Weekend Update - my weather program had a cacti
May 3, 2010, 04:14 AM
EvoM Guru
Weekend Update - my weather program had a cacti
---
Cat: Work. Long meeting that I was not needed in. It was a video conference, lady kept showing us how to change thumbnail pictures. Sigh. Post work, went to coworkers for BBQ. Good times. Forced to learn cribbage. I am not a card person, lucky I get math and odds. Won second game in. Stopped playing.

Sat: Got my golf clubs out. Went to the range to hit 100. Working out is paying off. Was carrying 200+ in the air with my normal driver. Seemed to be hitting in the 220-230s. I am happy with that, no 300 Tiger drive, but good. With my cheater driver (illegal shaft length) was crushing the ball. But its harder to control where it goes. Came back with blisters. Good practice day. Relaxed rest of day. It was 90F here. My WeatherBug on my phone gave me a cacti. I enjoyed that.

Sun: Up early. Worked on work. Got fresh foods for fish tacos. Made and ate said tacos. Relaxed. Attempted to watch 150th Family Guy, was bored with it.

Grade: B+
May 3, 2010, 05:30 AM
Last Sat - Friday: On vacation in Hilton Head with family. Fun times had by all. Caps losing "Choke of the century"

Sat: Drove home from Hilton Head. Unpacked, etc.

Sun: Relaxing, grocery, Wife went to a friends baby shower.

Mon: Back to the grind.
May 3, 2010, 05:45 AM
Evolved Member
Join Date: Sep 2005
Location: Arch Rustler of Jamesington
Posts: 616
Thanks: 0
Thanked 0 Times in 0 Posts
cat: worked but got out early. didnt do much the rest of the day.

sat: up early to head into the city to pick up stuff for the race. lunch with my cousin and his wife. relaxed, ate pasta and hydrated for the rest of the day. over to my cousins to crash for the night.

sun: up early to head into the city. ran the 10 miler. finished in 2:05:22. im happy with the result since it was my first time and i was able to finish. next time ill definitely train more ahead of time. relaxed the rest of the day since my feet were sore.
May 3, 2010, 06:21 AM
Former Vendor
Join Date: Jun 2006
Location: Fort Myers, Florida
Posts: 3,429
Thanks: 0
cat: house siting for a friend all week. Chilled at the house a little, went out for dinner with the wife

sat: woke up at noon, went out and did a little shopping, came home and had sexxors, watched some TV. Went out for dinner and hung out at the beach a little with the WAPCE

sun: church, came back home and installed new spark plugs in the vdub. Did a little freelance work, chilled the rest of the day
May 3, 2010, 06:32 AM
Evolved Member
Join Date: May 2006
Location: Left of you
Posts: 928
Cat: Evo left with her new owner

Sat: Meh


Sun: Meh



bleh overall
May 3, 2010, 06:34 AM
It's my fault.
Join Date: Oct 2008
Location: somewhere beyond the sea
Posts: 0
Thanks: 0
Thanked 0 Times in 0 Posts
Cat: Worked, payday, shopping, picked up some nice veal chops and grilled them up along with some asparagus and onions. Balsamic reduction drizzled over, garlic pasta. drank a nice bottle of some little french white, can't remember the name. It was pretty good.

Sat: Took car in to check the code being sent, stupid solenoid, but the car is fine. I will ride it out for a few months until inspection time. Over to Kurt's for celebration. Had to leave early because the cold I have been fighting for the last couple of days decided to almost close my throat up. Steph wasn't feeling well either, so we had to leave around 10:30 to go home and crash.

Sun: Crack-***** Barrel with Kurt and WAPCE. Shopping, yard work, played a bunch of Lego Star Wars with teh WAPCE.

Grade: A
May 3, 2010, 06:34 AM
EvoM Staff Alumni
Join Date: May 2007
Location: Massachusetts
Posts: 3,231
Thanked 0 Times in 0 Posts
Cat: Came into work for an hour, then worked rest of day at home. Washed the evo and dads car to prep for detail. Waxed evo for Sat car show
Sat: Car show in the morning, gorgeous out. Perfect weather for a cruise. Came home and passed out from a touch of dehydration. Fell like crap for pretty much rest of the day.
Sun: slept in kinda, good breakfast. Detailed dads car, clay, polish, wax, interior. Looked as good as it could. Went to buddies to check out new suby motor and help prep for reinstall when TOB comes in. Relaxed rest of the night.
Mon: Coworkers are back from vacationing together, not happy in their cubes current state
May 3, 2010, 06:43 AM
Ranger's Robin
Cat: Homework, work, and watched nightmare on elm street.

Sat: Homework (just a little) and video games all freaking day, good lord it was amazing. But they were all played by myself which makes them not as fun.

Sun: WAPCE's birthday lunch at her mothers, and then reading two chapters of geography... which was terrible.
May 3, 2010, 07:30 AM
Evolved Member
Join Date: Oct 2005
Location: NH
Posts: 542
Thanks: 0
Thanked 0 Times in 0 Posts
Cat - Work. Home to take Mikah for a walk for a while. Showered then headed to old neighbors new house for bbq. Drove sitters friend home at 11pm, then went back for a few PBR's. Great night with good friends. Stayed till appx 2am. Red40.

Sat - Slept in. Made breakfast. Took another long walk with Mikah. Had my neighbors daughter over to play with Sam. Made lunch. Was really nice out and ate outside. Played outside for the remainder of the day. Then groceries. Back home to cook dinner. Greta came over for a while. Early night to bed, exhausted from so much sun.

Sun - Sam woke me up early. Made breakfast noms. Took her shoe shopping. Then to visit the rents. Then home to get the girls together to play for a while. Slow grilled some country style bone in ribs with chili/lime rub. Tasted like heaven. Enough leftover for at least 2 lunches.

Mon - up early. Breakfast. Got daycare stuff ready. Went to daycare. Saw/talked to a few milfs. Stayed to play dinosaurs with some of the kids. Now at work and about to run next door to get me and Kurt a coffee.


Grade: B+
May 3, 2010, 07:41 AM
Evolved Member
Join Date: May 2003
Location: Davidson, NC
Posts: 2,815
Thanks: 0
Cat: Not much

Sat: Went fishing, killed copperhead swimming in my general direction with fishing pole, went home, took nap, watched watchmen again, still not impressed.

Sun: Nothing and it was everything I thought it could be.
May 3, 2010, 07:56 AM
Evolved Member
Join Date: May 2006
Location: Left of you
Posts: 928
May 3, 2010, 09:18 AM
Evolving Member
Join Date: Oct 2007
Location: AZ
Posts: 166
Thanks: 0
Thanked 0 Times in 0 Posts
Cat: Party with shopping cart full of booze.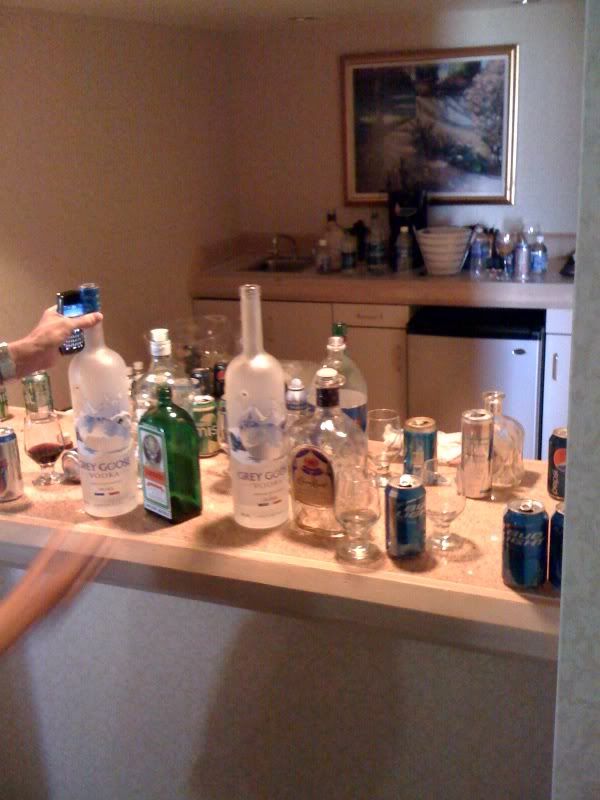 Sat: Conan live show.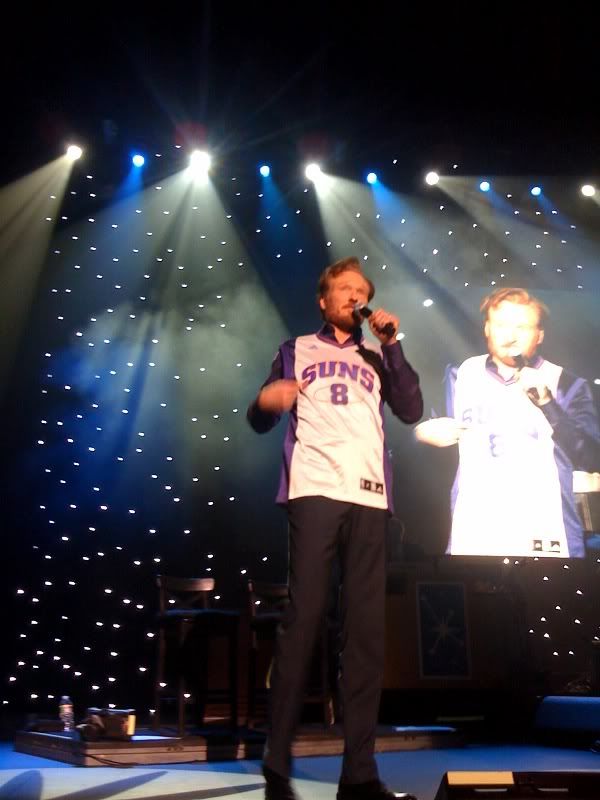 Due to legal issues, the masturbating bear is now the masturbating panda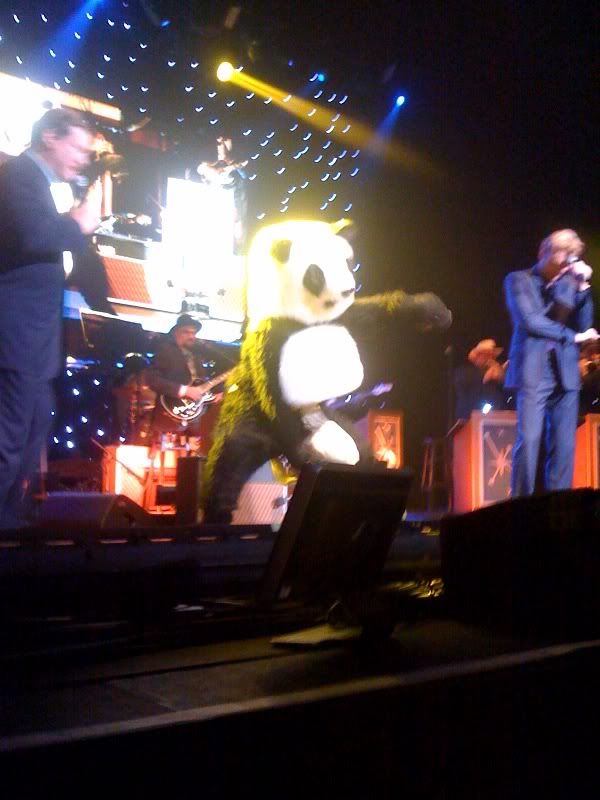 Sun: 4.5 lbs of Brisket smoked for just over 5 hours