one of a kind evo 8 stock block custom FF 6266 S3 E85 & 93 | 600whp+ | 10.8 @ 134.95
Jul 28, 2013, 05:17 PM
one of a kind evo 8 stock block custom FF 6266 S3 E85 & 93 | 600whp+ | 10.8 @ 134.95
---
Update:
This car has gone a best of 10.54 @ 136.97 recently.
If you read this post thoroughly, you will see why I've titled the topic the way I did. This car has one of a kind custom unique fabrication parts on it,
and what is the cool part about all of that is, the owner himself is the fabricator.
Scotts car
was his inspiration in keeping the engine stock.
Mods on car are as follows:
Stock long block with 80K~ very easy miles
Arp standard head studs
GSC S3 cams
Supertech duals with ti retainers
Custom FF tubular manifold
3" downpipe catless
Buschur bullet 3" exhaust
PTE 6266 journal bearing
Tial 44mm mvr 22psi springs open dump
2.5" hot side charge pipe
3" cold side charge pipe
Tial Q BOV
Custom Garrett 4-1/2x12x24 intercooler
Custom catch can with -10 valve cover vents and -6 block vents
Koyo 1/2 size radiator
Buschur double pumper - 3/8 feed line -6 lines from hard line through rail and regulator
FIC fuel rail
FIC 2150cc injectors
Fuelab mini regulator
Ported stock intake manifold w/ Phenolic intake manifold spacer
Omnipower 4bar map sensor
Competition stage 4+ clutch
Act street light flywheel
Hallman pro mbc
Tephra v7 Speed density
E85 & 93oct - only one pull of the E85 for now taken today in 68F. Smoothing 6 on the e85 pass: 616/439 (Car went 10.8 @ 134.95)
Engine bay: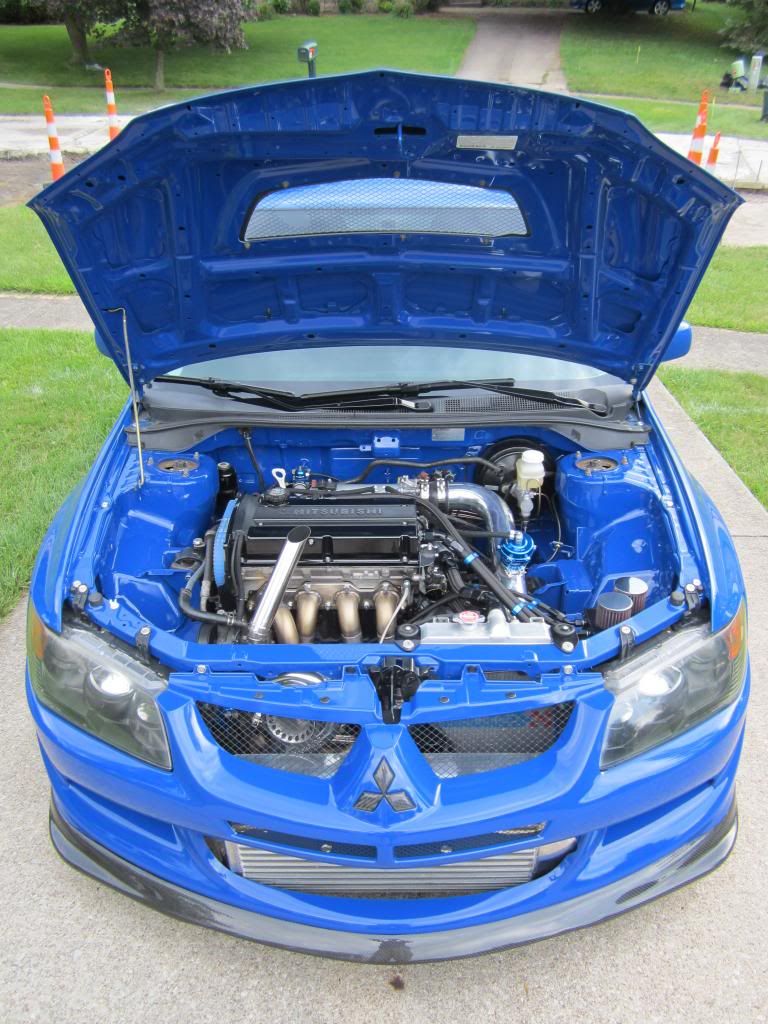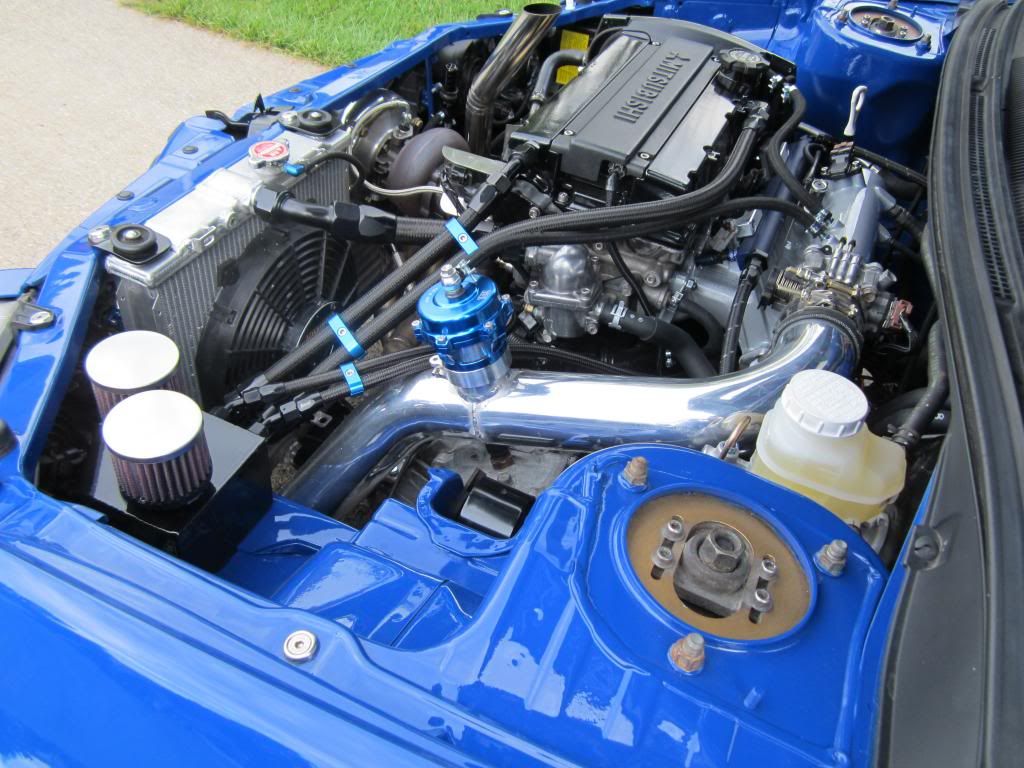 Link to his build thread:
https://www.evolutionm.net/forums/al...by-6266-a.html
Heres a video i took of this car at the shootout that i didnt realize i had!
---
Last edited by tscompusa; Oct 18, 2013 at

02:38 PM

.
Jul 30, 2013, 09:29 AM
Favorite engine bay ive ever seen in a evo i think to date. so clean!!!!!!!!!!!!
Thanks for sharing the pics!!!!! beautiful engine bay and very nice performing car. made easy power. wish it was on a built bottom end you would be seeing close to 800 i bet. link your build thread in here when you have it made please!