Do Luck Evo X
Apr 1, 2012, 03:30 PM
Newbie
Join Date: Nov 2010
Location: Canada
Posts: 69
Thanks: 0
Thanked 0 Times in 0 Posts
Do Luck Evo X
---
Ive had these parts for ages, just got them installed yesterday on my X. The parts installed are a REAL carbon fibre Do luck lip and a REAL carbon fibre Do luck trunk. Decided to do something a little diffrent and had the trunk painted wicked white with an unpainted carbon strip between the lights (sort of like the 90's and 00's ferrari's) I think the car turned out nice. As usual Do lucks fittiment was top notch.
Comments good or bad welcome.....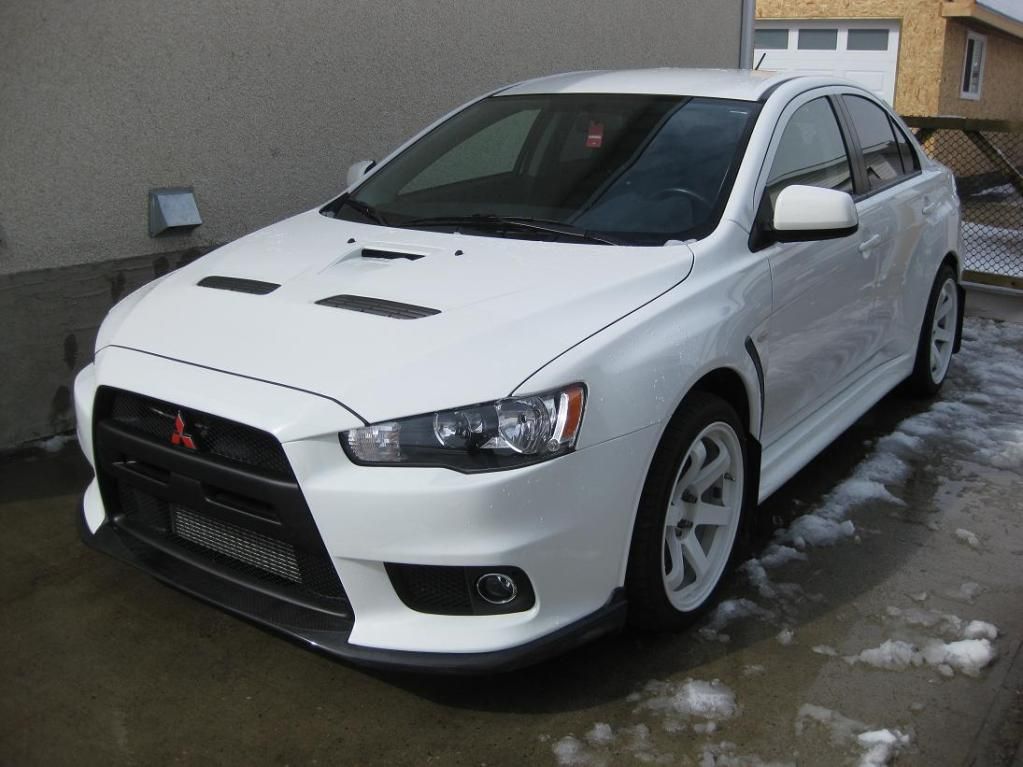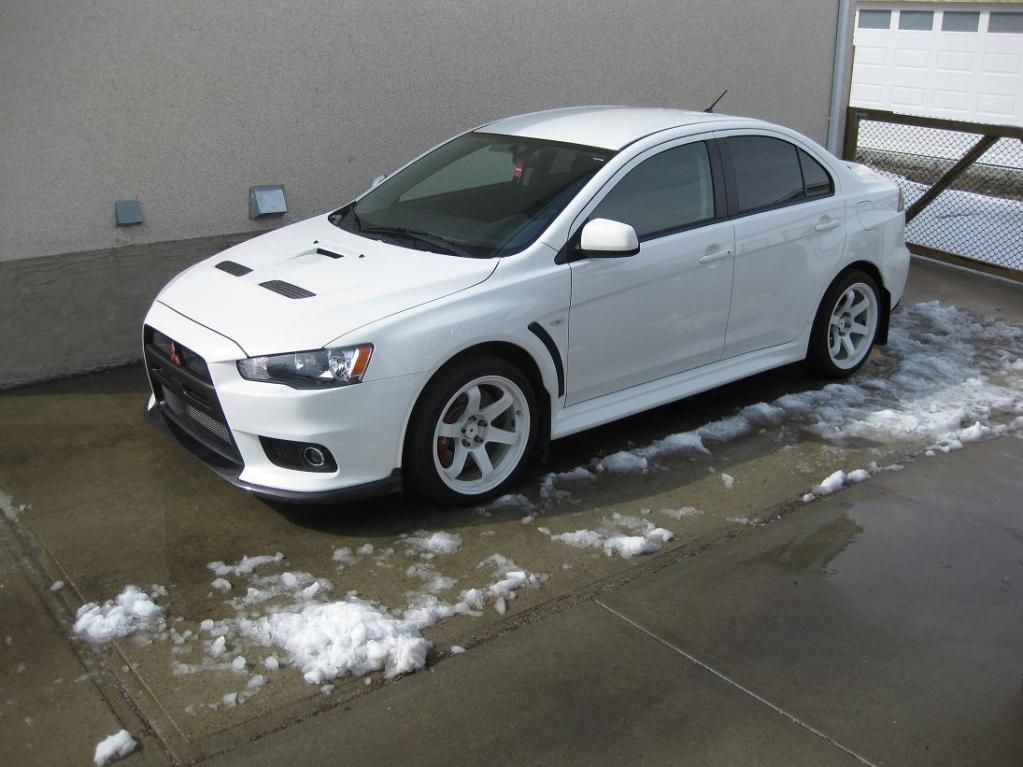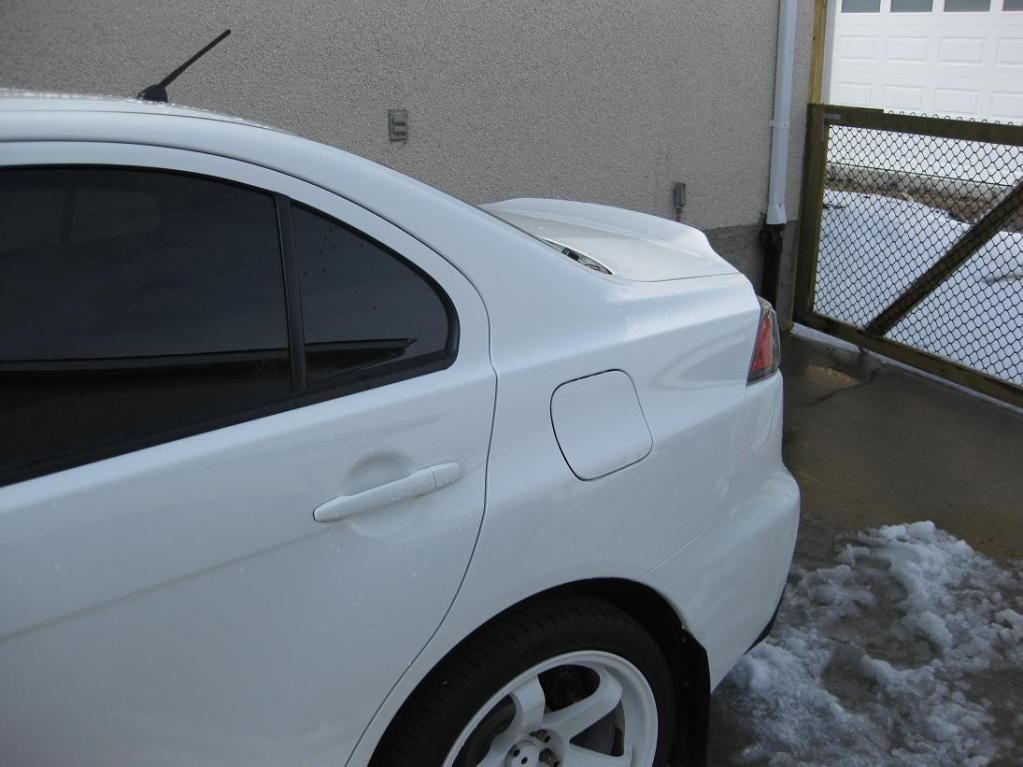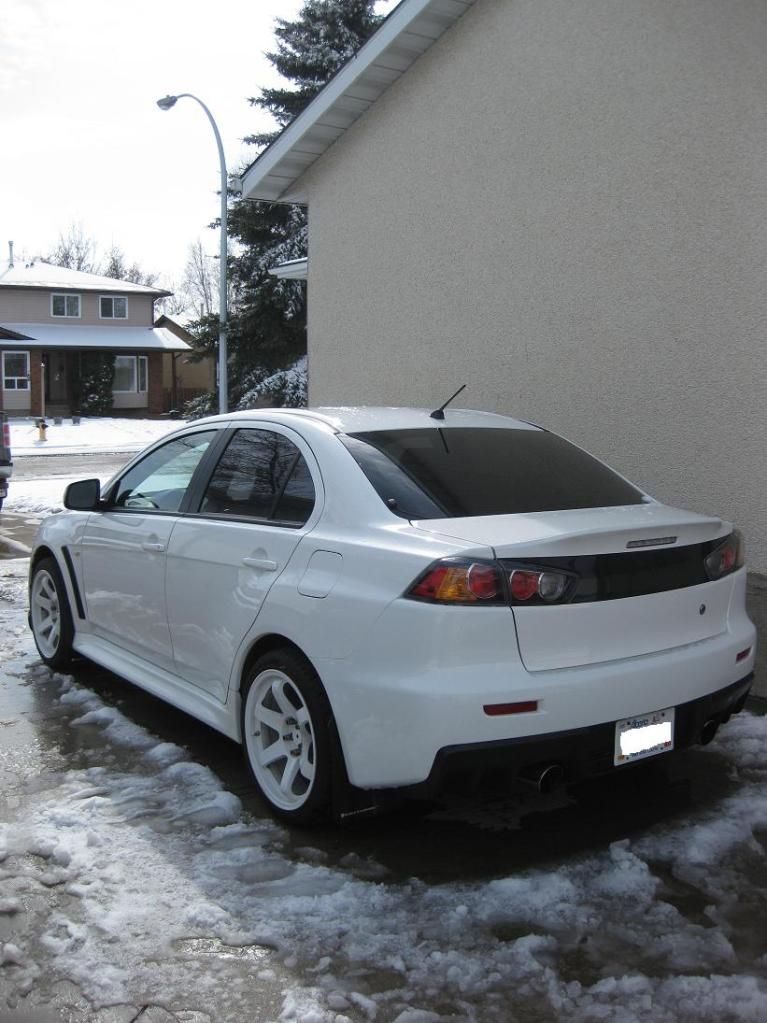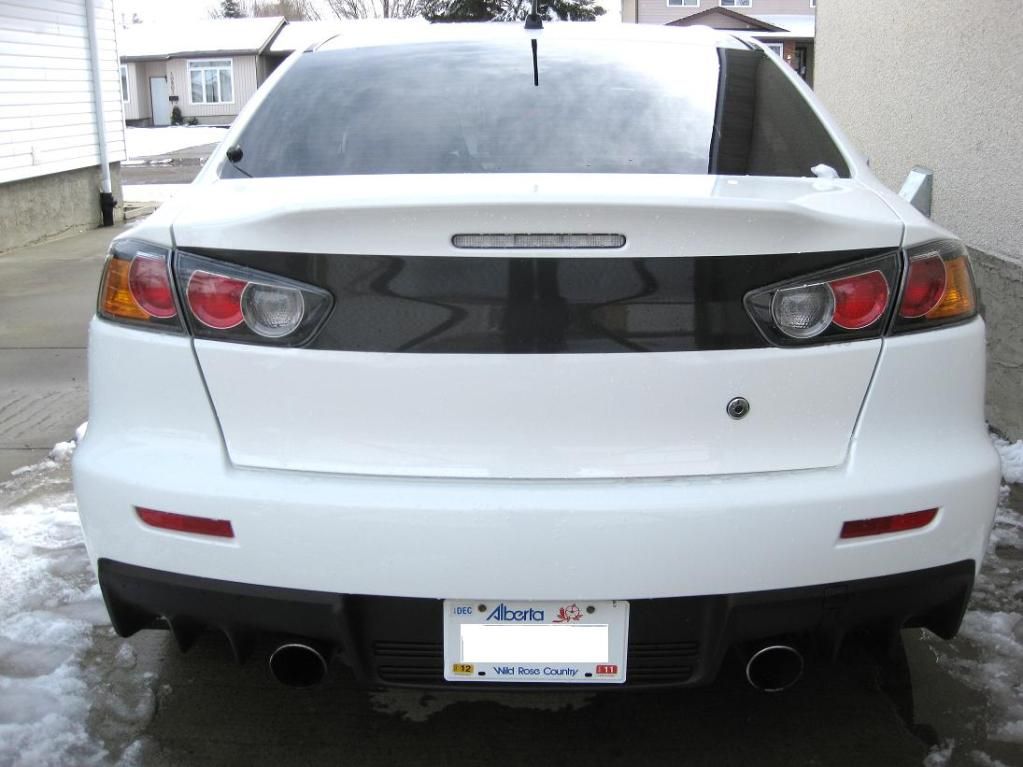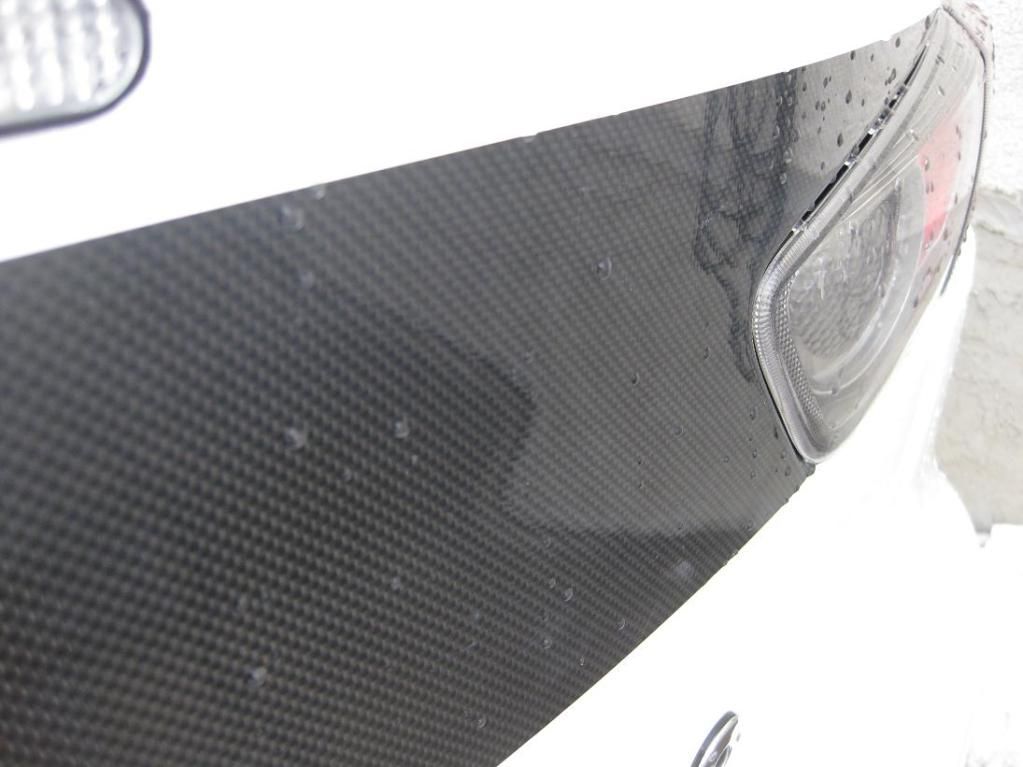 Apr 1, 2012, 08:18 PM
Newbie
Join Date: Nov 2010
Location: Canada
Posts: 69
Thanks: 0
Thanked 0 Times in 0 Posts
I won't be painting it because I like it.
Just figured I would throw up some pics so other people would have more paint options. The Evo community has a huge propensity for everyone to do the same thing without any variation.
It looks very good in person (to me) and the paint work is top notch.
I do enjoy the mask references though.....