Most-Wanted's NASCAR Camping World Truck
Aug 31, 2013, 10:31 PM
Evolved Member
Most-Wanted's NASCAR Camping World Truck
---
Well after years of abusing my daily drivers on the road course including CTSV's, RS4's, Boss 302, and others I have finally bought a dedicated track vehicle once again. Road course car prices are over the top. I can't believe some of the prices of well sorted cars. Over $100K is easy. I cant justify it for a car that sits most of the time. So I came up with the idea of converting a retired Nascar Truck. My wife begged me to do a Nationwide car but they are actually pretty common. Don't ever see a Toyota Tundra lapping Sebring and as most know, I like to be different. It has taken me months of searching, lots of phone calls, and a few road trips to Mooresville, NC and elsewhere to talk with the Teams but I finally found one and purchased it. If all goes as planned she is being transported back to Mooresville for a few parts to be reinstalled and I can go get her in a few weeks. It's going to be a blast to shake down some Corvettes and Porsches in a truck
I'll update with pictures and info as I always do. Lots in the air right now. Don't even have her in my possession yet. Its a pretty tricky scenario to get one of the teams to let them go. Truck was hidden away in Kentucky with the Team owner but the shop/parts are in Mooresville. Anyways, allow me to introduce ex-Germaine Racing's Geico #9 Truck... She has already been stripped of her colors. Reminds me of the planes in the bone yard. She needed saving lol...
---
Last edited by Most-Wanted; Aug 31, 2013 at

11:11 PM

.
Aug 31, 2013, 11:03 PM
Evolved Member
Now for some pics. The plans are to do track days but to also do some children's charities. I want to do the "Kids Racing For Life" at Sebring and others. It gives kids with terminally ill diseases the chance to ride along in race cars. I may just do a photo opportunity. There is so much to consider but I know the kids would love it. If I can set the truck up to accommodate a passenger and the ministries authorizes it that is the plan...
The chassis work and tin work is amazing in these trucks...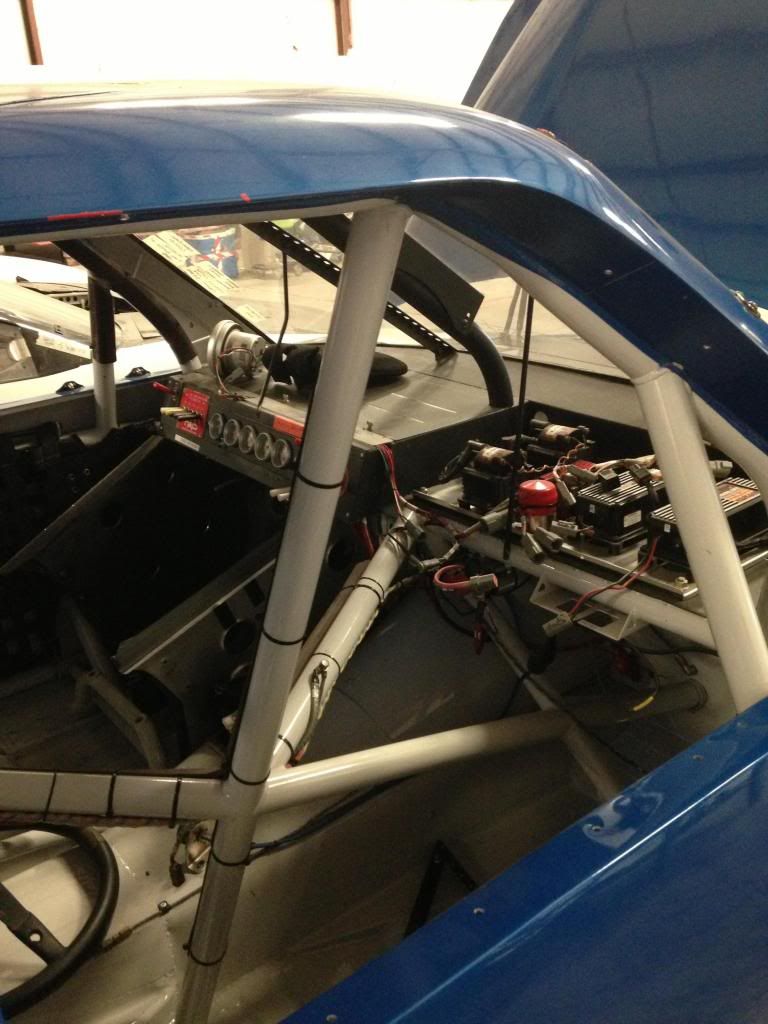 Anyways, just thought some of the hardcore guys would be interested. It will be a lot of work but it will be fun. Paint scheme will be similar to my black evo with green accents. Motor is in question. Id like to reinstall a TRD motor but they are very hard to get. It may end up with an SB2.
---
Last edited by Most-Wanted; Aug 31, 2013 at

11:21 PM

.
Sep 1, 2013, 11:04 PM
Evolved Member
Thanks. Its been alot of fun so far. Everyone in the NASCAR group is over the top nice. I've been talking with big name people and they pick up the phone and talk with you like you've been friends for 20 years. I can't speak highly enough about everyone. I was invited to Kyle Buschs shop and went behind the scenes. They and others give out helpful info like its free. I guess obviously I'm not a competitor to them but still makes you feel good when a top team shop owner says bring the truck to the shop and we'll set it up for you. Very very cool people. I'll post a few pics of the shops and current equipment when I get a chance.
Sep 2, 2013, 08:42 AM
Very interesting project. I bet it's a rather economical way to get a very safe track car. What all does it come with? I assume there's no engine/trans but is everything else there?
Sep 2, 2013, 11:56 PM
Evolved Member
Sep 3, 2013, 10:44 AM
Evolved Member
Ityn- thanks ill check them out.
06mrevo-thanks, should be a blast to drive.
Evovenomix-tires are actually very easy to get and try are super cheap. I believe they are Goodyear 4156's. sets of these are around 400-600 from what I'm told.

As I buy parts I'll update with what I paid. So far I can't believe the cost of the stuff. I have a connection for left over parts and they are ridiculous reasonable.