I Can Haz Track Car???
Jul 6, 2017, 10:46 AM
Evolved Member
Aug 3, 2017, 08:54 PM
Evolved Member
Well the car is a bit torn apart right now. Pulled the engine, trans and tcase out the bottom of the car last saturday to fix/upgrade stuff. Got the engine torn down earlier this week and found the fire ring on the head gasket was fried on cyl 1. Originally the plan was swap out the head gasket and do a clutch but I ended up buying a bit more. So all the parts I've got going in now:
- Comp Clutch stage 4 sprung clutch
- Comp Clutch lightweight flywheel
- Stock head gasket
- ARP headstuds
- AEM 320 lph fuel pump
- STM EGR delete
- Thermostat
- Radium clutch fork stop
- ACT monoloc
- ARP flywheel bolts
- Spoolinup SD harness and IAT
- Tial BOV
- MAP divided O2 housing gasket
- GSC valve seals
- Upper rad hose
- Other misc gaskets

Yesterday I looked at my bores and checked them out with a bore gauge. I was honestly quite surprised, original engine with 100k on it and plenty of track days and not only did most of the cylinder walls still have their cross hatching but out of round and taper were both under .001" almost everywhere.

So after seeing that I decided to order up some Manley pistons (9:1 CR std bore) and H beam rods as well as ACL tri metal bearings to drop in. My power goal isn't crazy high so I don't need the best of the best pistons and rods, they're more for piece of mind than going crazy with power. I'm thinking I should be able to get around 500whp without issue (and that would be plenty for me) but we'll see after I get it on the dyno at work

Lastly, I'm going to have the head decked a thou or two in case there was any small warpage and to ensure the new head gasket seals nicely. Also I'm pricing out materials currently to have one of the fabricators at work make me a titanium exhaust for the track, it's just going to be a short downpipe that comes straight down from the o2 housing and stops at the front axles or so, nothing fancy but should help remove considerable weight over a full exhaust.

I'll try to update with photos soon if I can get them over to my computer without too much fuss.
---
Last edited by ayoustin; Aug 3, 2017 at

09:09 PM

.
Aug 6, 2017, 11:15 AM
Evolved Member
Pictures of teardown stuff. Still busy cleaning up the deck on the block and washing parts but things are moving along. Should have pistons, rods, and bearings tomorrow and get the ring end gaps set as well as get the rods and pistons balanced. Shooting to have the bottom end reassembled tuesday and the longblock back together either wednesday or thursday.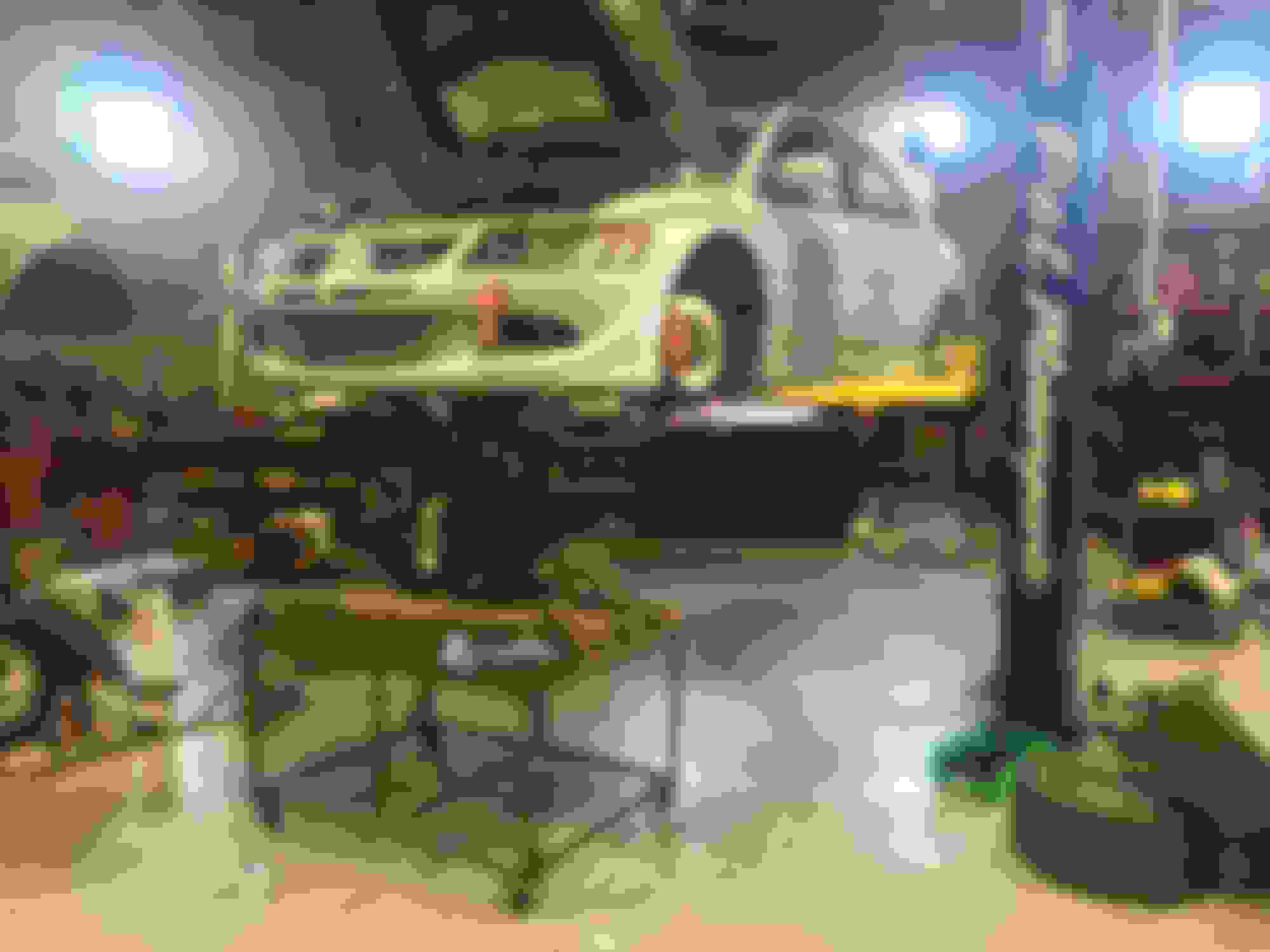 Aug 6, 2017, 02:25 PM
Evolved Member
Aug 6, 2017, 02:37 PM
Evolved Member
Yeah, my name is Marc. I have a AS Evo8 as well. They did a bunch of work around 05 for me when I bought my car. I even had a sponsorship on my STI back in the day when they were still at their old Franklin Park location.
Aug 6, 2017, 07:57 PM
Evolved Member
---
Last edited by ayoustin; Aug 6, 2017 at

08:18 PM

.
Aug 9, 2017, 10:28 AM
Evolved Member
I would still send the block to the machine shop for a hone to make sure the rings seat nicely. With STD size pistons and a good virgin bore like you have, a hone should still net ptw of 4 to 4.5 thou.
Aug 9, 2017, 07:43 PM
Evolved Member
A bit behind schedule but I'd rather take my time than rush it. Pistons and rods are assembled, rings are filed (set top to .020" and second to .024"), deck is cleaned off, bores are honed, valves are cleaned, oil pan and pan rails are cleaned.
I would have the bottom end assembled if my dumbass didn't forget a ring compressor. Once I get the head decked I'll reassemble the valvetrain and get the head ready to drop on.
Need to pick up some other miscellaneous gaskets and new spark plugs. Hoping to get the car fired on sunday but that all depends on me being able to work on it. Assuming that gets done I'll get the engine and clutch broken in and hop on the dyno by the end of the week for a retune.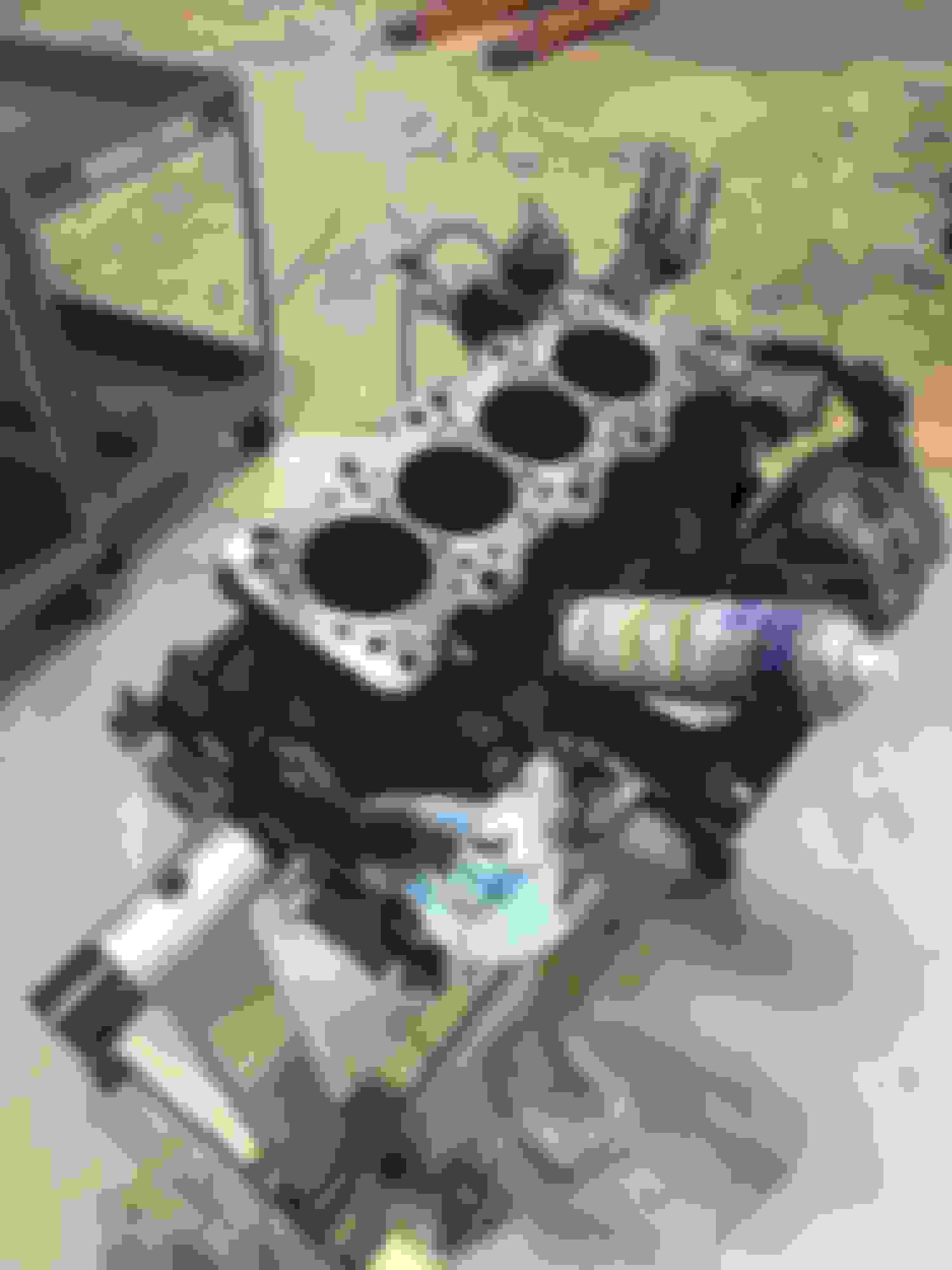 Aug 10, 2017, 09:16 PM
Evolved Member
Not much progress today, had to leave early. Head is milled, it was warped in the same area the gasket blew out. Ended up taking off ~.003" total. I wasn't terribly fond of all the casting flash in the oil drainbacks on the head so I filed those smooth. Going to run the head through the wash tank one more time and possibly the sonic cleaner as well and then get it reassembled and ready to drop on the shortblock.
And more fail, I should have checked the box when I got it earlier this week but I was sent the wrong bearings. Got .025" unders instead of standards so once again the bottom end isn't assembled yet. Going to give a ring to a couple of evo shops in the area in the morn and cross my fingers that one of them has a set in stock...
First picture is the initial pass, ~.001 off. Second picture is final pass after another .002" taken off.
---
Last edited by ayoustin; Aug 10, 2017 at

09:22 PM

.