New STM -10 AN Rear Valve Cover Fitting for VIII-IX
Feb 4, 2014, 02:30 PM
New STM -10 AN Rear Valve Cover Fitting for VIII-IX
---
STM -10AN REAR VALVE COVER FITTING (EVO VIII-IX)
STM revamped our valve cover fitting to allow a true -10AN rear fitting for a serious catchcan set-up. Simply remove the hot mess you are running now and cleanly install this simple, yet brilliant, little fitting.
As the piece itself is a very tight fit, we would definitely recommend a bit of glue or epoxy to help hold it in place in the valve cover upon install.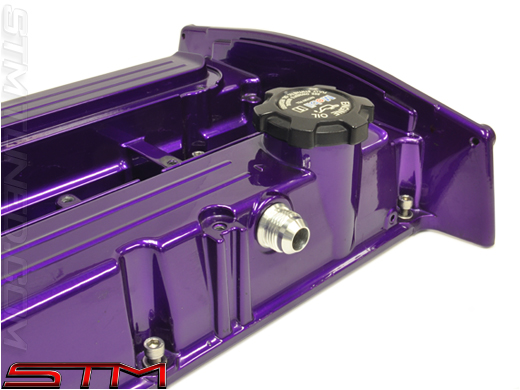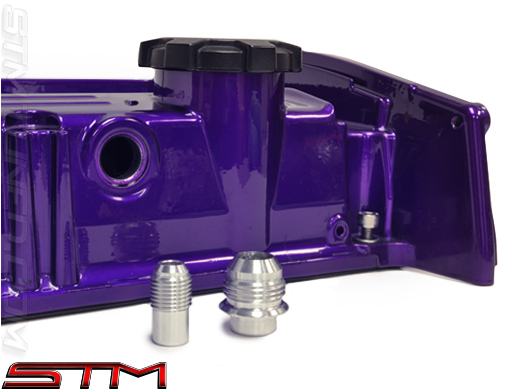 STM -10AN REAR VALVE COVER FITTING (EVO VIII-IX)
Don't forget to also check out our Catch Can setups for the Evo 8/9. These include all the lines/AN fittings, along with Valve Cover AN fittings as needed
HERE
!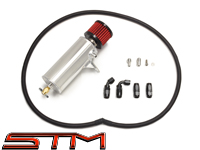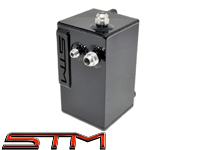 -Brian
www.stmtuned.com
---
Last edited by STM Tuned; Sep 22, 2017 at

03:02 PM

.
Feb 5, 2014, 10:42 AM
Brand new item and already on sale. This product has been in high demand during our production period - here it is!

Call us today to get yours sent out immediately!
585.226.8226
Nov 10, 2014, 09:33 AM
Ran out of these for a brief period, but they are now back in stock along with the -6AN Valve cover AN Fittings!
-Brian Gleason
www.stmtuned.com
Nov 25, 2014, 11:30 AM