O3's Tin Can V 2.0
May 28, 2010, 09:31 PM
Evolved Member
O3's Tin Can V 2.0
---
While I'm waiting on some work to be done on a driveline part, I set out to built the lightest possible exhaust I could at the most economical price.
Here are some pics so far.
For the downpipe, 321 stainless steel in 3" flavor with 0.035 wall thickness.
Bends are $70 a piece, so I went cheap... I mean JDM YO!!!
For the cat back, I could have used titanium, but at $60 a foot I thought that $6 a foot aluminum was the better choice, it is lighter anyway.
I wanted to be a little more clean then normal, so a mil.spec 100 cell cat was in order.
Now where I may lose some people... a good friend and I started modifing flanges to reduce weight.
First up, the O2 housing flange. 3D profiled to smooth airflow on the wastegate and then material cut out almost every where I could to make it light.
Last but not least, I cut down the V-bands to just about nothing. Made the OD 0.3" smaller making them very compact too.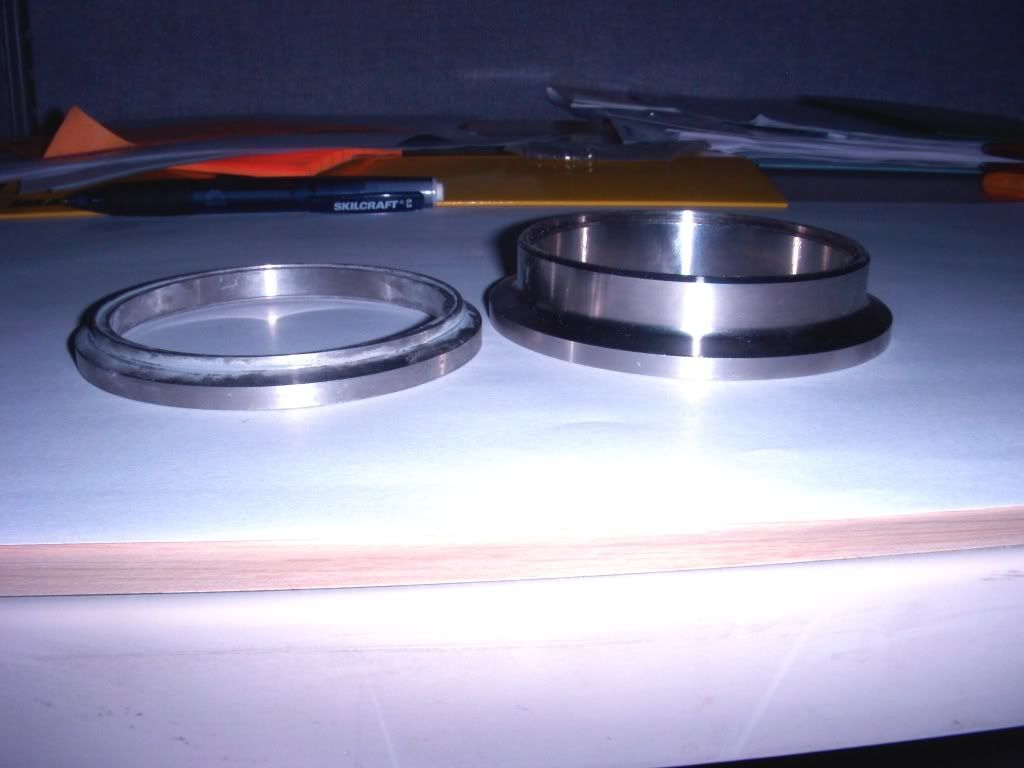 Large part of O2 housing is tacked up, along with the first bend of the downpipe.
This flex joint is bad ***. I figured if it is good enough for the FAA and weighs little more then a 3" piece of tube, it would work perfectly.
And the catback exhaust
I'm also working on my front mount turbo inlet and half width radiator setup. Here are some pics of what I've got so far, just need to get some sheetmetal cut and bent up for the heat shield around the filter.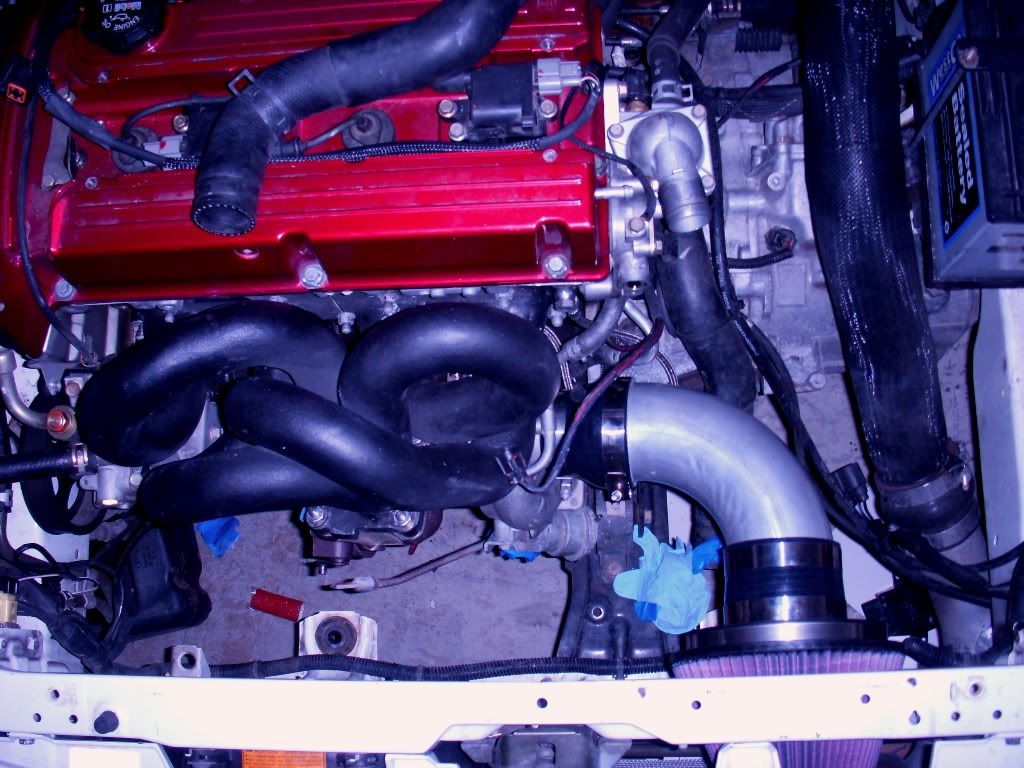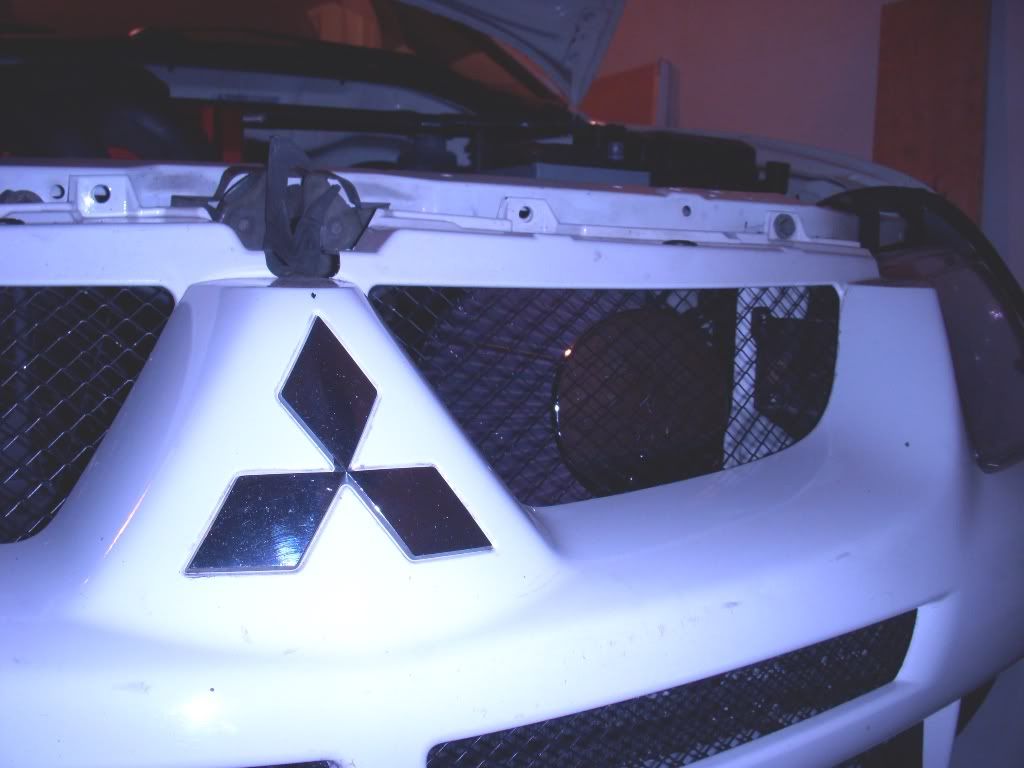 ---
Last edited by 03whitegsr; Jul 26, 2010 at

11:58 AM

.
May 29, 2010, 01:45 PM
Evolved Member
Haha
Fusion welds should be worth a few more grams.
I'm debating between throwing a polish on the stainless before I finish weld, or just getting it HPC Extreme coated to match the manifold.
Jun 3, 2010, 09:50 AM
Evolved Member
Join Date: Jun 2006
Location: San Francisco
Posts: 1,975
Likes: 0
Just a detail I noticed. If you are going to point the filter forward like that, make sure to use a filter that has an inlet at the top so that you are getting air. The filter you have on there now is just getting air blown at it and not into it.
Jun 4, 2010, 07:52 AM
Evolved Member
Join Date: Feb 2004
Location: Redmond - Lake Tapps ,WA
Posts: 3,336
Likes: 0
Is that upper IC pipe wrapped in carbon?

The O2 housing is badass, very nice work up-in-therrrrr. Are you going to run a muffler at all?
Jun 4, 2010, 12:56 PM
Evolved Member
JDMevoBOOST, that's not much of a concern to me. When the filter is on, it will get good cold air in ample supply. When I care about all out power, I'll pull the filter off.

JID, the UICP is just painted black and then covered with black mil.spec (the spec, not the company) nylon braided wire sleeve. Makes it low key and looks a little like the factory rubber tube. I like things to be subtle visually. A filter out the front isn't too subtle, but it's functional, and functional trumps subtle.

I have a "boring pipe" that has a 12" vibrant bullet muffler and a mil.spec cat in it. I'll also build an aluminum "test pipe" for maximum flow and minimum weight.
Jun 10, 2010, 12:32 AM
Evolved Member
Should be similar.
There is obviously filler on the aluminum, but I never use filler for butt welding thin wall stainless?
I will be argon back purging it though and I do have some 0.035" 347 filler for the flanges.
Jun 12, 2010, 07:12 PM
Evolved Member
After a broken disc sander and a week long vacation, I finally got back to work today. Got all the fitment done. I need to get my Argon tank filled now and see if I can burrow a second tank and regulator from a friend for back purging. On to the pics.
On the downpipe, I used tubing for the hanger and minimal bends. It sits a little lower then I would like, but any higher would force a tighter bend on the O2 housing. It's not any lower then my IC pipe and I've never hit the IC pipe on anything so I think it will be ok. If I do hit anything, it's going to fold up this 0.035" wall stainless like it's tin foil.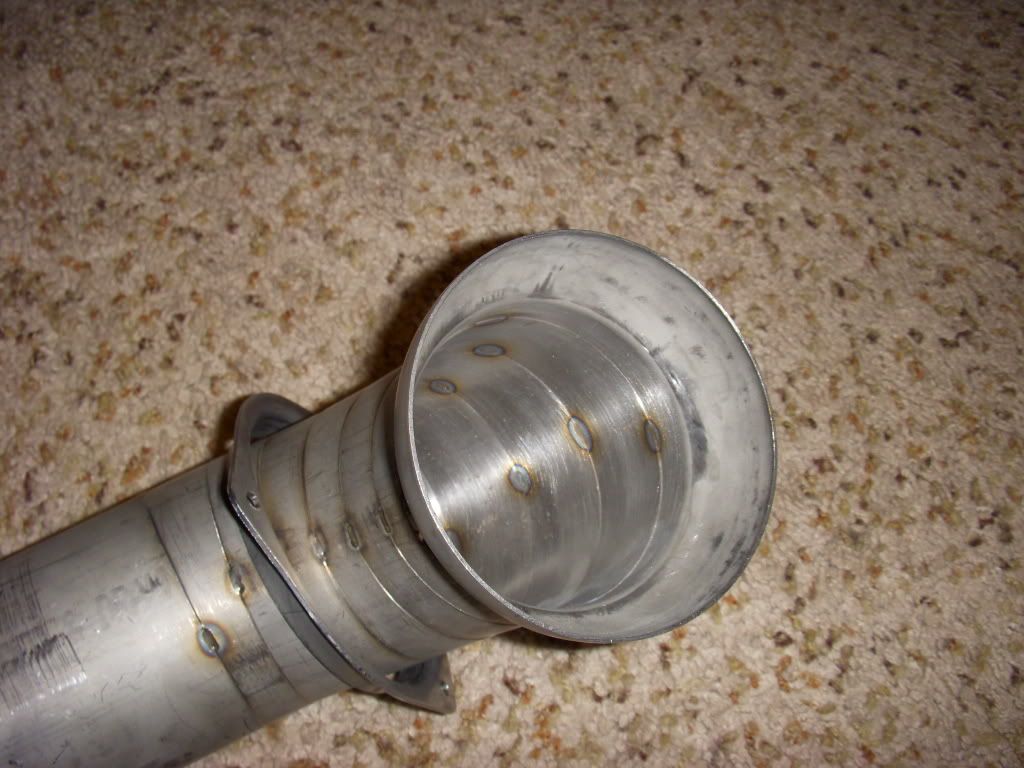 The O2 housing turned out fairly well. The turn on the wastegate is a little tight, but it shouldn't affect flow. Coolest part though is that it fits under the stock turbo head shield for heat management and making it a little less noticeable.
Finally, my "more quiet" pipe. I don't think this exhaust is going to be quiet by any means, but hopefully the vibrant muffler and mil.spec cat take off a little of the noise. This little section weighs about as much as the entire catback.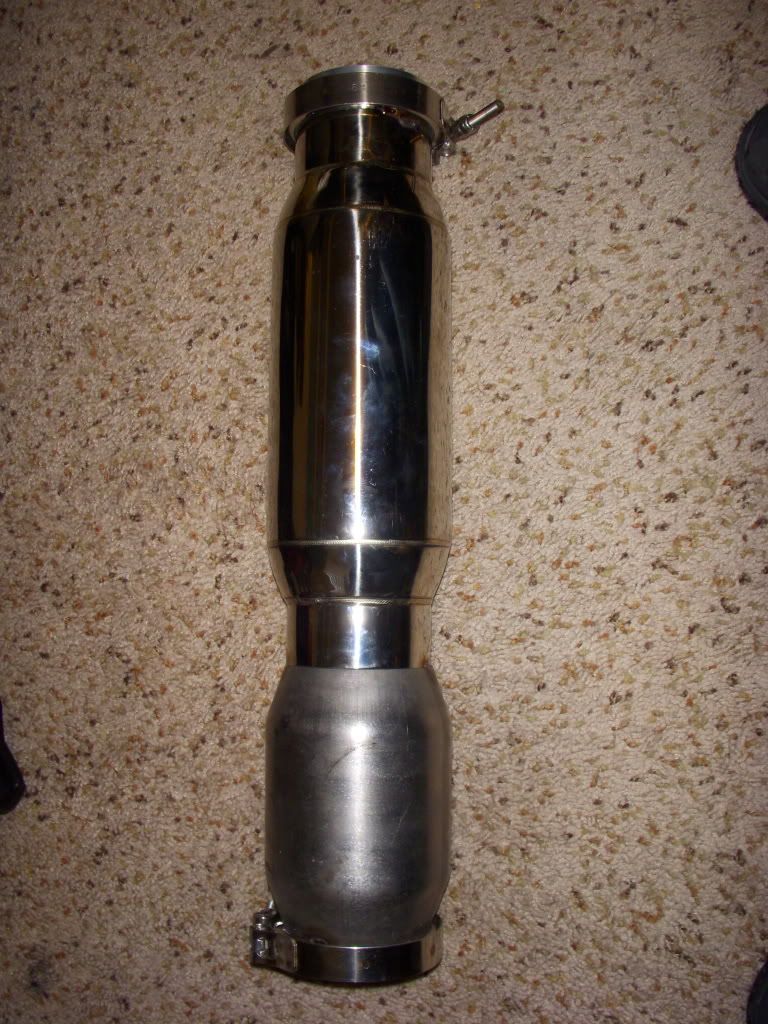 ---
Last edited by 03whitegsr; Jul 26, 2010 at

11:59 AM

.