FS[Canadian]: Mitsubishi Beer Labels
Sep 29, 2015, 05:27 AM
Newbie
Mitsubishi Beer Labels
---
These unique decals feature some distinct and informative facts about the brand while pulling design cues from old Japanese beer labels.
To highlight the brand history of Mitsubishi, not only does the Japanese portion reference the Mitsubishi Motor Corporation, and their "Spirit of Competition" slogan. As an added detail the beer volume has been replaced with a subtle reference to their first ever production car, the Model A which was powered by a 2565cc engine.
5x4"
MATTE FINISH
PRINTED BY KG VINYLS
$5.00 each
+postage
PM me to get one, I only had a few dozen made.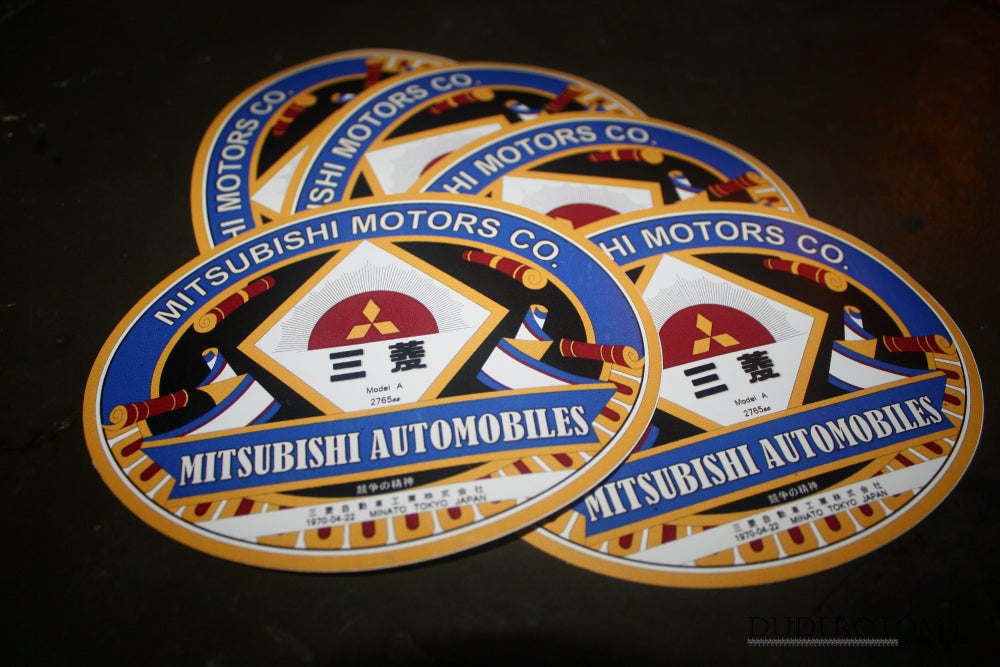 Oct 19, 2015, 06:44 AM
Newbie
Nov 2, 2015, 07:50 AM
Newbie
Postage for up to 4 of them is $2 to anywhere in the world.
Nov 10, 2015, 05:32 AM
Newbie
Nov 24, 2015, 05:21 AM
Newbie
Dec 16, 2015, 07:55 AM
Newbie
Feb 12, 2016, 05:43 AM
Newbie
get yourself some cool stickers!
Thread
Thread Starter
Forum
Replies
Last Post
For Sale - Miscellaneous Automotive
For Sale - Miscellaneous Automotive