03 evo 8 engine wiring?
Mar 5, 2018, 06:22 PM
Newbie
03 evo 8 engine wiring?
---
Currently picked up a 03 8 shell. Most of the wiring is there. A bit of it was cut out trying to figure what exact bit that wiring went to & if anyone was selling.
currently needing that bit of the wiring harness & engine along with ecu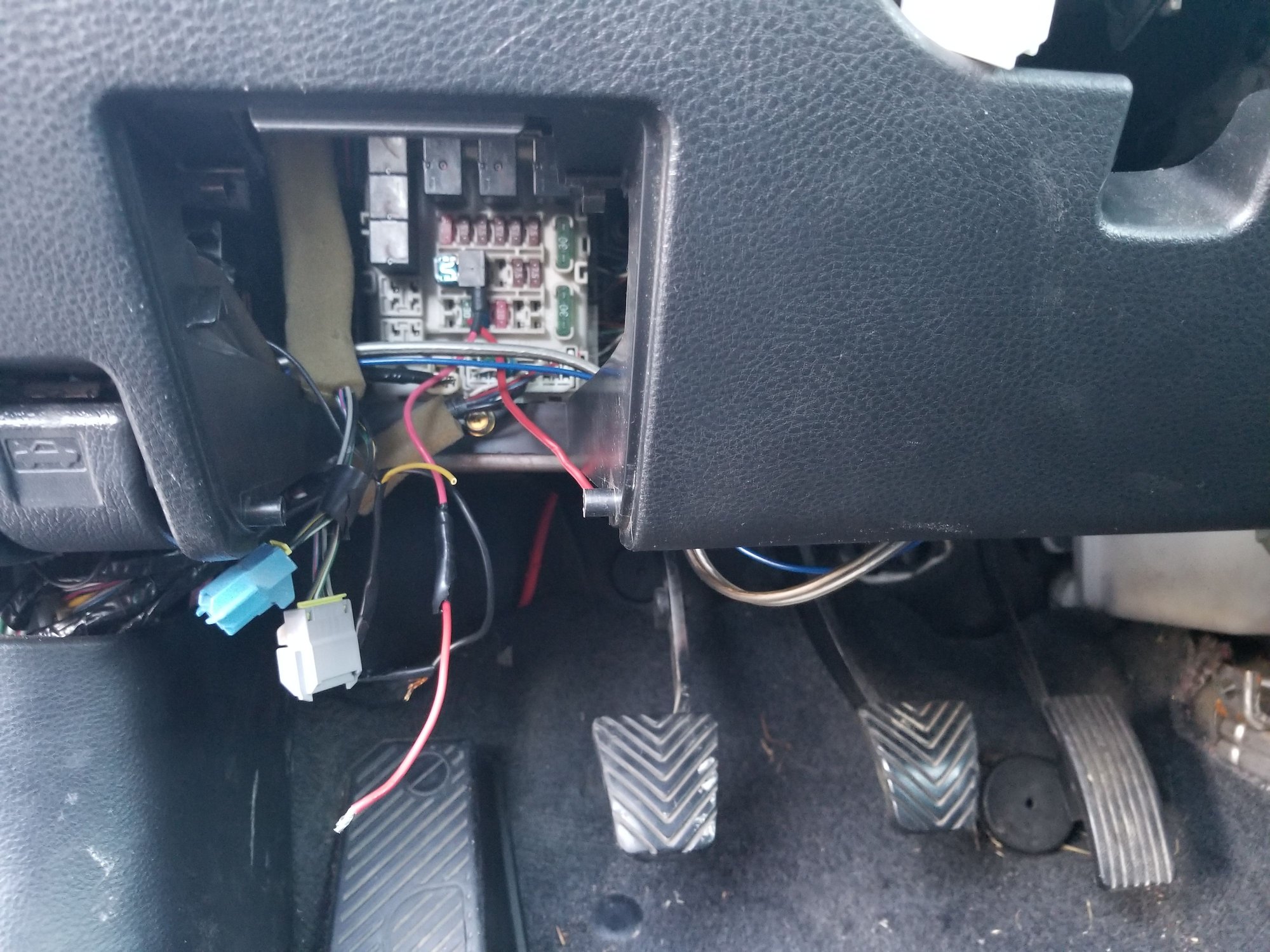 ---
Last edited by itz Surreal; Mar 5, 2018 at

06:24 PM

. Reason: Added photo of needed wiring
Apr 11, 2018, 11:10 PM
Newbie
A bit hard to tell from the photos and since I don't have my car in front of me, but it looks to be in a similar location to where the intercooler sprayer wiring would be. If the reservoir/pump was removed, it may have been cut. Have you looked at the factory service manual?
Apr 12, 2018, 02:14 AM
Newbie
Join Date: Oct 2013
Location: Switzerland
Posts: 91
Apr 12, 2018, 09:57 AM
That looks like a nightmare...

Personally I'd spend the $200-300 or so a piece on a new engine harness and dash harness that weren't hacked up by the previous owner...
Thread
Thread Starter
Forum
Replies
Last Post
Water/Methanol Injection and Nitrous Oxide
For Sale - Wanting To Buy (WTB) Or Trade (WTT)
For Sale - Wanting To Buy (WTB) Or Trade (WTT)