Jman's '03 OZ Rally Build
Jun 6, 2011, 10:16 PM
Newbie
Join Date: Jan 2011
Location: Toronto
Posts: 19
Thanks: 0
Thanked 0 Times in 0 Posts
Jman's '03 OZ Rally Build
---
Hey guys i just wanted to show my daily driven car. Enjoy.
Current Mods:
- Tien S-Techs Lowering Spring
- Greddy Comp Ti-C Exhaust System
- ADR '17 RIms
- Rally Armor Mud Flaps
- Exedy Clutch Stage 1
- Evo 7 Wing
- 6000K HIDs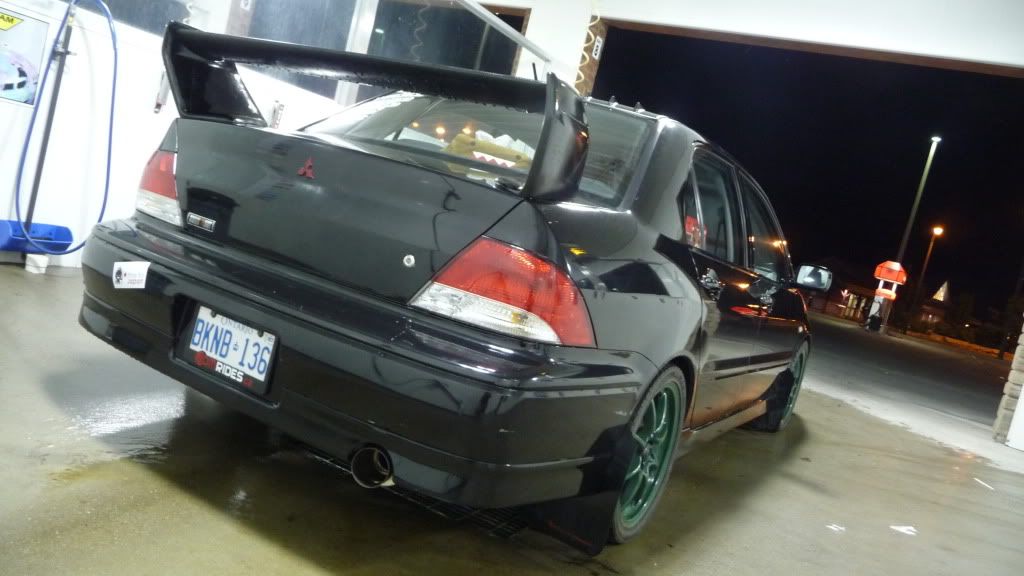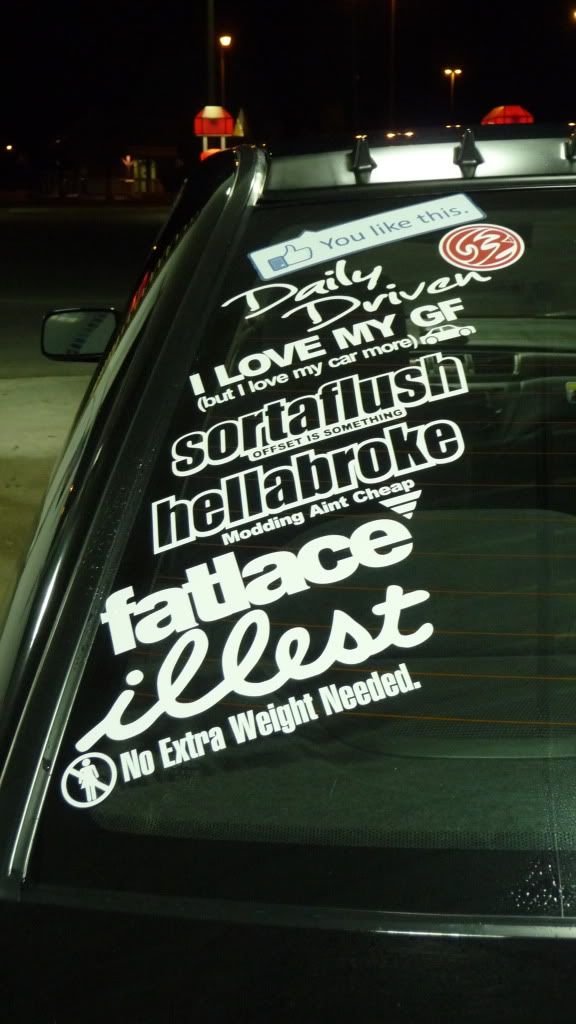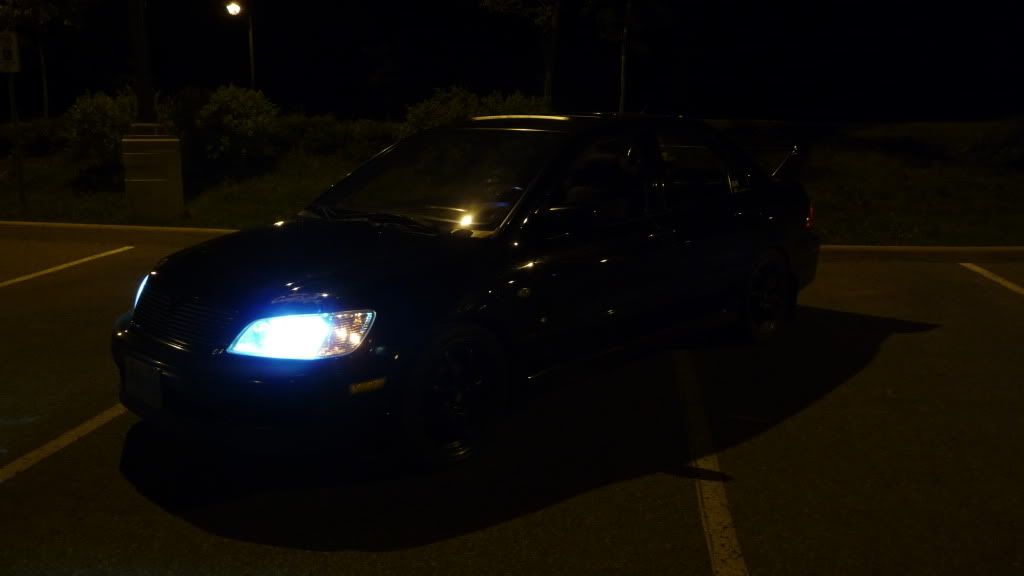 MORE TO COME!
Jun 7, 2011, 08:53 AM
Newbie
Join Date: May 2006
Location: Rockville, MD
Posts: 23
Thanks: 0
Thanked 0 Times in 0 Posts
What are the specs on your wheel/tire combo? I have Tein S-Tech springs on mine and was thinking of upgrading to 17s. Do you rub a lot? I know with the stock 15s you rub a little.
Jun 7, 2011, 12:24 PM
Evolving Member
Join Date: May 2011
Location: New Jersey
Posts: 147
Thanks: 0
Thanked 0 Times in 0 Posts
yo thats a really nice car, I love the stickers and the rims, and the evo spoiler really makes the car, but you should try to get a green mitsubishi badge for the back of your car, that would be awesome if that is possible.
Jun 7, 2011, 02:15 PM
Jun 10, 2011, 11:32 AM
Evolved Member
Great job with that muffler, love how it sits in the bumper! Nice original rim color too
are you sticking with a similar color with the rpf1s?
edit: you are blinding everyone on the roads with your headlights
Get some projectors
---
Last edited by WangMan; Jun 10, 2011 at

11:40 AM

.
Jun 12, 2011, 09:38 AM
Evolved Member
Join Date: Jun 2006
Location: Plant City FL
Posts: 712
Thanks: 0
Jun 12, 2011, 11:58 AM
Evolving Member
I plasti dipped my stock rims like two weeks ago and they look pretty good for being the first time spray painting.
And yeah get the projectors from eBay I just installed mine with 8000k hid on Friday. They look awesome im going to make my own thread next week to show my car.
Nice car btw. My GF saw your decal and said that I too love the car more than her