]= My poor lancer
Oct 6, 2011, 11:07 PM
Newbie
Join Date: Jul 2011
Location: Fontana
Posts: 10
Likes: 0
Received 0 Likes on 0 Posts
]= My poor lancer
---
so we got into an accident today. still cant get my mind off of it..wondering if its fixable so far just looks like body damage i drove the car and its still running straight
as for parts im thinking hood. bumper, radiator support,radiator,left fender,headlights,didnt damage the frame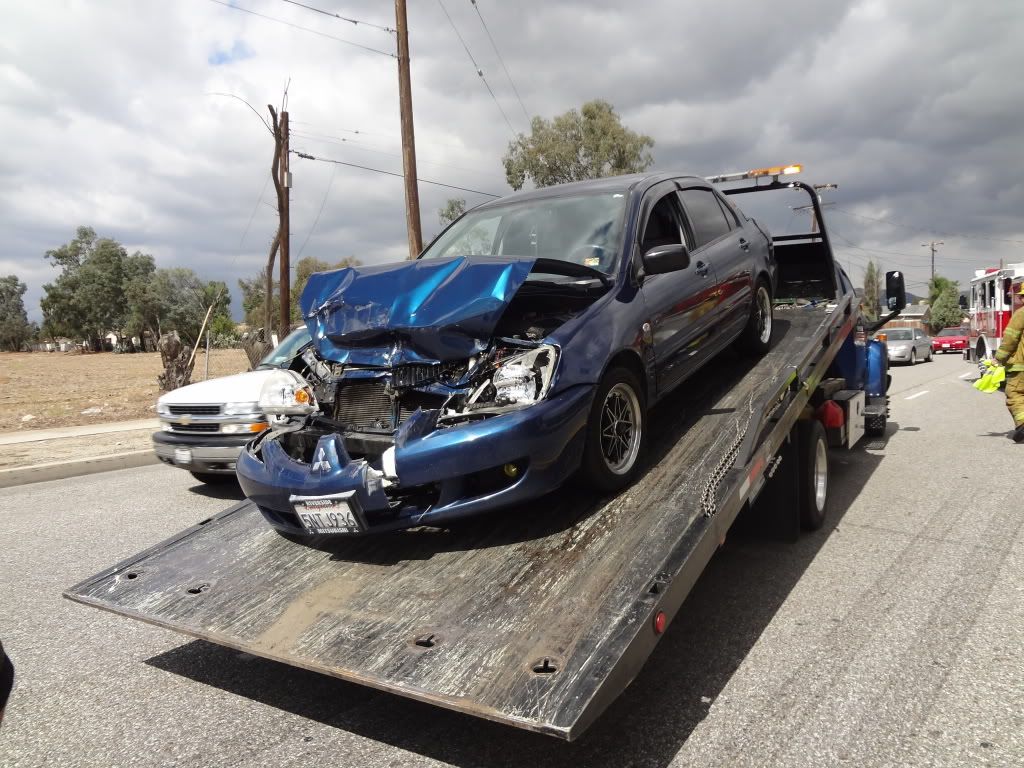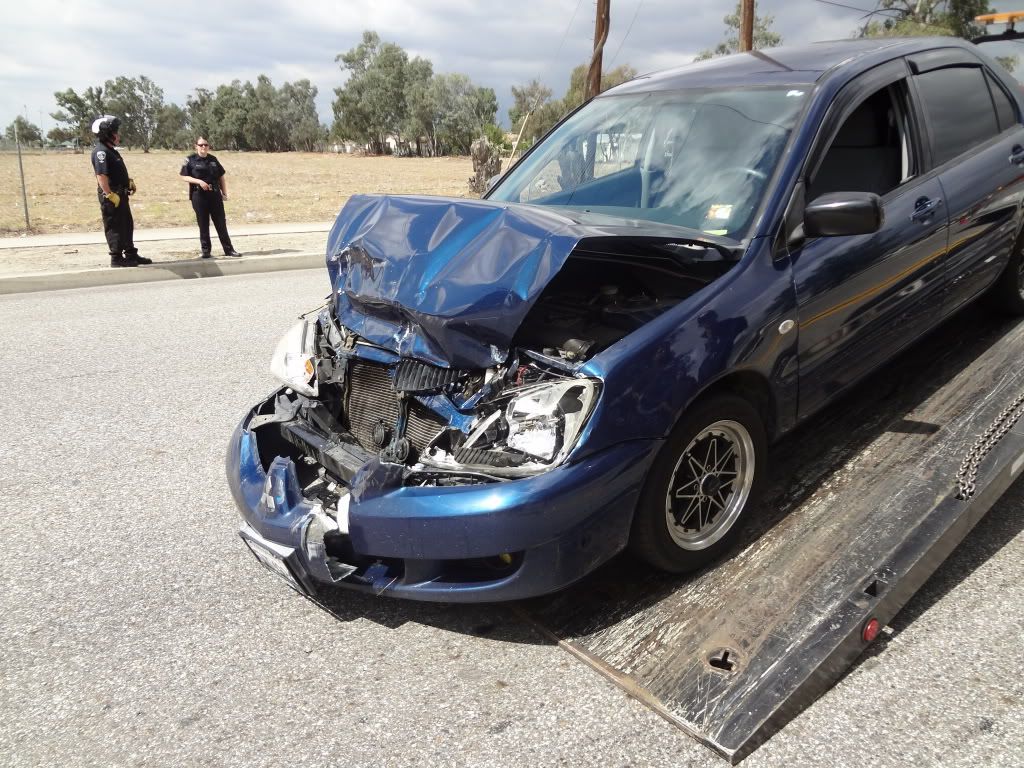 Oct 6, 2011, 11:20 PM
Newbie
Join Date: Jul 2011
Location: Fontana
Posts: 10
Likes: 0
Received 0 Likes on 0 Posts
i wish lol my insurance doesnt want to cover it because theyre claiming it was my fault whn the guy infront of me slammed on his brakes and cars on the side of me so i couldnt avoid him,i couldnt stop in time
Oct 19, 2011, 09:38 AM
Evolved Member
sorry to say, but it is your fault. whether he slammed his brakes on or not, you shouldnt have been following that closely. that's how the cops and the insurance will look at it.
it sucks that the car is that badly damaged, and in this case i would think about just scrapping it. it'll cost more to fix than it's worth...in my opinion.
Oct 19, 2011, 06:45 PM
Evolving Member
Join Date: Nov 2010
Location: tx
Posts: 317
Likes: 0
Received 0 Likes on 0 Posts
thats how the car looked that i bought for parts, i thought it wasnt bad till i pulled the motor and seen every aluminum part on the engine was broke so yea i bet its just good for parts now sorry man . cant believe the airbags didnt deploy..id sue mitsubishi!!!!!!!!!
Thread
Thread Starter
Forum
Replies
Last Post
04-06 Lancer/Ralliart Show and Shine
Other Cars - For Sale - Wanting To Buy (WTB) Or Trade (WTT)