Jeremy's Evo 8 and search for a 9 sec pass with a DBB FP Black
Sep 9, 2014, 10:51 AM
Account Disabled
Join Date: Jun 2010
Location: Fayetteville, NC
Posts: 397
Likes: 0
Jeremy's Evo 8 and search for a 9 sec pass with a DBB FP Black
---
This year has been another great year for Jeremy and his Evo 8. We like Forced Performance stock appearing turbo street cars and like to push them to their limit
Jeremy won again this year at the 2014 shootout SA class and ran a best et of 10.12 and best mph of 146.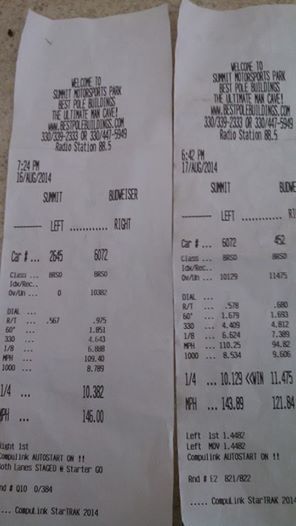 We know the car has a 9 sec pass so when we got back, we took the car back out to the local 1/4 mile track. This car still weighs 2927lbs without Jeremy in the car and he weighs 197lbs. He wants to run the car with full interior and run a 9 sec. Weight reduction is no a/c, no radio, no spare tire and some BR lightweight parts underneath. car is still a heavy pig.
Here is his mod list:
SOM 2.3 stroker
SOM ported cylinder head
GSC s3 cams
DBB FP Black (25psi wga/ported hotside)
SOM Ported exhaust mani
BR Double Pumper
BR ported intake mani/65mm t/b
FIC 2150's
AEM 3 port @39psi
AEM V2
E85
Here is his recent timeslips after the shootout at our local 1/4 track: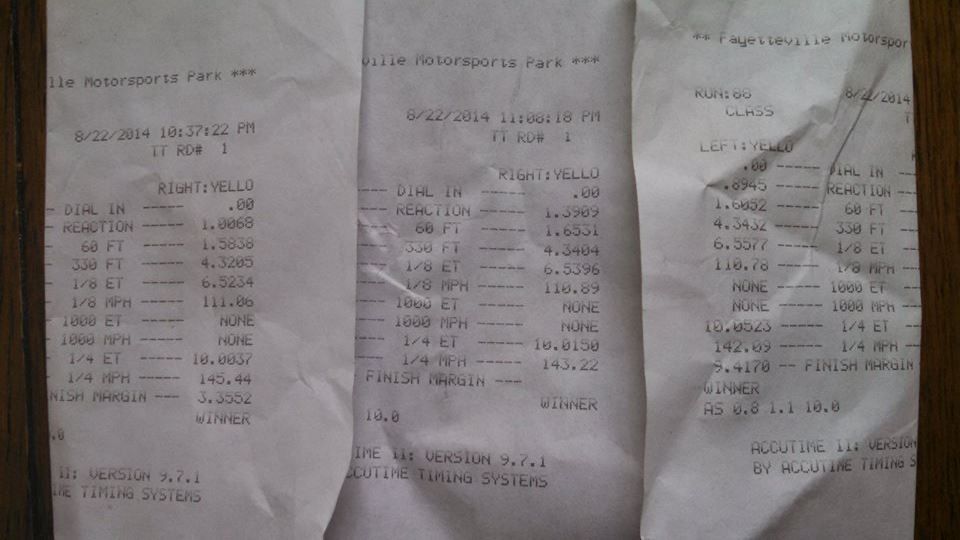 Went to the track this past weekend and had black gunk from e85, swapped injectors out and ran a
[email protected]
with it running rich first full pass with good injectors. Turned the wick up, made an afr adjustment and.........broke an axle in the rear.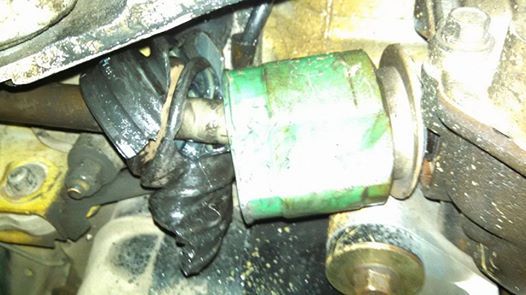 Since, we corner balanced the car and did another aligment. Hope next trip out we hit our goal with another 9sec FP Black Evo 8
-Matt
---
Last edited by Spec-OpsMotorsports; Sep 9, 2014 at

10:54 AM

.
Sep 9, 2014, 01:18 PM
Evolved Member
Join Date: May 2009
Location: Newtown Square, PA
Posts: 1,531
Likes: 0
Very nice! Good 60ft's and 1/8 mile traps! You have any idea of how much power its making at 39PSI?

Are you going to replacement the axle with another stock one?
Thread
Thread Starter
Forum
Replies
Last Post
Evo Dyno Tuning and Results
Evo Dyno Tuning and Results
Lancer Tires, Wheels, Brakes & Suspension - Sponsored by The Tire Rack