Considering selling my 2003 Evo
Jan 7, 2019, 02:38 PM
Considering selling my 2003 Evo
---
I have a 2003 Evo 8 I bought new in May of that year, with less than 10 miles on it. It now has about 70,000. I love this car, and have babied it the last 16 years! Never modified (aside from a high end cruise control I installed), always garaged, NEVER abused (no rev it up to 8K & drop the clutch!) and it's in outstanding condition. Due to some health issues, I'm considering replacing this terrific beauty with a new non hi-perf compact. I'm trying to figure out if I should sell the car myself, or use it as a trade in. Looking at Kelley Blue Book online, they say the car is worth $18,323 as a trade-in, and $19,431 as a private sale. I've seen ads with higher prices for similar examples. Again, I have some health issues, and what I'd really like to do is use the Evo as a trade in, but get the most I can for it, of course. One thing I'm wondering about is that the cars I'm considering (Kia Forte & Hyundai Elantra, maybe Mazda 3) are all selling for a bit LESS than the KBB trade in $$$$. Never had a trade in anywhere near the value of the new car before. Will dealers ever give you more in trade than the car you're buying? You get to walk away with the new car AND a little cash? No doubt varies with the saleability of the trade in. I live in the Tacoma, WA area. If anyone has any thoughts on this, I'd love to hear them!

TIA

David
Jan 7, 2019, 03:17 PM
In my opinion I would private sell it, screw trading it into a dealership cause all they will do is low ball you, then turn around and sell it for 20K plus. Lower mileage and un modded are things people look for in an Evo...usually! good luck with your decision
Jan 7, 2019, 03:27 PM
Evolving Member
Trading in your car will be a big loss and I would say don't do it. You can always see what a dealer will give and you can walk away if you don't like the terms. I did this with my Jeep not long ago, dealership wanted to give me nothing for it and I mean nothing! "If your Jeep had mods and all sorts of upgrades" lol. When I saw the offer I walked. The fact is car dealerships screw people over day in and day out. You will almost never get the deal a private party transaction would yield. Your best bet if you want to sell is to sell through private party. Some of the obvious hurdles you will face is the older the car the harder it is to get a loan as not many people have cash to buy. You will also have to deal with buyers who don't have the money you want for your car, the low baller is a dime a dozen. To get an idea of trade in value check the sites like NADA as it will tell you what to expect from a dealer trade in. Now keep in mind, most dealers are out to make a profit so inflating their car price or not moving on their price listed should tell you something when dealing with a trade/purchase. They will low ball you on the trade "your Evo" as this gives them room to make money on both ends, you buying their inflated priced car and you losing on the trade. Another trick dealers will use is pressure. Salesman try to drag out the process as time will wear you down to where you end up saying "screw it" sign and move on. This may not be the case everywhere but seems to be whenever I'm looking. I don't always find the cars I want in private sales so I will look at the dealers lots to see what they have or they are the only seller with what I'm looking for. Op, you are clearly in the driver seat as the car you are looking to trade is worth more than the new car you want to replace it with. Buying from a dealer is a numbers game in the end, be sure to look at the trade in value of what car is you want to buy as you can bet they paid less than that for the car you want.
Jan 7, 2019, 07:25 PM
Thanks for the replies. I agree about car dealers being just about the sleaziest weasels out there peddling anything. I have sold a couple cars in the past (2 Nissan Sentras, a 1991 SE-R I owned before getting the Evo, and a 1996 GXE that was my ex-wife's) and the process went well, but they sold for a lot less than the 20K range for this one. Hadn't thought about the issue of the buyer getting financing. I do have the ability to just go buy the replacement & then sell the Evo, but was hoping to get the whole thing over with in one transaction. I guess life's just never that simple! I am going to put together some pics to post here in the marketplace. Can't hurt, right? The car is pretty desirable, has an OEM sunroof, and the 2003 was the only year (early, anyway) WITHOUT Takata airbags!

If anyone has any more thoughts, please pass them on.

Thanks again

David
Jan 7, 2019, 07:39 PM
Join Date: May 2008
Location: Billings MT
Posts: 5,929
Hi David

Yes, post up some pics. Hope things work out so you can keep it

Joe
Jan 8, 2019, 07:13 AM
Newbie
Join Date: Dec 2018
Location: Milwaukee
Posts: 15
Likes: 0
I had a B13 Sentra SE-R back in the day I swapped a turbo bluebird SR20DET in. Fun little cars, they are deathtraps today driving around all the SUVs and trucks though. The sunroof is usually an option most enthusiasts skip since it adds weight in the worst spot. If you've got the SSL version though, those seats more than make up for the extra weight. Please post some pictures, unmolested 8's are very desirable and hard to find these days.
Jan 8, 2019, 11:39 AM
Evolved Member
---
With health issues I'm guessing you are worried about the reliability of a 16 year old car. If that's the case do the following: timing belt if it hasn't been done, radiator, all new coolant hoses and outer tie rod ends. Have the clutch replaced when you first notice it slipping. That should get you to another eleven years of carefree transportation.
Jan 8, 2019, 02:38 PM
I got a private note here from another guy who also went from SE-R to Evo. Must have been a natural transition. That Nissan was a sweet car. I never felt unsafe in the SE-R around all the trucks, though I do wonder about that when I see all the tiny "Smart cars" on the road these days. I never got why so many people who don't HAVE to drive one for their work pick a truck! If you're going to get lousy gas mileage, might as well have some performance FUN! ;-) I love the word "unmolested" for my stock Evo, have to remember that term! I just never really saw a reason to modify this car; 0-60 in 5 seconds, top speed pushing 150, Brembo brakes, pushing 1+ on the skid pad. I recall one of the car mags back in the day said the 2003 had the shortest 60 to 0 stopping distance of ANY PRODUCTION CAR THEY HAD EVER TESTED! Take that, Porsche, Ferrari, Lambo, etc! Can't imagine the weight of the sunroof would have any real affect. Pulling the standard eq AC (compressor, evap, cond, etc.) would lighten the front a bit & help the 50/50 weight. Anyway, the performance has always been good enough for me right out of the box!
---
Last edited by D2003; Jan 8, 2019 at

02:48 PM

.
Jan 8, 2019, 03:52 PM
Thanks Barney, yeah reliability is the main concern, although so far the Evo has always been there for me. I used to do all my own repairs, including complete engine rebuilds, but I am limited a bit now. What's the issue with the radiators on these?
Jan 9, 2019, 10:16 AM
Evolved Member
The OEM radiator has a history of popping at around 100 K mile mark. But age as well as miles affect it. New radiators are cheap, especially if you go with a another plastic tank unit. I didn't wait for mine to start leaking, I threw in a new one. Another thing is coolant hoses - they get pinhole leaks with age. A tight cooling system and no oil leaks and you have a solid car.
I'm 72 ,still driving my '03 Evo, and I had get beyond the 100K mile mark before I felt the engine break-in. She was built tight. Fortunately, I'm still able to do heavy mechanical work since my wife drives and tries to destroy her Subaru. If you can no longer do car work I understand the appeal of a new car warranty.
Jan 10, 2019, 04:28 PM
Well, it took awhile, but here are some pics! I've pretty much decided for a number of reasons that it's time for me to get a more "conventional" (spelled BOOOOO-RINGGGG !!! ;-) car, still haven't decided whether to go with a personal sale or a trade in. If anyone has any insights into what this car may be worth in a private sale, please pass them on. Single owner, bought new, ~70,000 miles, never modified (AKA, UNMOLESTED! ;-) Carbon fiber spoiler, OEM sunroof, Rostra cruise control. OK, the car DOES have ONE modification. I've always disliked the stock "neeeet - neeeet" horns most Japanese cars come with, so I added one that sounds like a typical American car horn. Nothing blaringly loud, sounds like any other stock horn on a typical domestic car.
Here's an irony I'm sure everyone here will love. I took these pics on the grounds of the WA state EPA offices! Seriously!
TIA
David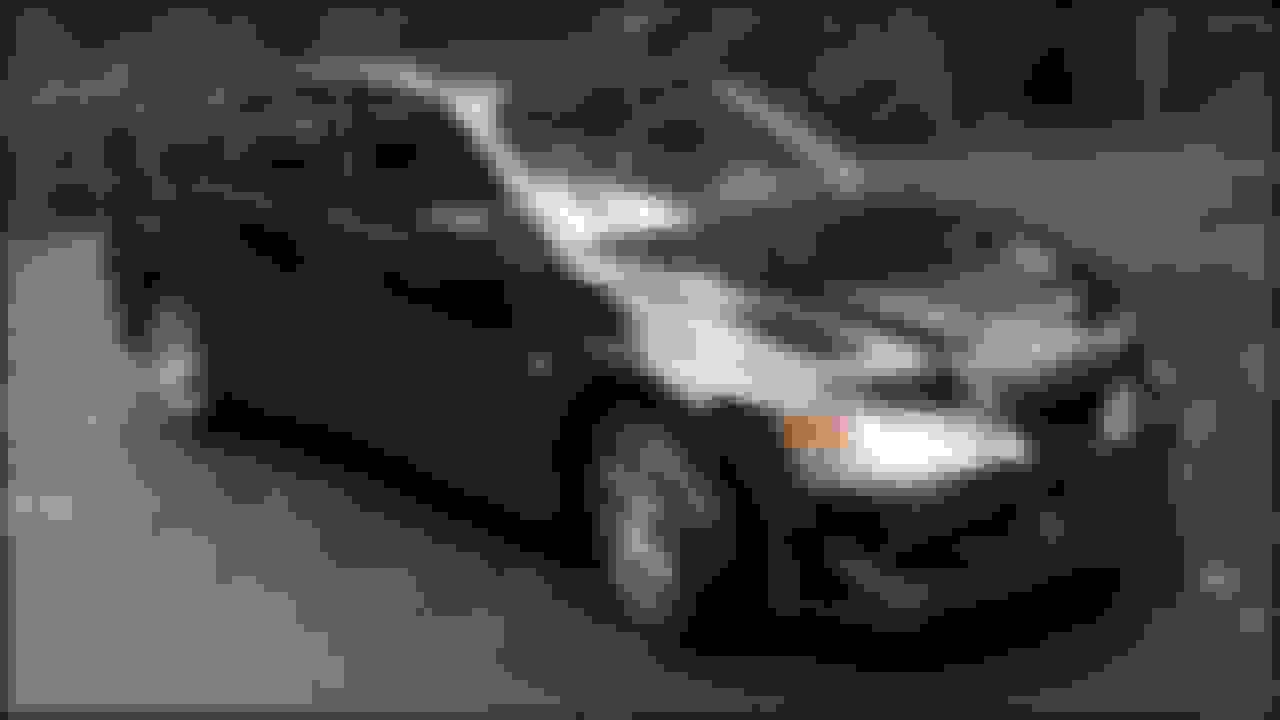 Jan 12, 2019, 05:08 AM
Join Date: May 2008
Location: Billings MT
Posts: 5,929
Jan 12, 2019, 10:11 AM
Newbie
Join Date: Aug 2010
Location: Chula Vista SD, CA
Posts: 46
Likes: 0
He did mention adding a cruise control system to the car lol - pretty cool!

GLWS David! Hopefully everything works out. FWIW, I would have strongly considered your car had it surfaced last month. I will share with a couple of friends.