Project Super VIII - My build thread
May 29, 2012, 09:38 PM
Evolving Member
Join Date: Dec 2008
Location: Canada
Posts: 134
Thanks: 0
Project Super VIII - My build thread
---
Long story short, I built an Evo X over a year ago (build thread here:
https://www.evolutionm.net/forums/ev...re-thread.html
) and sold it. I loved the car but always had a soft spot for the older generation.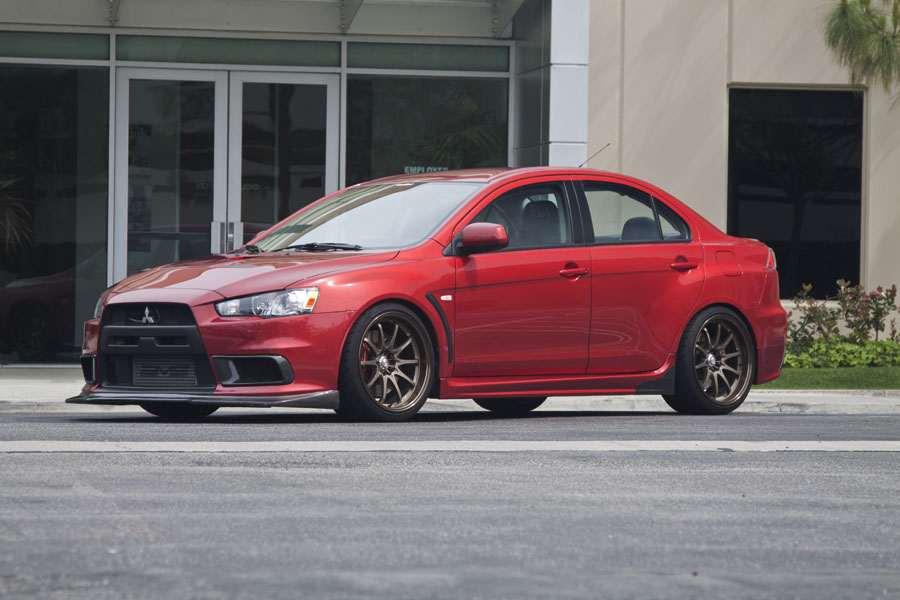 So I bought one. A completely stock, 2003 VIII with more mileage than I liked but still better than buying a used and abused modded one.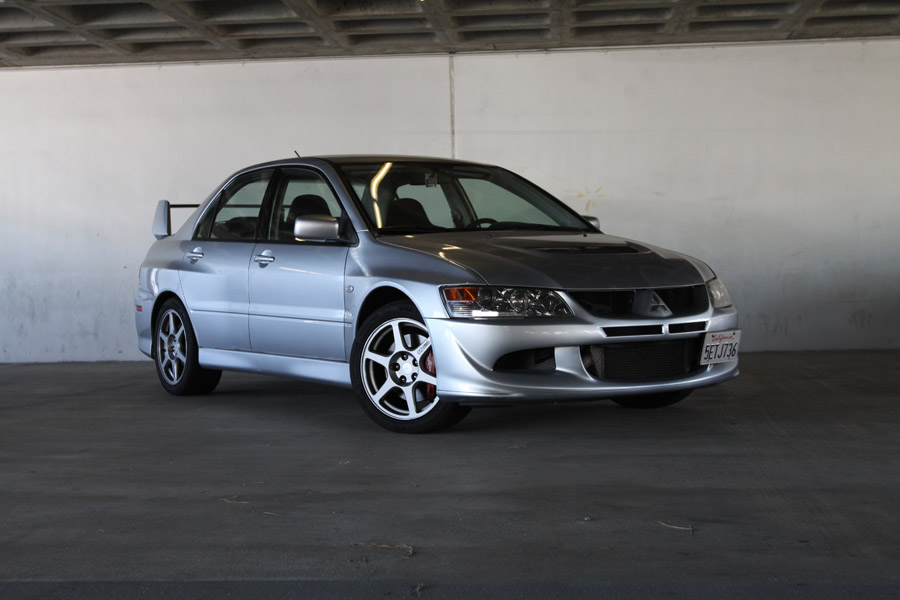 Drove it around stock for a bit and got right down to business. First up, the lights were so cloudy I couldn't stand looking at them.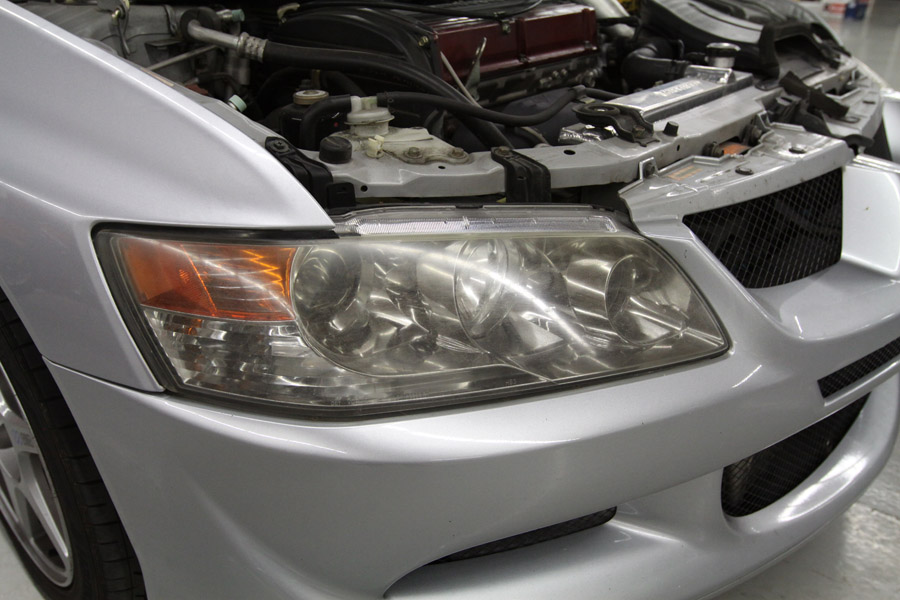 Busted out the Megiaurs Headlight Restoration Kit and went to town on those faded looking headlights.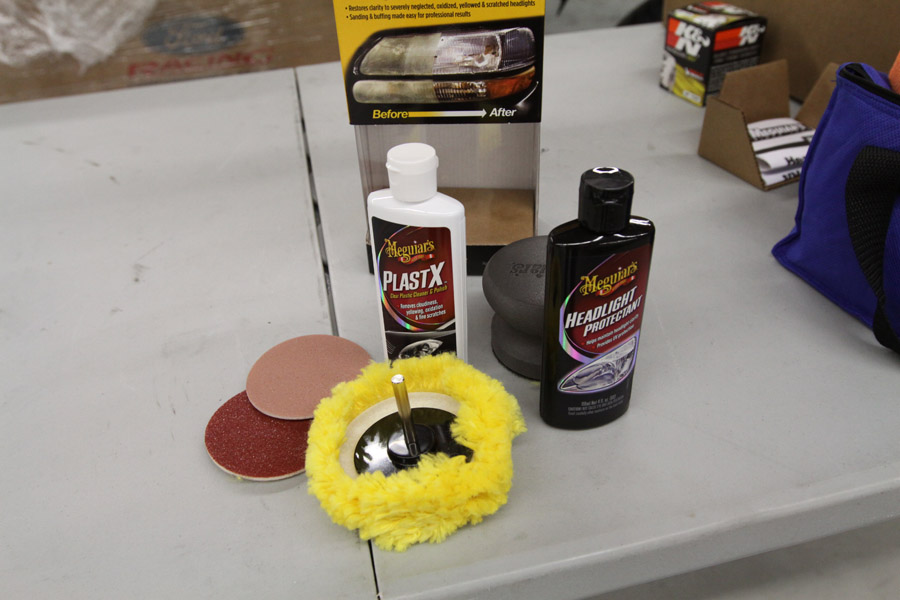 After some good ol' fashion elbow grease (and a bit of cursing) Voila! The lights looked as good as new.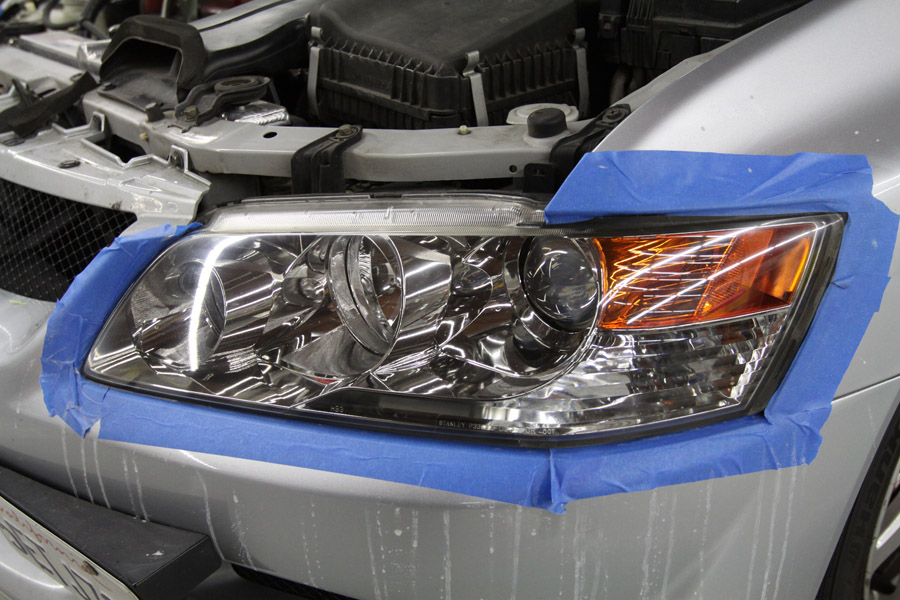 We all know exhaust mods are the single best bang for the buck on these cars so I didn't waste much time scraping the factory exhaust system for some Tomei goodies.
A lovely Expreme Ti exhaust system was in order. How can you not want to put this on your ride when it weighs around 10lbs and costs just a hair over 1K?!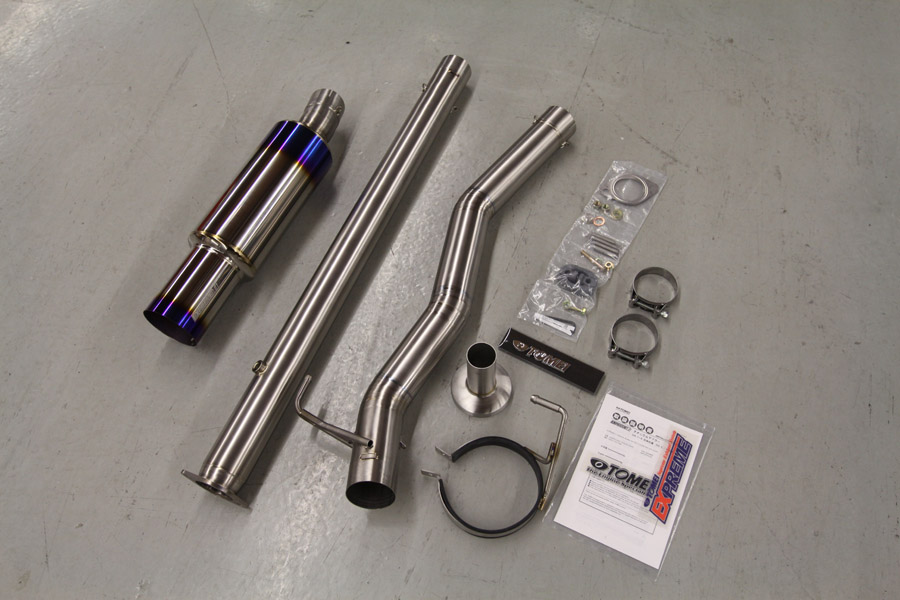 I broke my rules of riding dirty and decided to run a test pipe since I wanted to see how much juice I could squeeze out of the motor before installing a cat and being kind to the environment again. The Tomei titanium test pipe would be a worthy contender.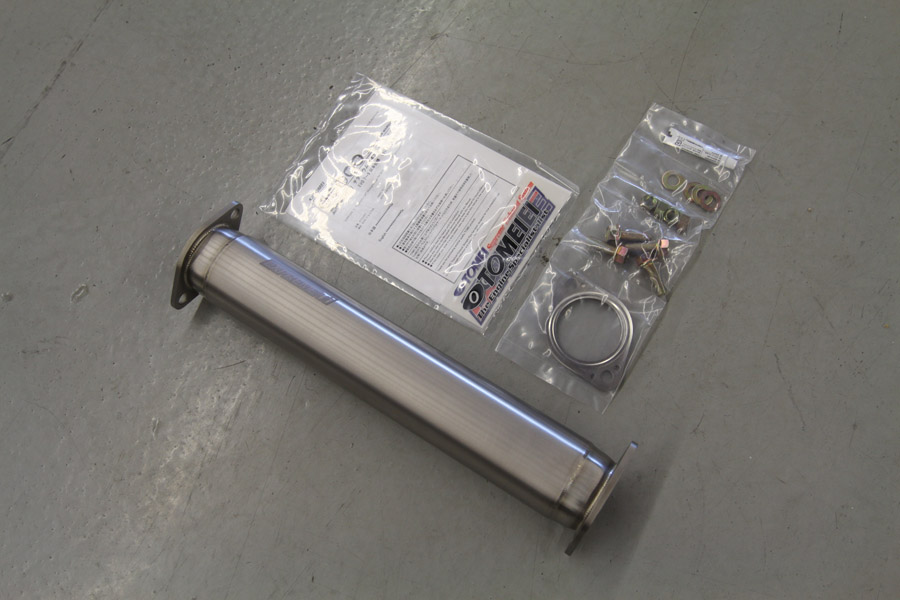 While I was at it, I figured if I'm replacing the back half of the exhaust system I might as well replace the front half and sure enough, another Tomei product -the Expreme downpipe and outlet were utilized.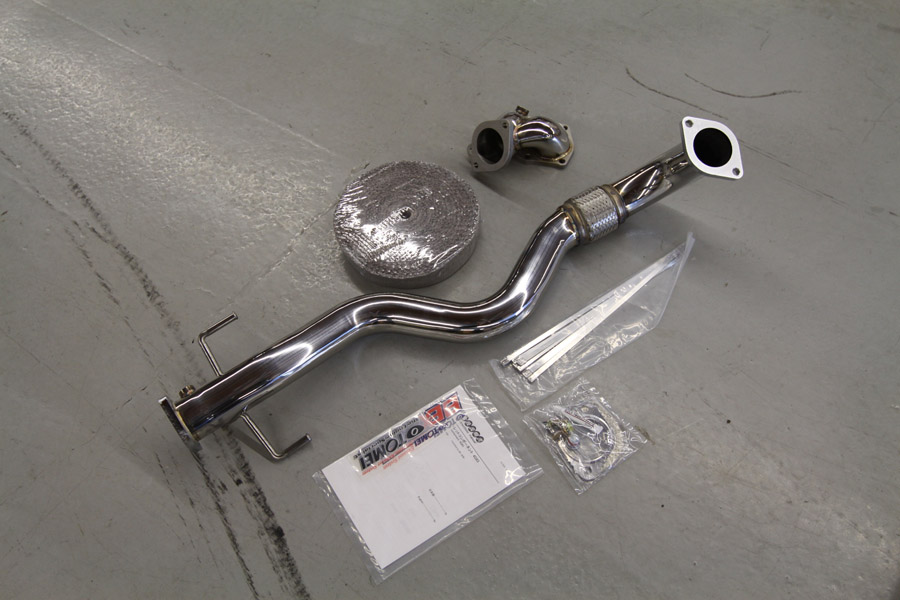 To change the outlet I figured it would be easier to take the turbo off. If I was taking the turbo off then changing the exhaust manifold only made sense. I didn't want anything too crazy with long tubular bends that would heat soak the engine hence why the Tomei Expreme manifold appealed to me.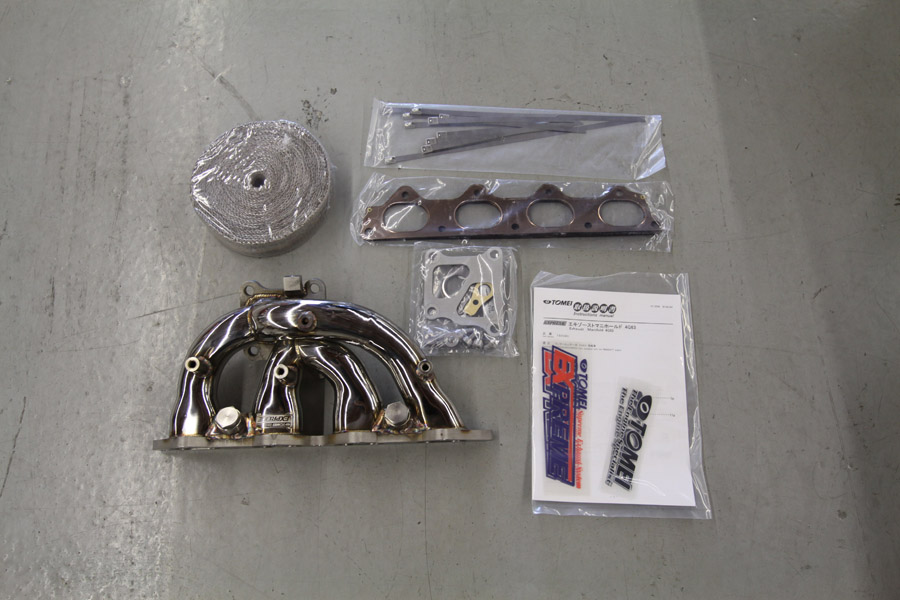 Off came the turbo setup, I was actually surprised how easily it was to remove. I remember my old 1G DSM days fighting with the turbo to remove it. I'm glad to see they improved it on the Evo.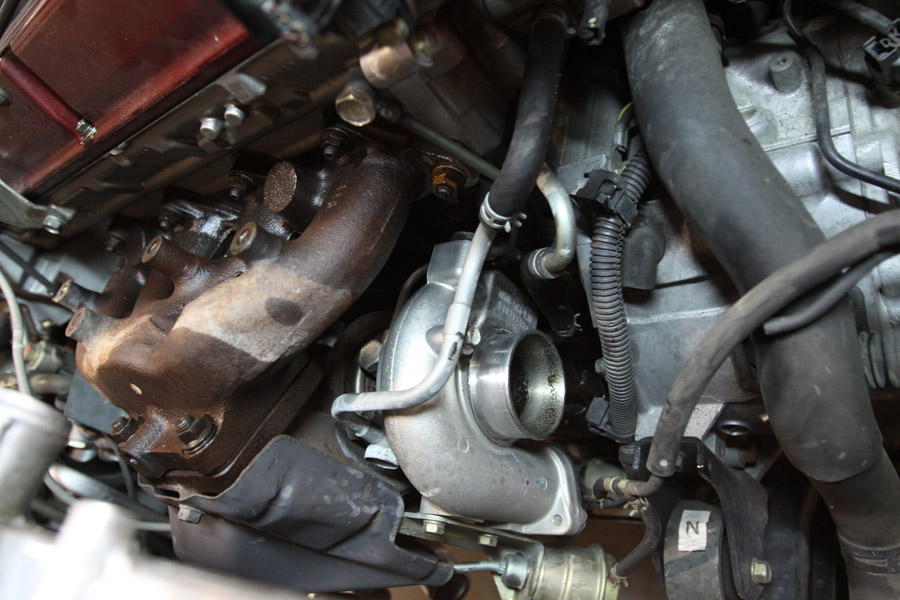 I may sound like an infomercial here but I can't praise the Tomei parts enough for their quality and fitment. I've been building cars for a while now and there's nothing more that I hate than parts not fitting right or missing pieces. The Tomei stuff always bolts on like stock and comes with every damn gasket and bolt you need to install it.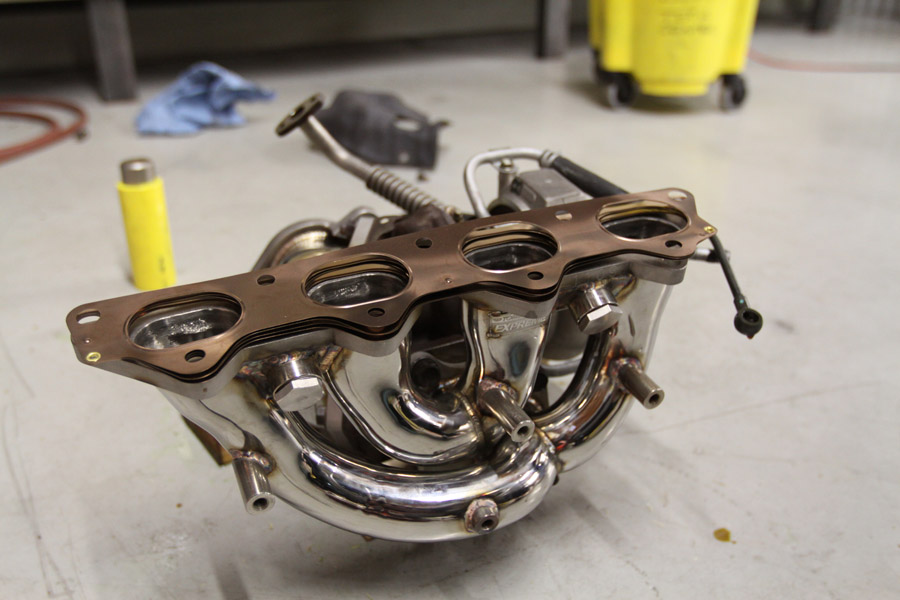 There's no struggling with reaching the exhaust mani bolts, Tomei's done a good job providing adequate clearance.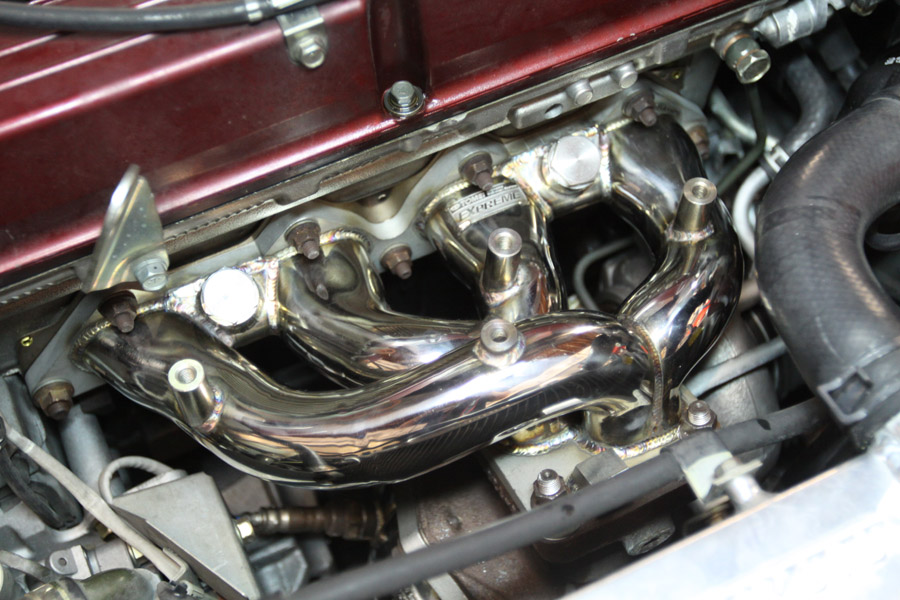 Tomei also makes a shiny heat shield for its exhaust manifold and it will do a good job of containing the exhaust manifold's heat. You can also use your stock heat shield for a more stealth look if you so desire.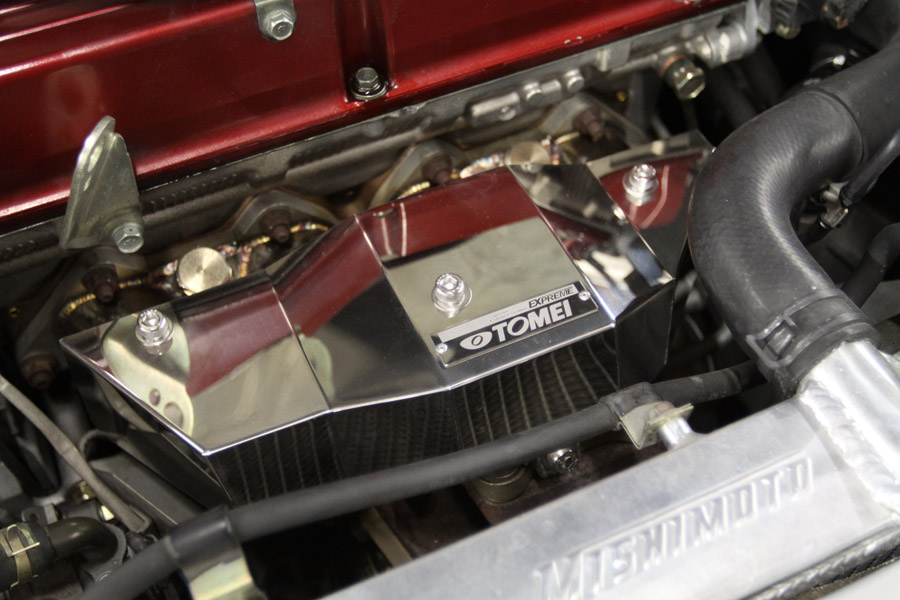 Outlet pipe fitment=spot on.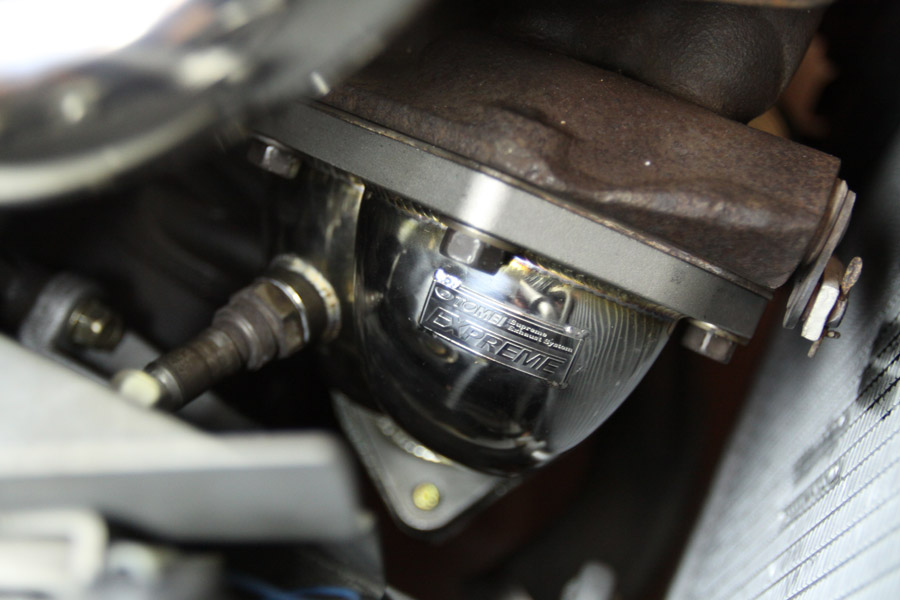 Tomei provides header wrap for both the manifold and downpipe but I'm not a huge fan of it due to the moisture that it can trap and eventually decay the pipe so I left it off both pieces.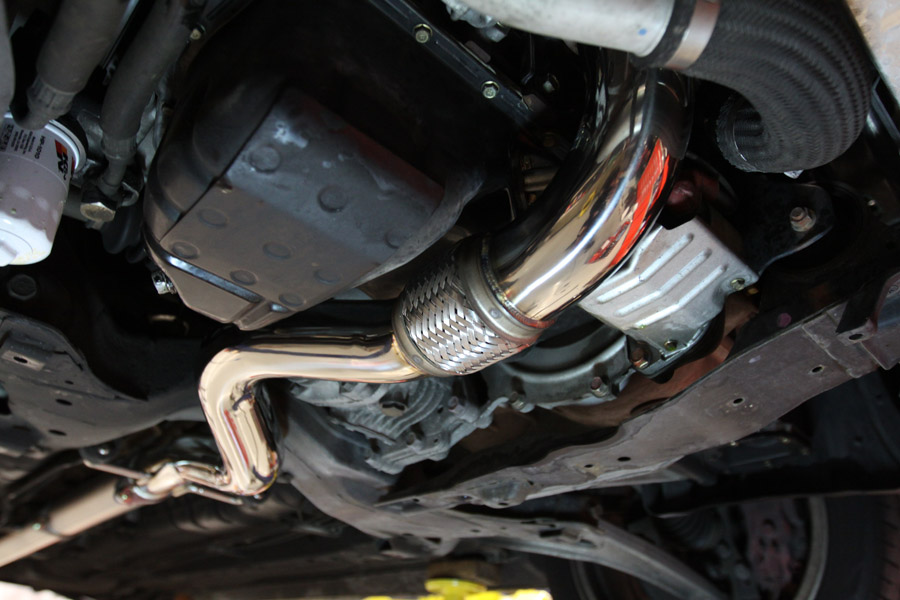 Now that's what I'm talking about for a straight and light exhaust system.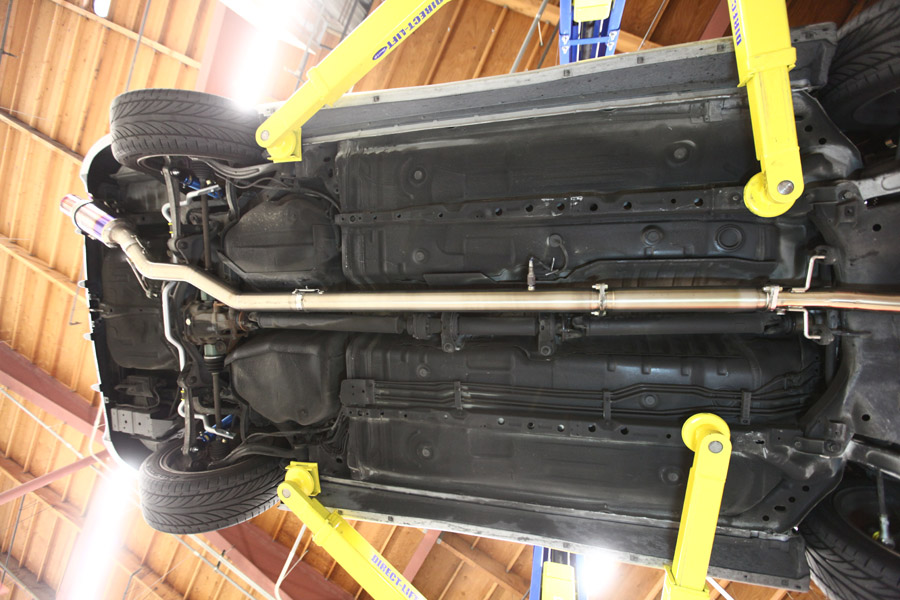 Having used the Expreme Ti exhaust on my Evo X, I knew what a work of art it was, those pie cuts and welds make my JDM soul proud. One problem though, my USDM bumper was in dire need of replacement since I ordered the JDM version of the exhaust that's shorter.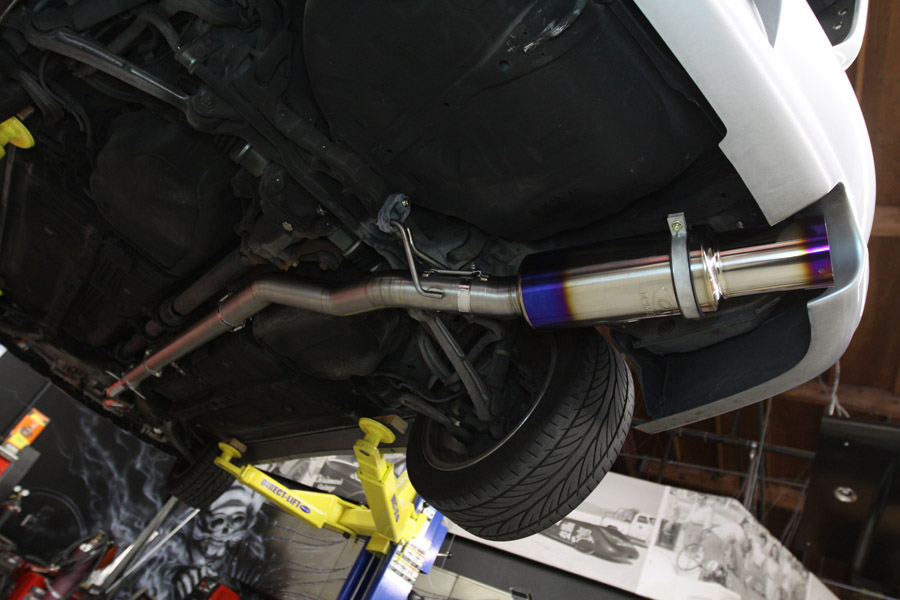 I called my man Russell at Mitsubishiparts.net and had him ship me a new JDM bumper and oh whats that you see, a IX front bumper? I had to get it as well because sorry VIII owners but the IX bumper is so much nicer.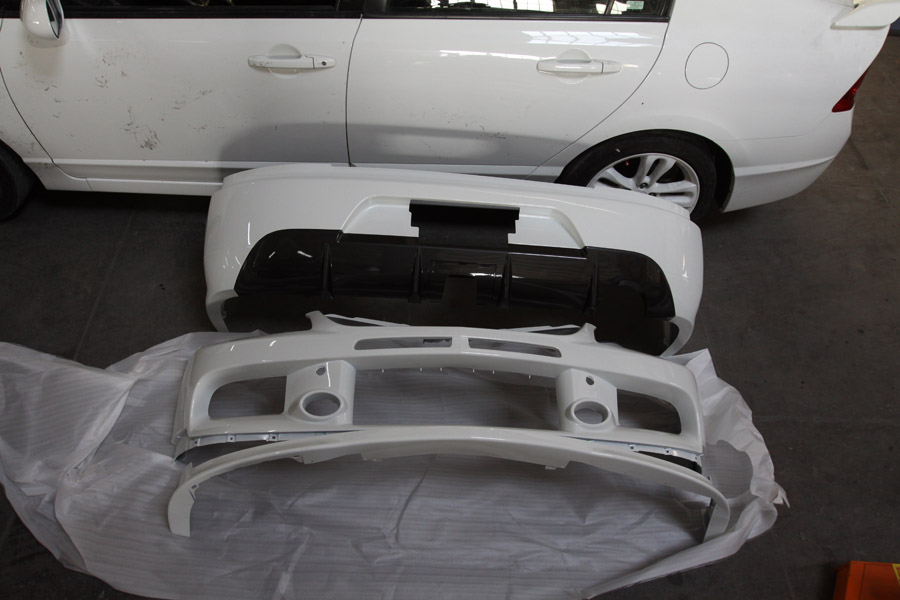 Big US impact friendly bumper looks NO good. Time for it to come off.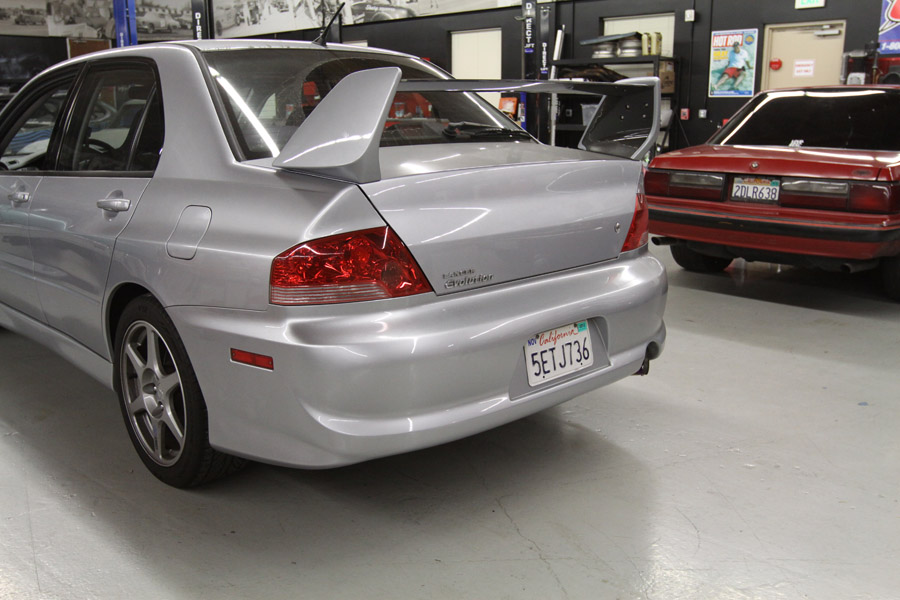 Now there's just the dilemma of what to do with the crash beam? The easy way out is to just leave it off but I'm a sucker for doing things right so I decided to modify it.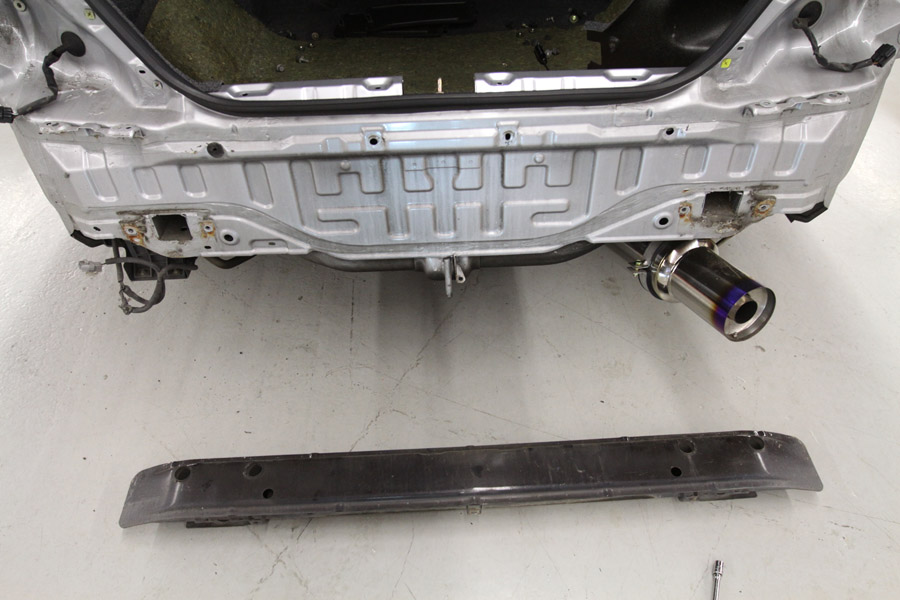 After lots of cutting and drilling I had the mounting plates removed from their brackets.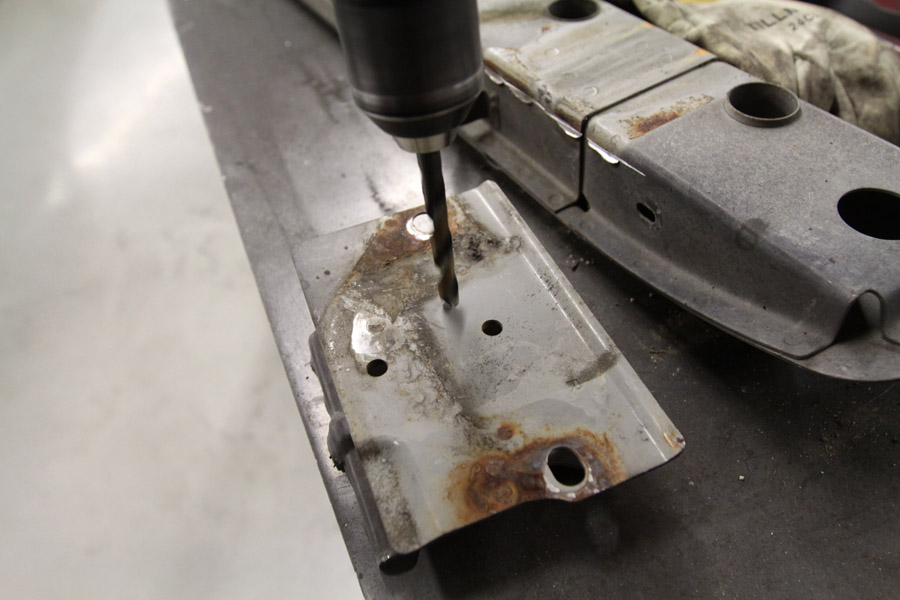 Measure twice, weld once. Lining up the brackets I put the welder to good use and blasted some beads down to ensure these brackets would never come free.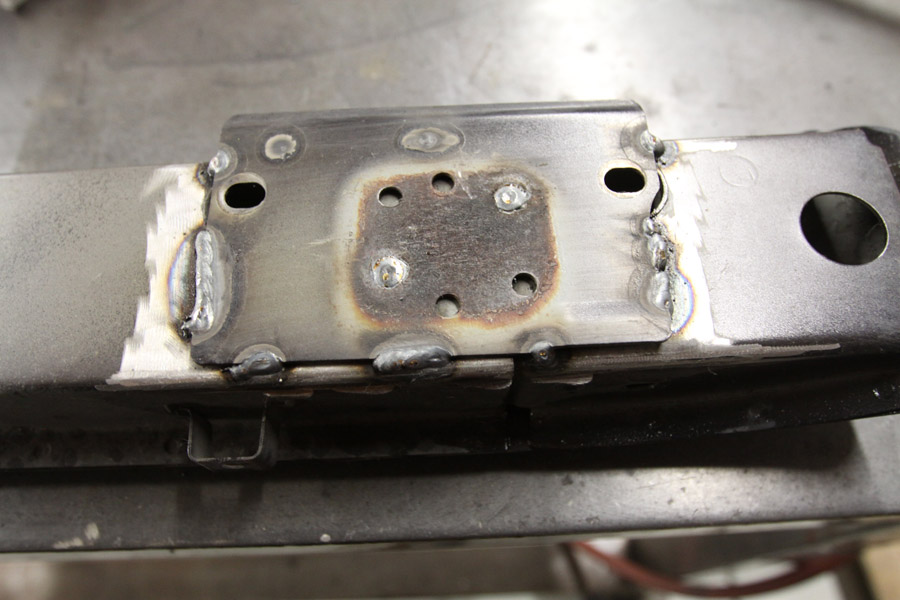 Presto, modified bumper beam done and neatly tucked up to clear the JDM bumper.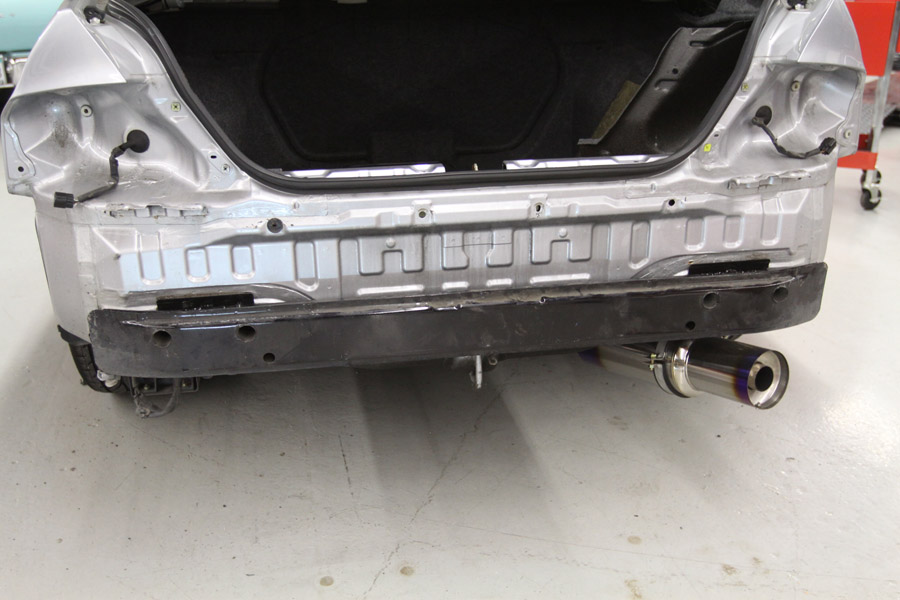 Now came the not so fun part, stripping the inner skeleton off the USDM bumper (I hate drilling out rivets, takes SO long) so it could be reused on the JDM one.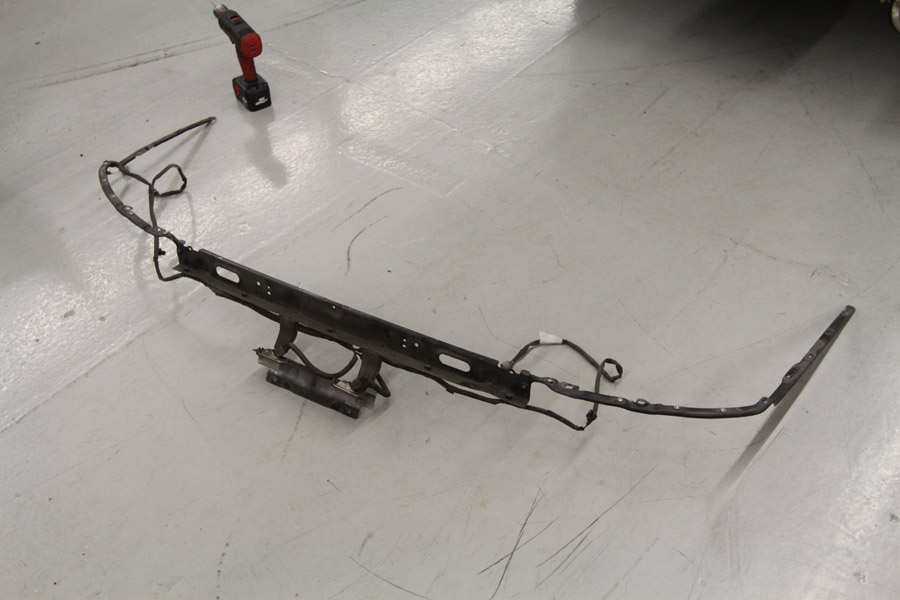 I spent more time mounting up the license plate then securing the rest of the brackets. This one takes a bit of modification to the USDM plate bracket but as you can see its very doable and your US plate will fit just like the JDM one would.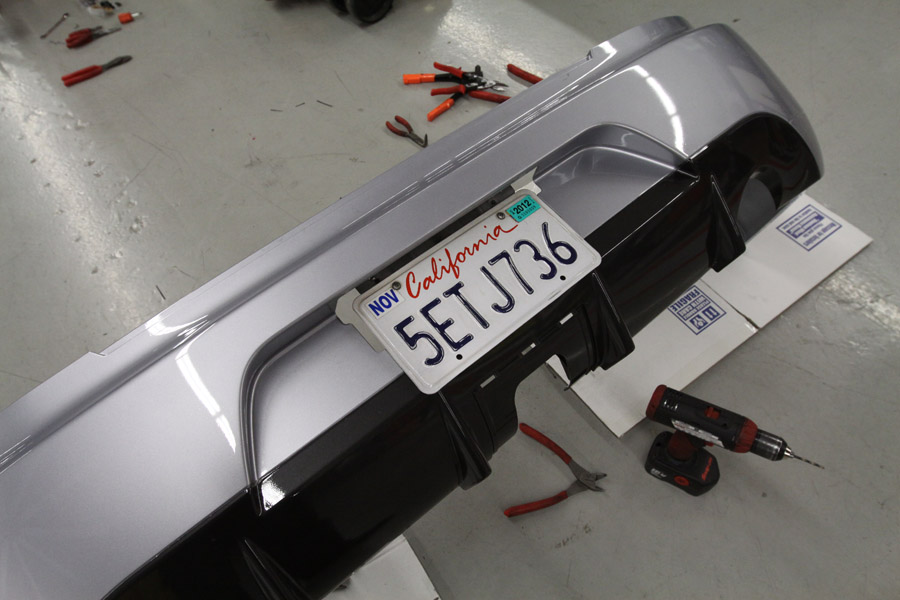 Secure a few bolts and all of a sudden the Evo takes on a much slimmer, more aggressive look.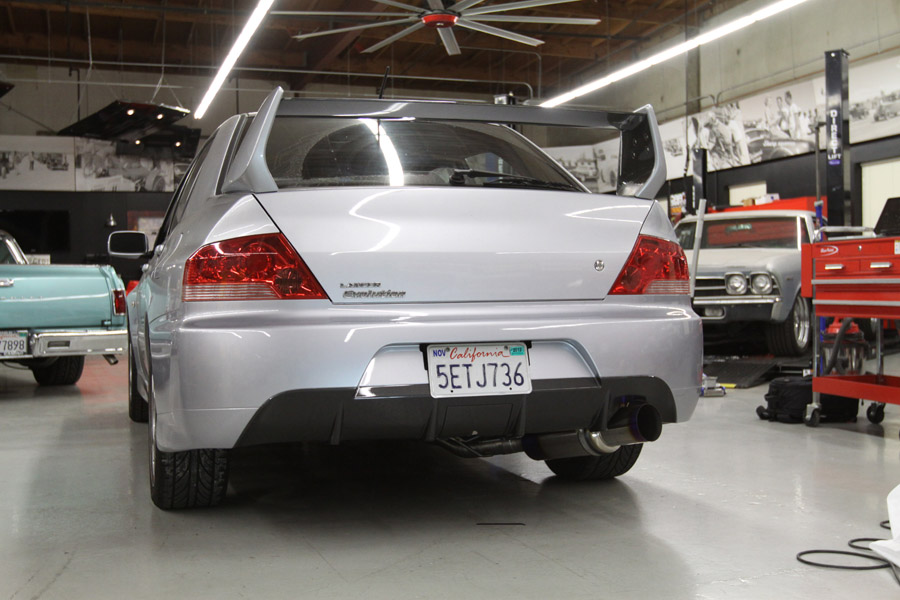 Alright that's it for now Ill be back with more very soon! Hope you enjoyed reading all this.
May 30, 2012, 01:10 AM
Great stuff! I was a fan of your X and followed the build thread back in the day. Can't wait to see the updates on this!
May 30, 2012, 02:20 AM
Newbie
Join Date: May 2011
Location: Sonoma County
Posts: 93
Thanks: 0
Thanked 0 Times in 0 Posts
Wow your EvoX was nice, can't wait to see final product of this Evo. Your Evo a GSR? The 2003 Evo's have steel roofs?
May 30, 2012, 07:53 AM
Evolved Member
Join Date: Jul 2006
Location: WA Seattle toolanddyedesigns.com
Posts: 744
Thanks: 0
Looks great man. My VIII came with the Tomei manifold, 02 outlet and DP as well. Fit is great, but the manifold is cracked now. I'll probably replace it with a stock replacement tubular ETS or such, but I love all the Tomei stuff. Keep up the good work.
May 30, 2012, 10:09 AM
Nice!! Real nice! You have great taste. This will be a fun build to follow.

Good luck!

-Shawna
May 30, 2012, 10:17 AM
Evolving Member
Join Date: Jun 2011
Location: Norcal & Socal
Posts: 147
Thanks: 0
Thanked 0 Times in 0 Posts
absolutely.
OP car's looking good, that's a lot of shiny stuff to run in Cali though... i moved out of there before i got my 3rd ref ticket. you're a brave man.
May 30, 2012, 02:23 PM