Headlights show
Sep 15, 2018, 04:40 AM
Evolved Member
Join Date: Jan 2007
Location: Park Ridge N.J.
Posts: 10,517
Headlights show
---
i am thinking about replacing my factory HID head lights. Any good options you guys have? Maybe pictures / videos you can post here?
I saw at car meets some really nice ones, but i cant find them on online., and very few pictures and video how they actually look with a car day, and night etc.
thanks for help guys.
this one i found, i like it so far. mainly because looks like has a separated high beam option.
SPYDER AUTO PROJECTOR HEADLIGHTS - BLACK W/ CLEAR LENS | 2008-2014 MITSUBISHI EVO 10 (PRO-YD-ML08-HID-DRL-BK)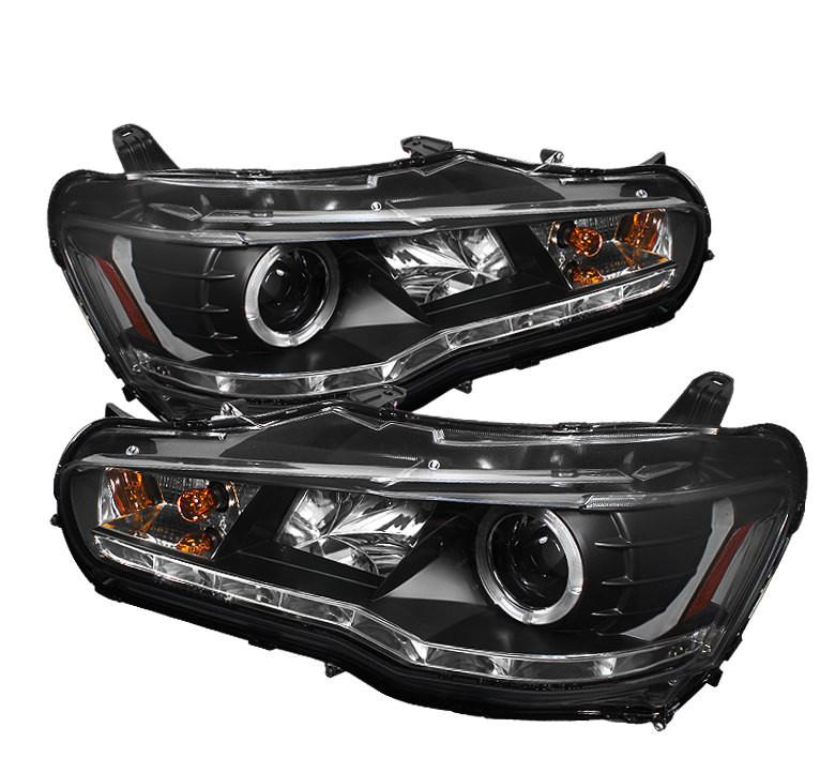 Sep 17, 2018, 06:22 AM
All of the aftermarket projectors I've seen have been wired for non-HID equipped cars. They also tend to have a poorer beam pattern than stock HIDs. If you're doing it for style and not doing a lot of daily/night driving, and you're willing to mess around with wiring harnesses, then go for it. If you can have some downtime, send your factory lights out for modding/retrofitting of even better projectors/dual projectors, etc. I won't comment specifically on modders, but there are a couple on these boards and if you search for "custom evo x headlights" you'll find a couple sites and Facebook pages where people are doing custom work. Just be prepared to spend money for quality work/parts.