how to change fog bulbs
Jan 16, 2007, 11:01 AM
Evolved Member
Join Date: Jan 2003
Location: Vancouver, BC & Indonesia
Posts: 1,151
Thanks: 0
how to change fog bulbs
---
took about +- 30 mins to change
1st: take out the splash guards
2nd: there's 2 holes in front of the fog lights, take your screwdriver and remove the bottom screw
the top screw is for adjusting the fog lights
3rd: push the fog lights in slowly, it'll just come off and remove the cable
when installing back the fog lights, theres 2 holes that you can fit the fog lights in, its like hinges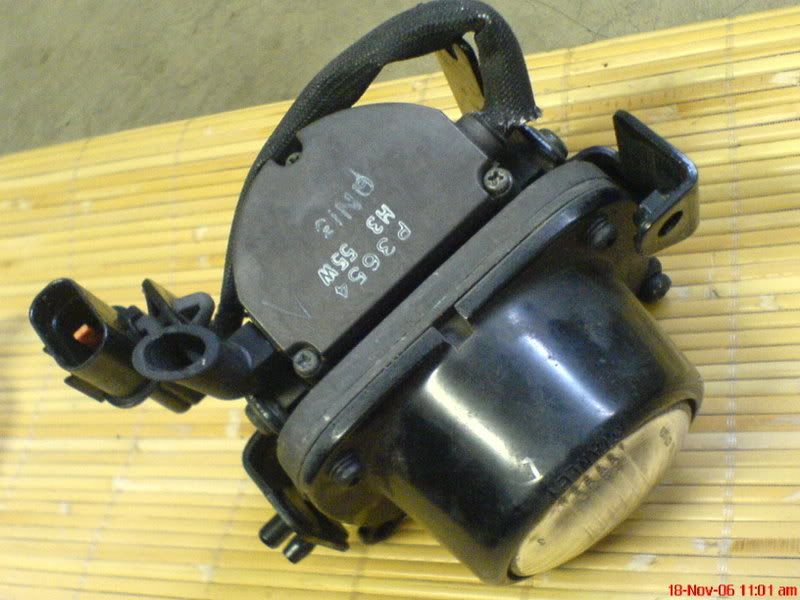 thats the fog light after you take it out, then take out the 3 screws,
watch out it strips damn easy
Jan 16, 2007, 11:02 AM
Evolved Member
Join Date: Jan 2003
Location: Vancouver, BC & Indonesia
Posts: 1,151
Thanks: 0
4th: pull out the bulb connector, its under the rubber hose, its a little bit tight
5th: take out the screw thats holding the retainer, you're going to use it again to hold the bulb in, dont lose it, it'll jump out once you loosen the screw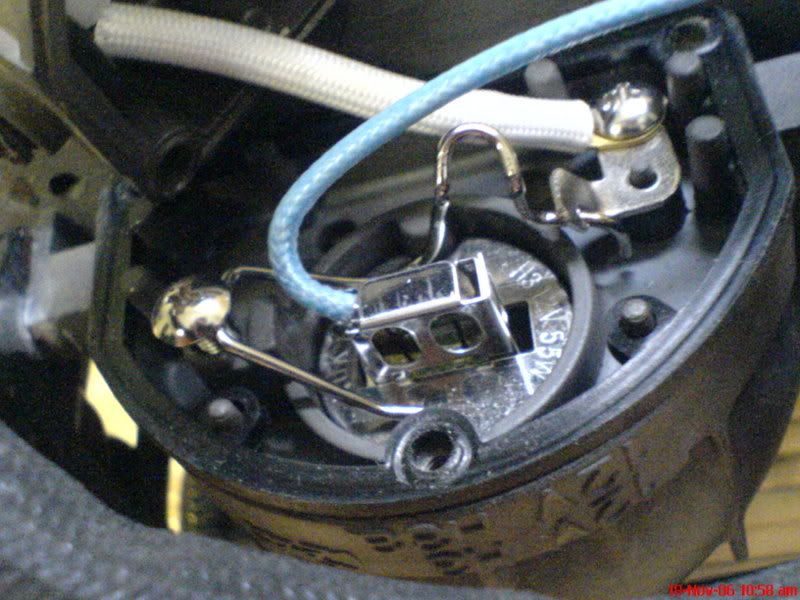 old bulbs out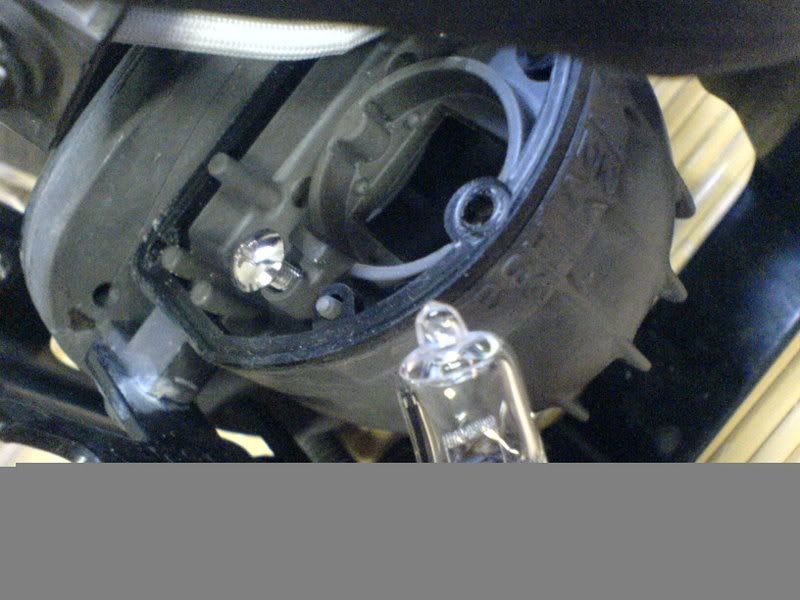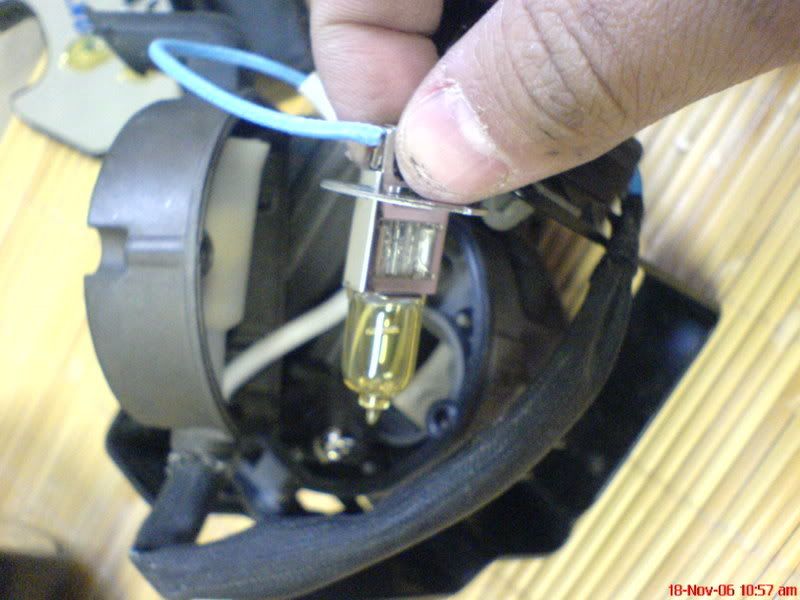 new bulbs in, theres a yellow tint now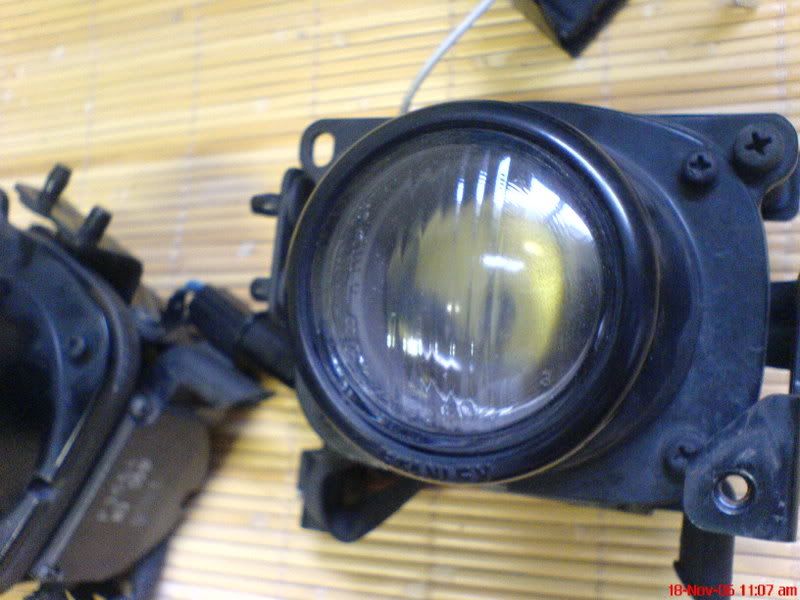 Jan 16, 2007, 11:10 AM
Evolved Member
Join Date: Jun 2004
Location: Central Florida
Posts: 3,155
Thanks: 0
Thanked 0 Times in 0 Posts
Good write up.
My only other comment is that it's not necessary to remove the screw for the bulb retainer. You can unhook the other ends of the retainer and swing it out of the way without removing it. I've done it while laying on my back under the car, should be easy with the light in your hand.
Jan 22, 2007, 02:59 PM
Join Date: Jun 2004
Location: Seat 8A
Posts: 8,627
Thread
Thread Starter
Forum
Replies
Last Post
Lancer How Tos / Installations
09+ Ralliart How-To/Installations
Lancer How Tos / Installations
Evo How Tos / Installations
For Sale - Wheels / Tires