Favorite Pic of Your Lancer
Jun 21, 2006, 05:01 PM
Evolved Member
Join Date: Apr 2004
Location: Michigan
Posts: 2,296
Thanks: 0
Thanked 0 Times in 0 Posts
hrm.. I have a few awesome shots but even though this might not be my favorite, it looks pretty good.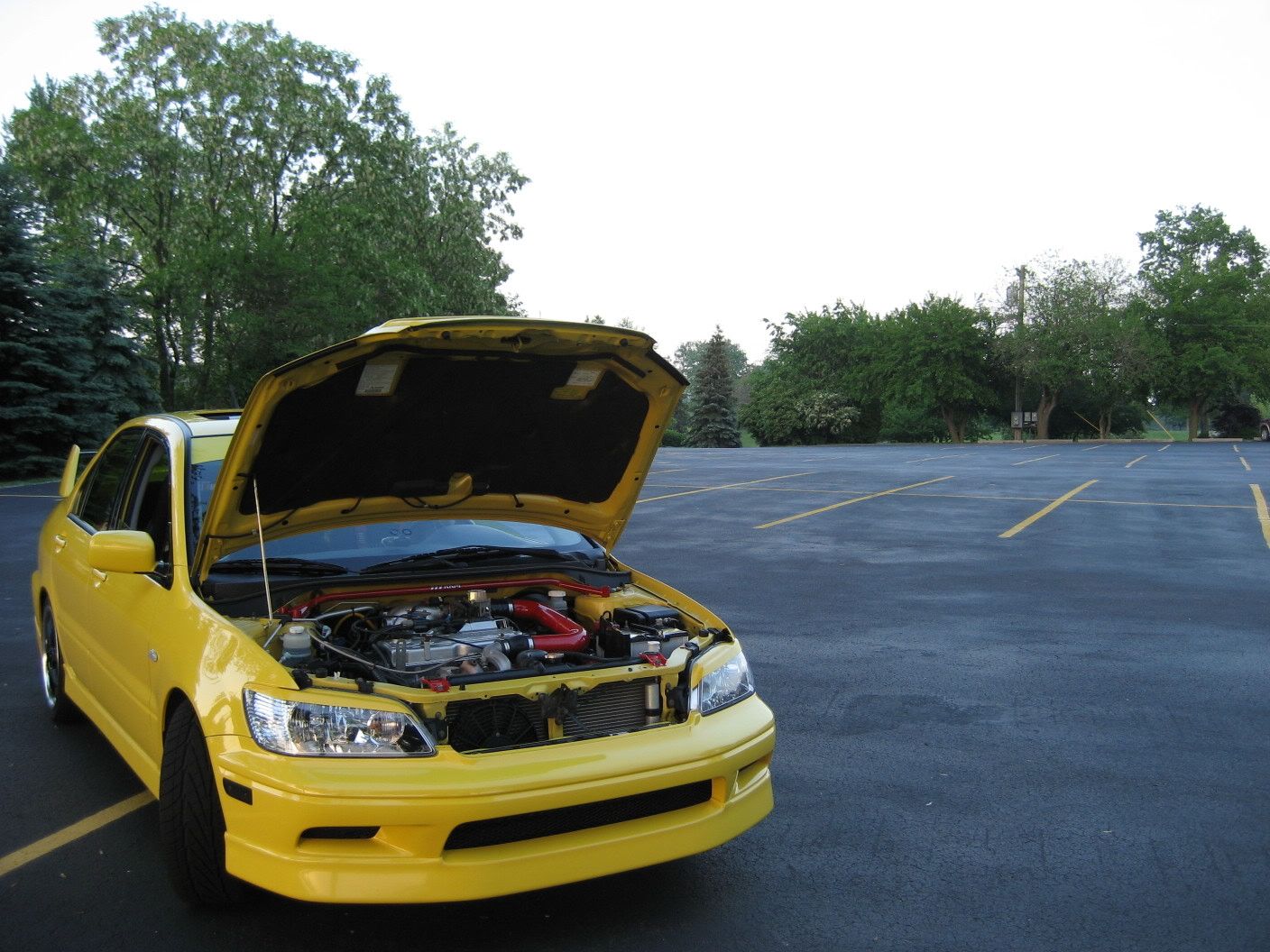 err.. or maybe this one since you can see the front rim. I should have angled the tires the other way for that first shot.
Jun 21, 2006, 07:22 PM
Evolved Member
Join Date: Apr 2005
Location: Waterville, ME
Posts: 4,021
Thanks: 0
Heres my fav. pic so far. I have a few new mods since. blacked out headlights. Carbon fiber reflectors. CF wing but here it is. ill update when I take a newer one.
Jun 21, 2006, 07:48 PM
Evolved Member
---
Actually this one! May have to change it in a few weeks though! Bouth to get my new 8 wing, CF hood, and new PAINT JOB!!! The police love following the 2 tone as much as the bees love that damn Lightning Yellow! Lexus Breakwater Blue Metallic, Here I come!!!
[IMG]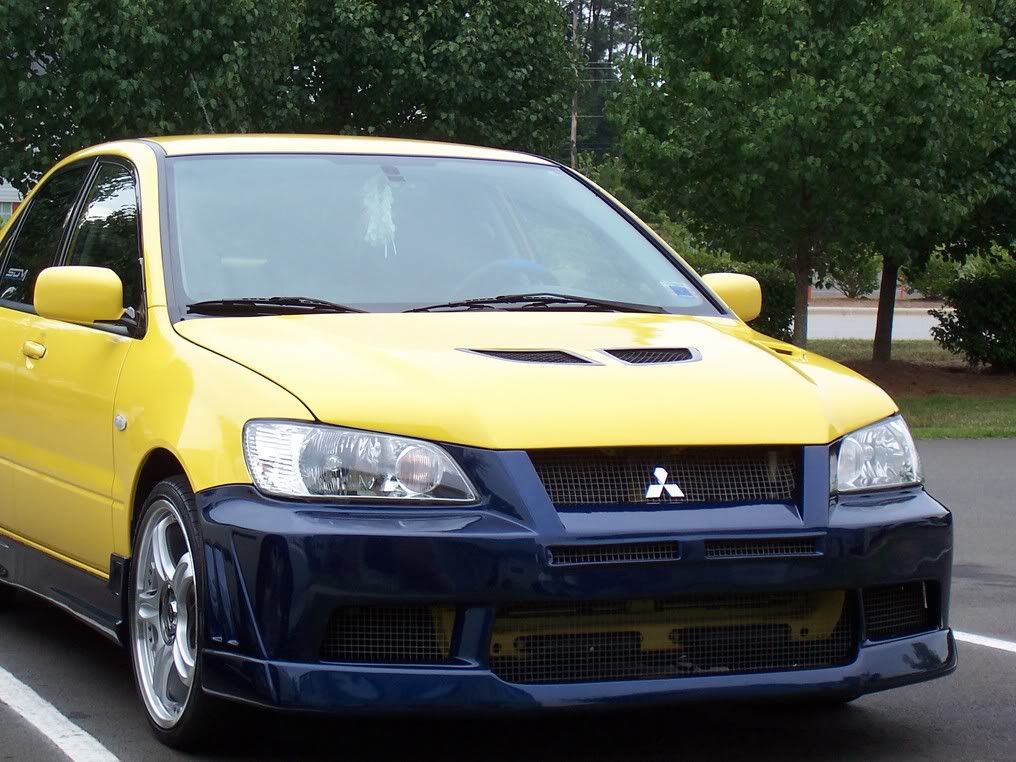 [/IMG]
Ben
Jun 21, 2006, 07:55 PM
Evolved Member
Join Date: Jan 2003
Location: QC
Posts: 2,731
Thanks: 0
Originally Posted by wiretap
I see Racing Seats, harness, but no harness bar... where did you mount your harness??? please tell me you didn't mount them on the bolts under your seat