Daily Driver to Future Track Car (WW IX)
Jun 2, 2016, 08:50 AM
Daily Driver to Future Track Car (WW IX)
---
Hey Everyone, Im starting this build thread already a few mods deep. I bought this car as a daily driver, and well, Im getting close to paying the car off (10 months away). I know the title is a tad bit deceiving, but the plan is to pay the car off, find a new daily, and keep the evo as just a fun car I can take to track events.
I picked it up in 2012 with 50k miles and a few mods done to the car.
- KW version 3 coilovers + camber plates
- JMF intake
- Buschur cat-back
- manual boost controller
- Boostin Performance tune
331hp / 296tq Dynojet
Right away I added a HKS EVC 6 I had laying around.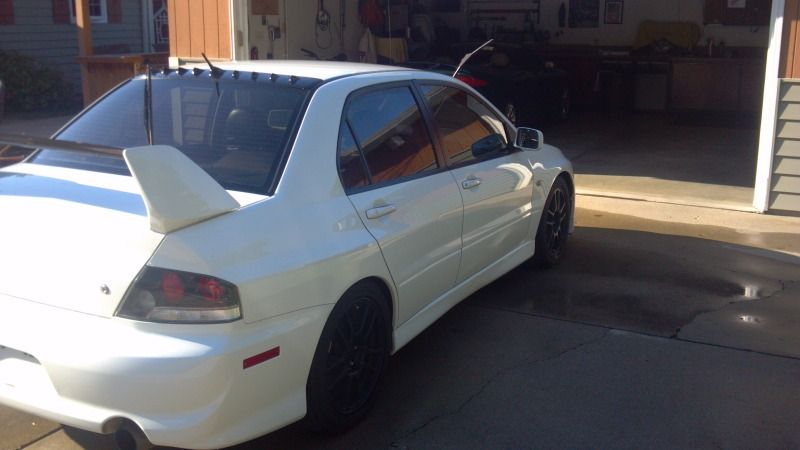 A little while later did the 60k tune up (all oem stuff), and HKS 272/272 cams.
Now (June 2016) the car has 81k miles on it, and finally got a proper intercooler, and a tomei version 2 downpipe and O2 housing. Now the car has a proper 3in turbo back exhaust. While I was in there installing the O2 housing I dropped the turbo and ported the turbine housing to help resolve a boost creep issue.
Current exterior picuture of the car.
Plenty more mods to come this summer, stay tuned.
-Jake
---
Last edited by TurboTal; Jul 25, 2018 at

08:57 PM

.
Jun 5, 2016, 12:20 PM
Detailed the car for the first time this year, and adjusted the fitment of the front bumper with the new intercooler installed. Also got some t5 neo wedge LED's for the old school HKS gauges to replace the burnt out bulbs. Pics of the interior coming later tonight.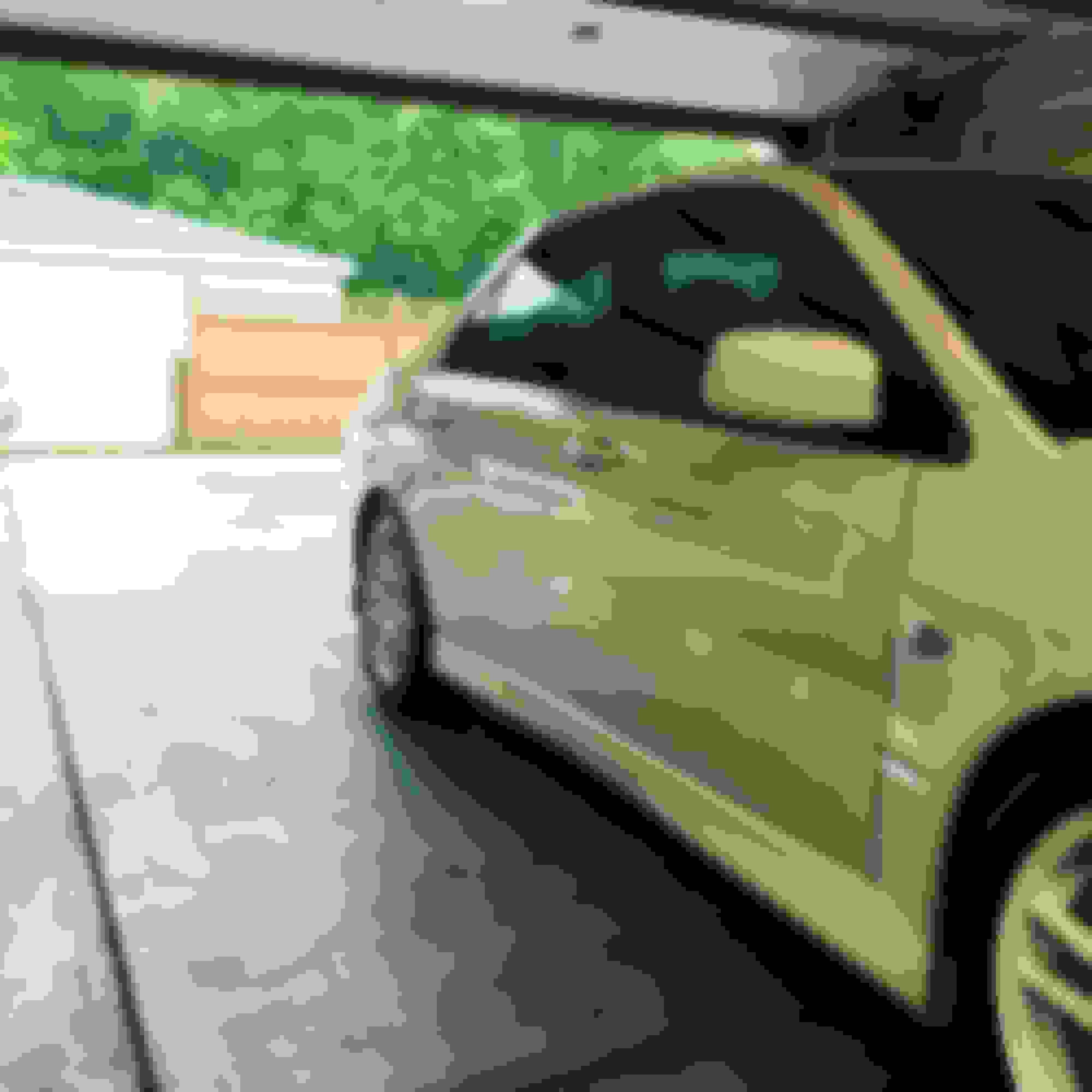 Jun 6, 2016, 06:53 AM
Snapped a few pictures of the new interior installed last weekend.
New items:
- HKS 60mm electronic Oil Pressure Meter
- HKS 60mm electronic Fuel Pressure Meter
- HKS 60mm electronic Oil Temperature Meter
- Gruppe S Tripple 60mm Gauge Panel
- Innovate MTX-L Wideband A/F Ratio Gauge
- Autometer Steering Column Single Pod Gauge Mount
Also relocated the radio, and moved the HKS EVC 5 in the process.
A shot in the daylight.
Once in the parking garage you can really see the new super white led's doing their thing. I also have some purple led's on the way and thinking about picking up some orange or green ones as well. But for now the white ones look pretty dope.
Not bad for some really old discontinued gauges.
A few more mods to come this summer, stay tuned
Apr 10, 2017, 12:14 PM
Picked up a new rad, evo 4-6 style, making it future proof for a bigger turbo setup.
These pipes were special order, and took 5 months to arrive from japan, but i think its worth it.
The JDM route intercooler pipes!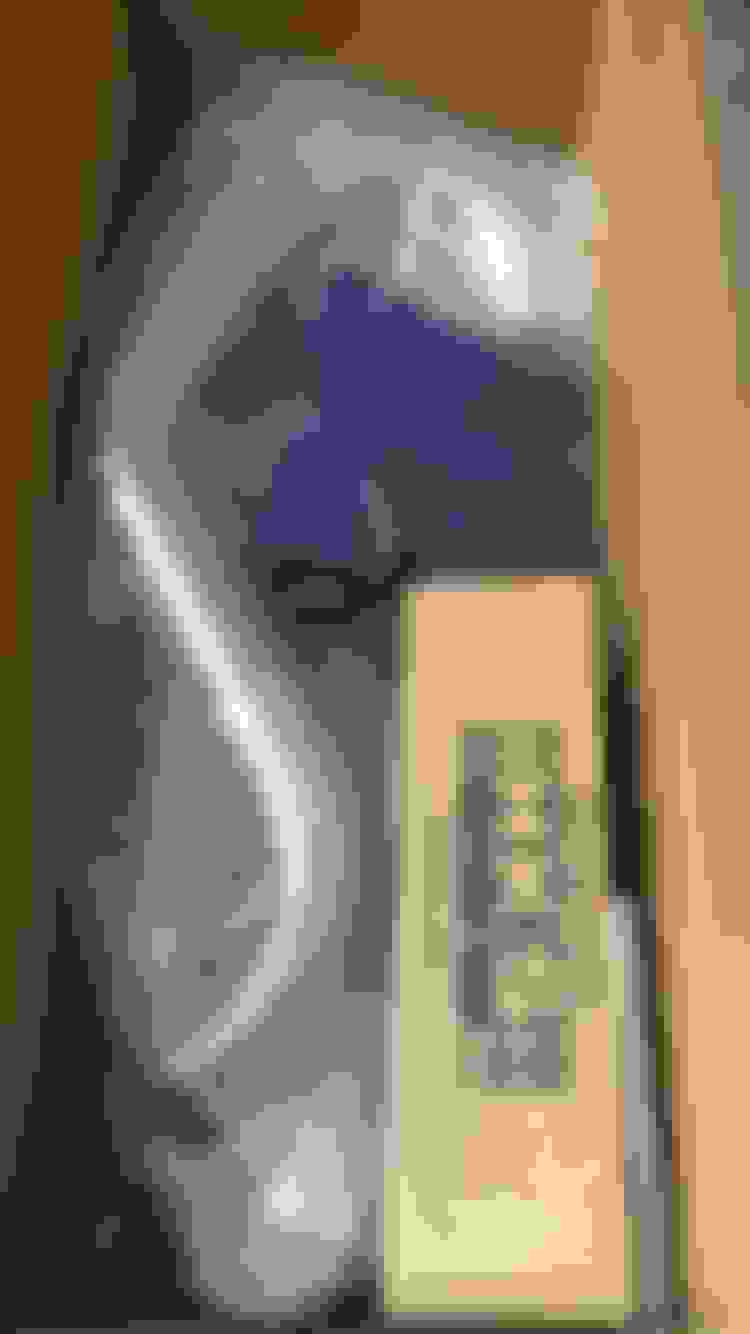 The reason I wanted the JDM route is for this upper pipe, it has a 90 degree left turn to meet the throttle body so a straight coupler can be used, versus the USDM route that uses a 90 degree silicone coupler to meet the trottle body. Its the little things that make the biggest difference.
Plans for 2017:
-Grabbing a new or used HKS SSQV with recirculating kit
-New clutch, looking at the OS Giken TS2B
-Maybe converting to speed density.. still not sure
-Boostin' tune
---
Last edited by TurboTal; Sep 23, 2017 at

08:24 AM

.
May 3, 2017, 12:42 PM
Evolved Member
Join Date: Nov 2006
Location: Chicago
Posts: 1,649
Congrats! Now the fun begins. Once you don't need to drive it for a daily grind, and have some funds free, you can build it however you want. Take all the time you need and do it right without stress.
Sep 14, 2017, 09:46 AM
Made some big purchases last week, and some parts are starting to arrive...
- OEM JDM Rear (tow hook cover)
- OEM SE IX Lip
- OEM JDM braces, hardware, license plate mount.
- OEM t-case and transmission seals (hint: they will be coming out in a few weeks here.)
- Walbro 255 high pressure
- Deatschwerks fuel pump rewire kit
- OEM Key fob
- NGK step colder plugs
- T-Bolt clamps for the HKS intercooler pipes
Not Pictured:
- 2 quarts Wicked White W37
- 1 pint Eisen Grey A02
- Reducer, clear, activator, etc..
The car is getting the front facia resprayed, rear jdm bumper painted (obviously lol), and some small rust fixed on the rear driver side quarter.
More to come very soon!
---
Last edited by TurboTal; Sep 14, 2017 at

10:16 AM

.
Sep 14, 2017, 02:40 PM
Newbie
Join Date: Dec 2010
Location: Riverside, CA
Posts: 97
Very nice!

Im in a similar situation...got about 1 year left before i pay my IX off

What's killing me is...they just opened an e85 station about 2 miles from me!! Argh

z
e
R
e
p
Sep 15, 2017, 05:27 PM
Evolving Member
Join Date: Dec 2010
Location: Australia
Posts: 138
Have you installed the intercooler pipes yet? If so, how was the fitment? And do you feel the silicon joiners are thick enough?
Sep 16, 2017, 09:59 AM
Sep 16, 2017, 10:14 AM
Some other parts that came in and some rare BRAND NEW from 2001 HKS relics!
JMF Coolant Overflow and Samco silicone hoses, but I only need the lower hose.
Some things I found on the interwebs. The sensor died for my HKS oil pressure gauge, so in efforts to replace it I ended up finding a brand new in box, never been installed HKS oil pressure gauge, the only down side is that this is a black faced meter, but all I really need is the oil pressure sending unit.
The seal for the instructions has never been opened.
Everything is still in its original packaging.
So just a little background.. I have been looking for these HKS relics for years and years. I get an email when any HKS meter is listed on ebay. In over 5 years of looking I had never seen one brand new in box until I purchased the black faced one. Around a month later another one popped up on ebay, also brand new from 2001. Pretty crazy, so obviously I had to pick up the white faced one to match my other HKS meters.
The black meter is going back in the box.. I plan on owning an R33 in the future, and this would be a great period specific piece for it.
---
Last edited by TurboTal; Sep 22, 2017 at

11:07 AM

.
Sep 25, 2017, 07:51 PM
Some parts from Japan came in! (Kansai Service roll center kit, Cusco power brace, OS Giken clutch, HKS BOV, and some PMU front rotors.)
Picked up a BOV that will be recirculated. I plan to push the stock turbo hard, and don't want to crush my OEM BOV
I wanted to install a roll center correction kit while the subframe was out. I knew that I did not want a whiteline kit because if the weak boots. With a little searching I found the Kansai Service kit which claims to be engineered to withstand more heat than the OEM boot. Only downside is these are only available through one vendor and are almost twice the price of the whiteline kit.
I heard a bunch of good things about this clutch.. OS Giken R2CD and the push pull conversion kit
And some front rotors.
Getting close to having all the parts. Waiting on the H&R rear swaybar and the OEM front lower grill mesh to protect the AMS intercooler.
More to come!
---
Last edited by TurboTal; Sep 26, 2017 at

05:31 AM

.