Konig Hypergram Question
Mar 12, 2018, 03:02 PM
Evolving Member
Konig Hypergram Question
---
https://www.discounttire.com/buy-whe...ergram/p/47833
Hey guys, just wanting to get confirmation that these wheels would fit with any issues with my Evo 8. Think any spacers would be required? I wouldn't think so, but hey, that's why I'm here to ask. Currently running Rota D2 18x9 ET30 w/245/40/18 tires that I'll likely transfer over to these wheels. Been wanting to get a different wheel for a while and liked these and the price. Any input would be appreciated, thanks.
Mar 12, 2018, 03:44 PM
Join Date: May 2008
Location: So.Cal
Posts: 5,722
The wheel youre looking at is very modest in size & offset (18 x 8.5 +35)

Should have no issues running those 245/40 tires. No rolling required

The only issue is, its very likely going to need a front spacer. What size, is a guess unless you can do a test fit or find another soul who has installed them & knows
Apr 4, 2018, 11:32 AM
bump will the hypergrams in 18x9.5 +35 clear the X brembos?
Apr 4, 2018, 11:45 AM
Evolved Member
The 18x10.5 +25's had room for dayyyyysss. I think someone else on here is running the 9.5 +35. Konig designs the for caliper clearance, I'm sure you're good to go.
Apr 4, 2018, 12:16 PM
Apr 10, 2018, 03:12 PM
i'm clearing my coilovers now by about 1/4" with 265/35-18s on my 18x9.5 +34.
i'll have to check caliper clearance as you said though. no response from konig. when it gets closer to time i'll just have to visit a shop that stocks them and check the clearance
Apr 30, 2018, 10:04 AM
Apr 30, 2018, 03:50 PM
Evolving Member
May 5, 2018, 10:19 AM
Evolving Member
Update, good news is wheels look great. Bad news, fronts did not clear calipers, barely... So having to order 5mm spacers and will update Monday when departs arrive.
May 5, 2018, 02:15 PM
Evolving Member
Rear wheel, 18x8.5 et35, no spacer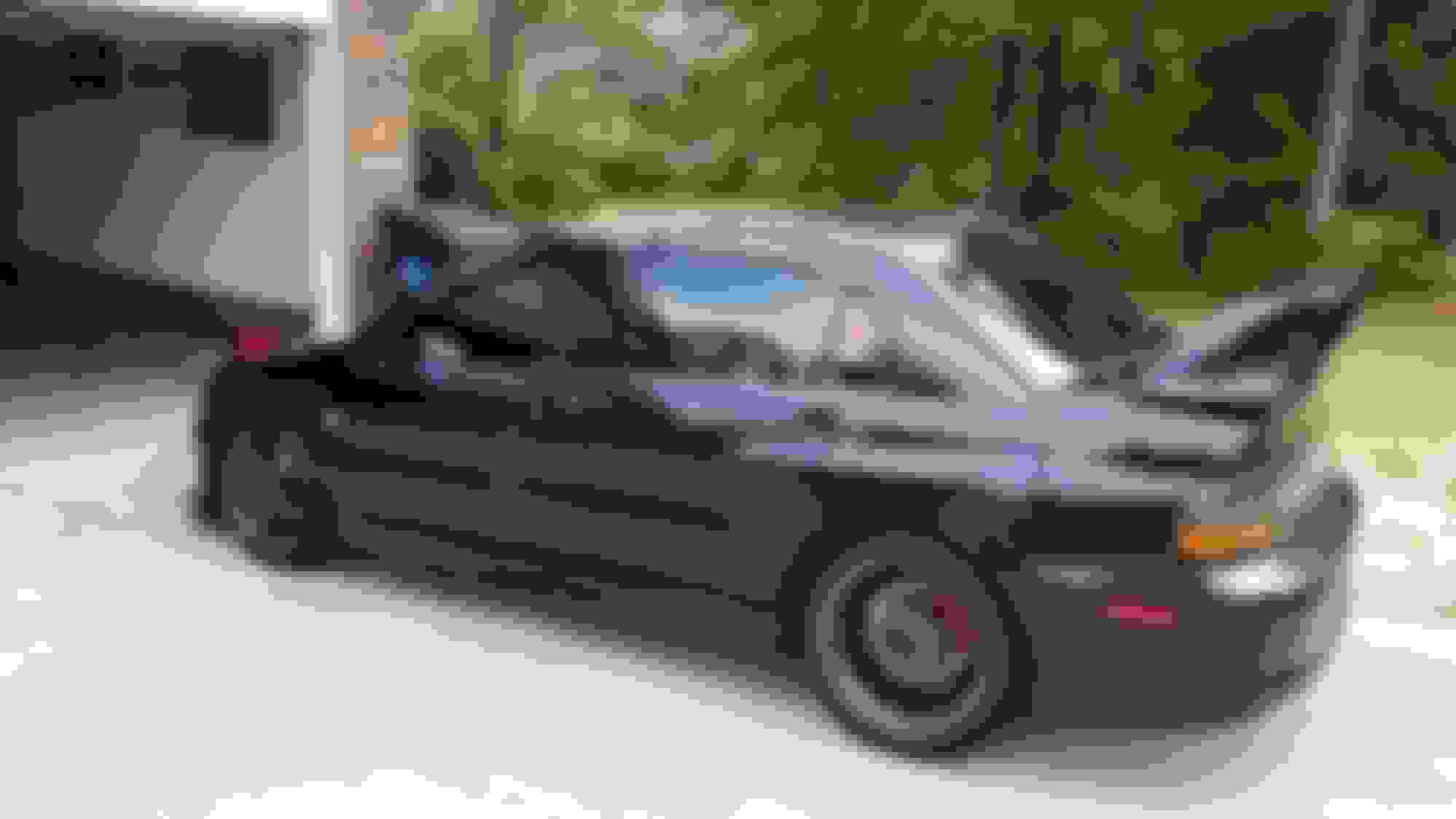 Unfortunately fronts did not fit, will need 5mm spacer
Rota D2 18x9.0 et30, 25.6lbs
Konig Hypergram 18x8.5 et35, 18.0lbs, saving over 7lbs per wheel from old setup!
May 6, 2018, 10:53 AM
looks great. shame they didn't fit without a spacer. wonder if the 18x9.5 +35 will need a spacer, +25 is too aggressive
May 11, 2018, 04:32 PM
Evolving Member
5mm spacers on the fronts
So wheels are on, spacers on the front, and I'm very happy with how the car looks and feels. Can definetley tell a difference with the weight loss. My only concern now is the count of full turns I get with my lug nuts. I've read online that 5mm is safe on the stock studs, but I'm only getting a hair over 4 full turns torqued down. Do I need to get extended studs? I wanna be safe and say I should , input?