Kidloco51's IX MR track car build thread.
Nov 5, 2011, 08:38 AM
Evolved Member
Kidloco51's IX MR track car build thread.
---
I started a thread a while back in the Evo show and shine but I soon realized not many of the motorsport guys venture into that section of the forum. There is a lot of knowledge and know how in the motorsport section here on EvoM. Please feel free to comment and share ideas but first a little background on me and the car.
I bought the Evo brand new in 2006. I never had real plans into making it a track only car because I always had a dedicated race car on the side. I ran a Spec Miata in the SCCA for a couple of years and got out of that due to money, time and travel etc. With the Miata gone I started to attend several open track days and started running in a local time attack series with the Evo. At first the mods were simple in the car (my first mods were a sway bar and brake fuild) then they progressed as to what you see today. After 5 years of running the car with stockish power I finally took the plunge into the HP game. So my goal with the car is to run in a nearby Arizona based time attack series and run in NASA T.T. Enough with the blabber onto the pics.
Bone new and bone stock
After some brake pads and a sway bar came some R comps and some off the shelf KW's. Look at the poor Brownbos already
Ran some RPf1's for a while added a bolt in roll bar, gutted rear, tranny cooler, brake ducting, 2 piece rotors, White bushings and some bolt on's under the hood.
The Evo in street mode.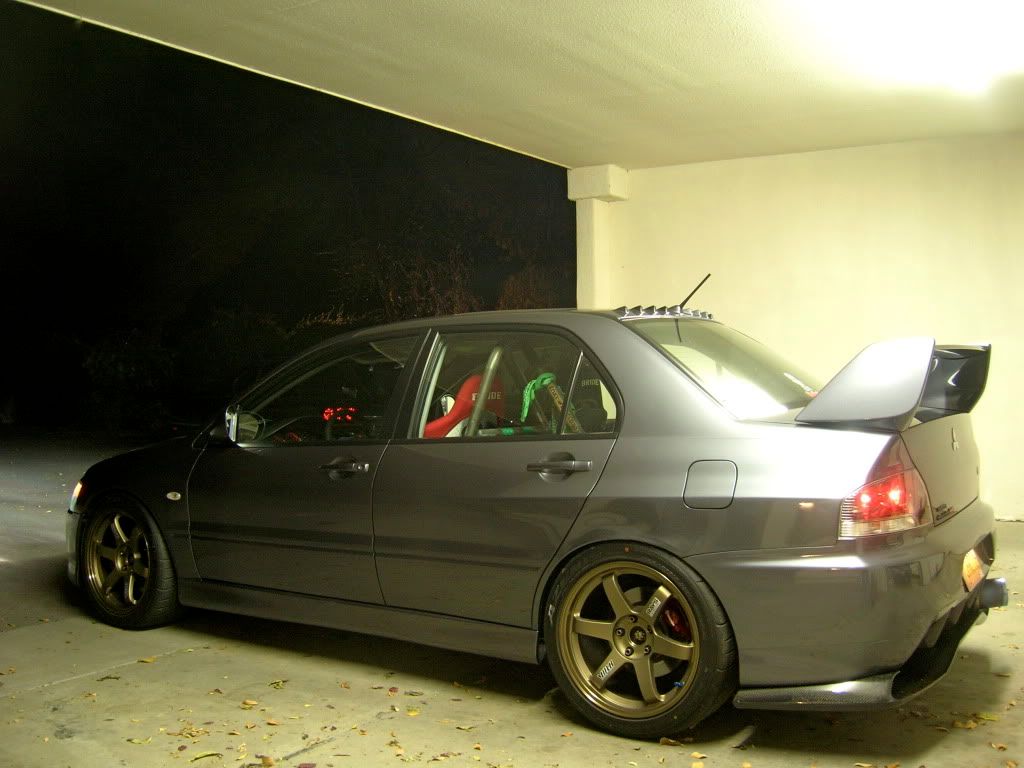 Stepped up to 275 NT-01's along with some Voltex front fenders to make them fit.
Fast forward to aero time: Home made front splitter, Voltex rear diffuser, side skirts and wing.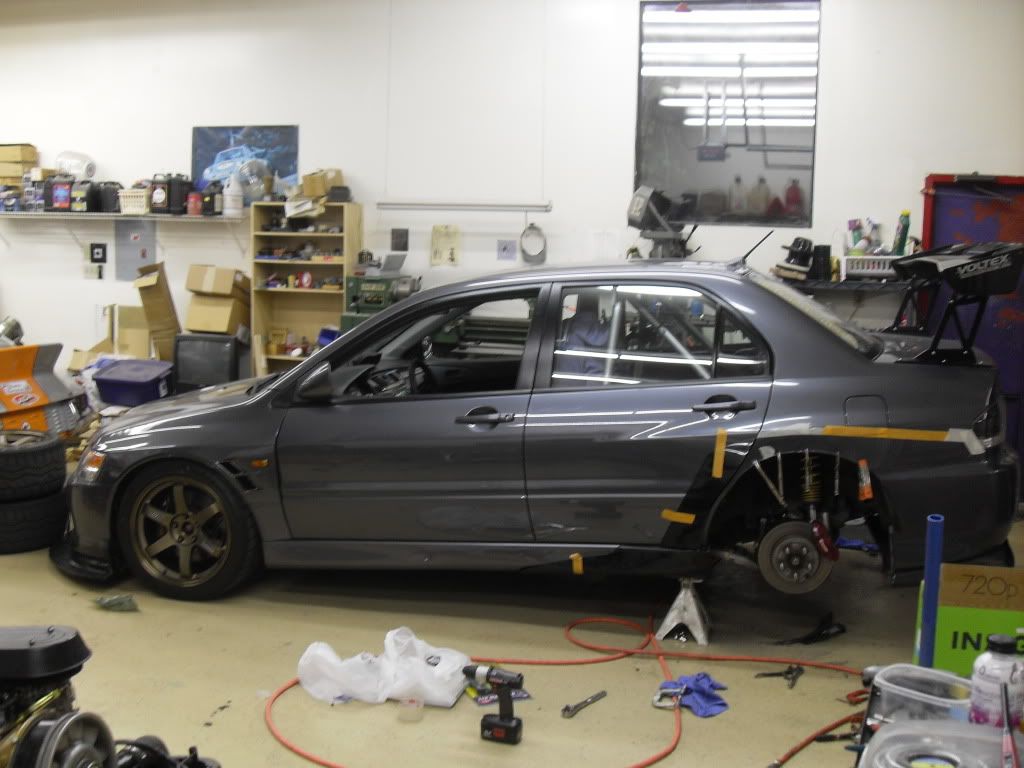 Start getting rid of unnecessary weight (AC, heater core etc)
1/2 gas with out me.
Sold the KW's for some 4100 AST 12k/14K
Did a 5 speed swap over the winter
Pics of car at NASA event at FireBird International
A few bolt-ons added. Full Race manifold, Perrin Intake, Koyo rad and ETS front mount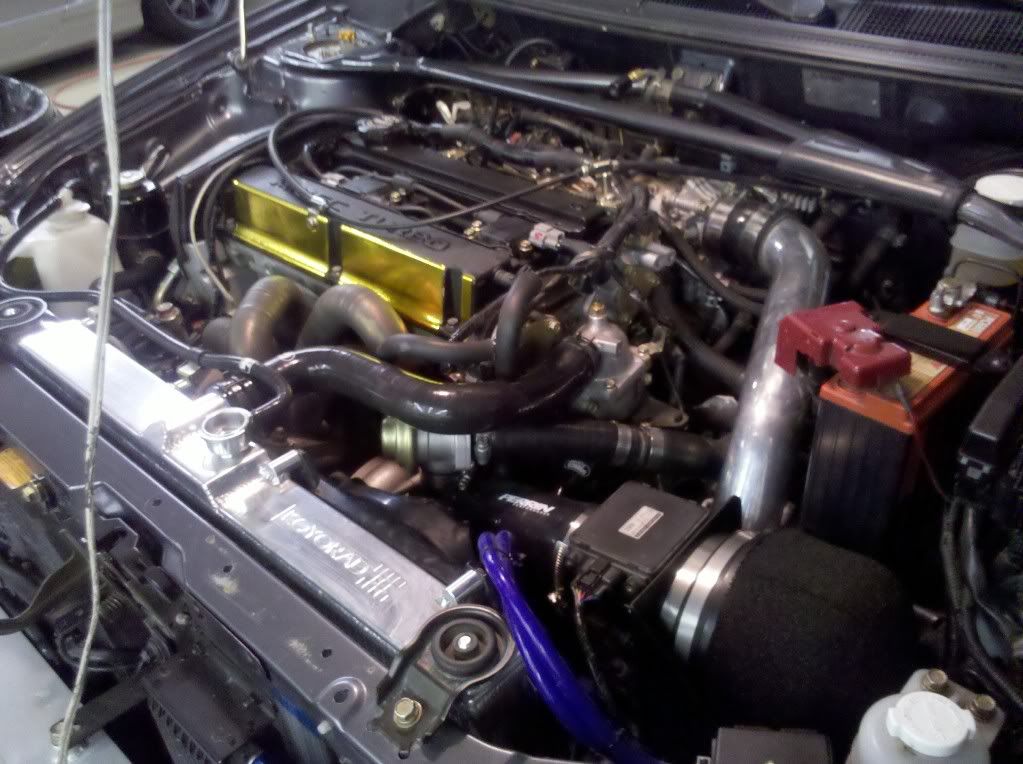 Onto the build:
Motor out getting ready to ship to MA performance.
Tranny off to shep for rebuild and a JDM 5th gear
Installed some old Voltex canards I had laying around.
Head port and polished (new GSC beehives installed)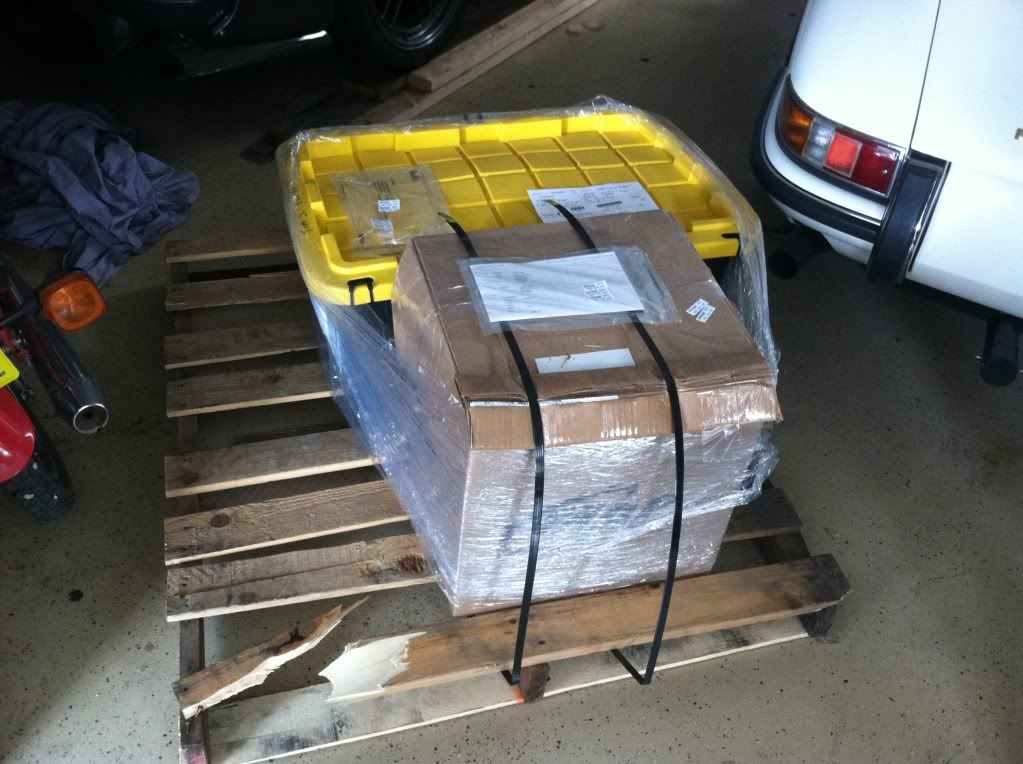 New oil pump + balance shaft delete.
Manley Rods and Pistons
ARP goodness
EF3 Turbo with 3 inch anti surge housing.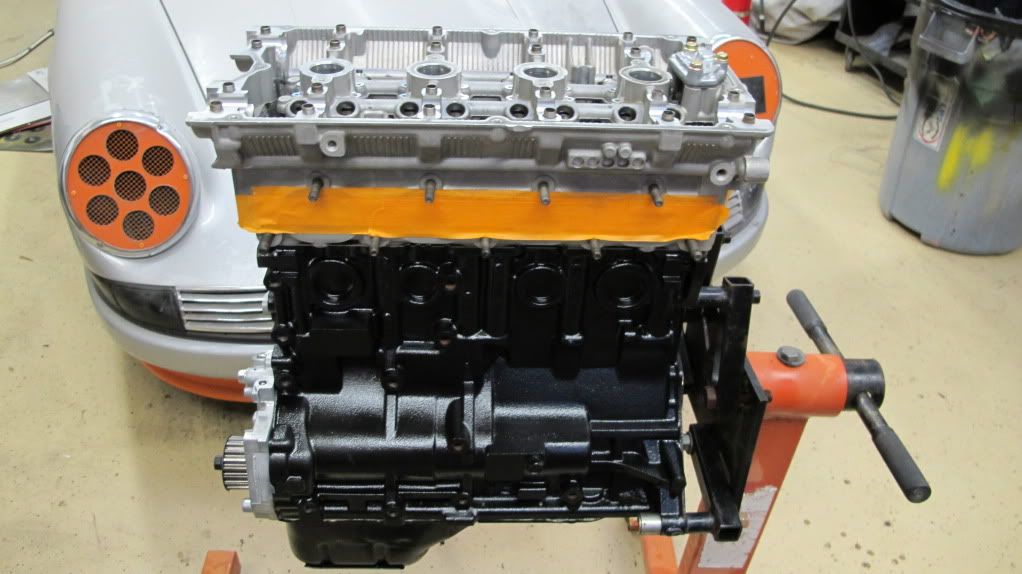 GSC s2's in
New Clutch for the rebuilt 5 speed
New Oil pan
Detail pic of the holes I drilled and wired in the oil pick up bolts
Car dropped ready for a full cage:
11/4/11
Most recent pic:
---
Last edited by Kidloco51; May 25, 2013 at

06:37 PM

.
Nov 6, 2011, 07:46 PM
Evolved Member
Nov 7, 2011, 07:18 AM
Evolved Member
Join Date: Feb 2004
Location: Redmond - Lake Tapps ,WA
Posts: 3,336
Likes: 0
Cage looks great. Reminds me of my snowball like project. I wish I had time for stuff like this still..... I have a few projects that need momentum.
Nov 8, 2011, 07:20 AM
Evolved Member
Join Date: Jun 2008
Location: Philly Burbs
Posts: 944
Likes: 0
Received 0 Likes on 0 Posts
nice looking build. thanks for all the pics showing the progress. very purpose built, should be a beast.

you should def post in the show an shine and maybe even the hellaflush or stance thread or w/e stupid name it has now. thats how an evo's stance should be!
Nov 8, 2011, 05:06 PM
Evolved Member
Nov 8, 2011, 11:12 PM
Evolved Member
Yeah I saw that stuff about the stock pipe, but also haven't found what does work. That's why I asked
. I have the Nisei as well and have been wondering about how it will fit if I still go with the AMS pan next year.