Lancer Mini Battery kit install
May 29, 2007, 09:55 PM
Evolving Member
Join Date: Oct 2004
Location: Puerto Rico
Posts: 254
Thanks: 0
Thanked 0 Times in 0 Posts
Lancer Mini Battery kit install
---
This is the install of the
PPI
Lancer Mini Battery kit:
Tools needed:
10mm open wrench
8mm Allen
6mm Allen
5mm Allen
Red Loctite (271 or 277)
1st: Remove the 0EM battery.
2nd: Remove the plastic tray: take care of removing the rubber line attached to it. There is also a plug attached to the lower corner of the tray. This will be a good time to clean the area below the tray.
3rd Install the lower part of the mini battery tray with the provided adapters using the 8mm Allen, you will use the two big holes were the plastic tray used to be: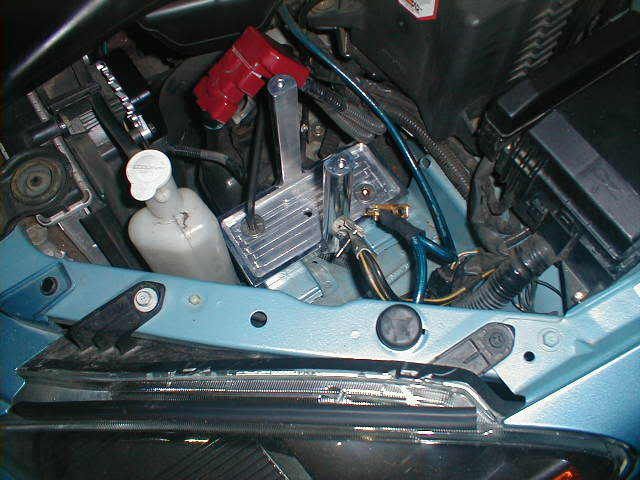 4th: Install the 0dyssey PC680:
5th: Secure the battery with the top part of the tray using the 6mm Allen: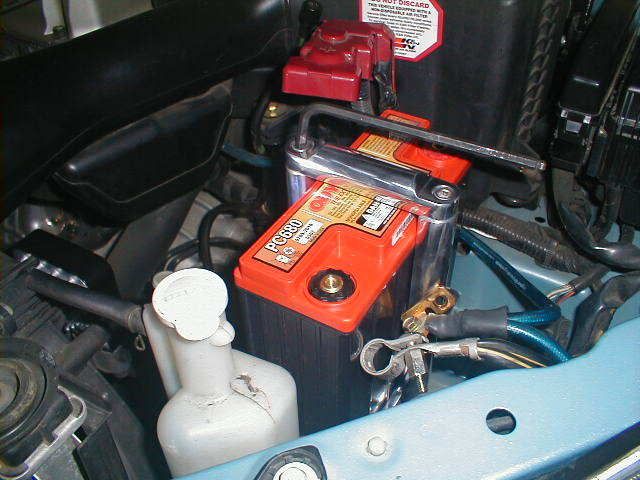 6th: Install the battery terminals with the 5mm Allen (put a small drop of loctite in the threads of the battery post cap screw) . Take note that the bigger one is the positive side (+/red) terminal. Then install the positive and negative cables and secure them with the 10mm wrench. ENJ0Y!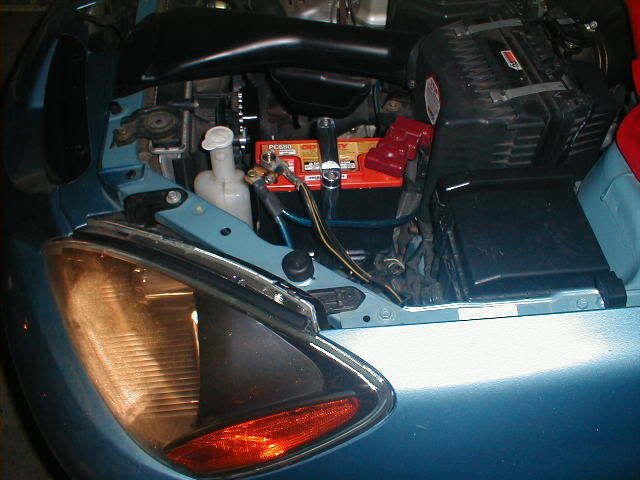 May 30, 2007, 10:07 AM
Join Date: Jun 2004
Location: Seat 8A
Posts: 8,627
Thread
Thread Starter
Forum
Replies
Last Post
For Sale - Wheels / Tires
For Sale/WTB - Engine / Drivetrain / Power
For Sale/WTB - Engine / Drivetrain / Power