FilthyEvo's track car build/track day writeups
Dec 18, 2012, 09:56 AM
Evolved Member
Join Date: Mar 2009
Location: Big city, Bright lights
Posts: 2,377
Thanks: 0
yeah...but at the same time, im sure STM makes a quality piece. im pretty sure the only way around that cost would be to make one yourself (which i personally dont have the fab skill to do)

any idea what your car weighs joe?
Dec 18, 2012, 10:01 AM
Evolved Member
Join Date: Sep 2007
Location: Philadelphia
Posts: 2,830
Thanks: 0
I don't doubt that. I own a few STM production pieces, and they're all been quality stuff. I don't have the fab skills either, but I'm fortunate to know a few people that do.
Dec 18, 2012, 02:17 PM
Evolved Member
I certainly wouldn't. Take some measurements and draw up a plan and bring it to a fan shop. I'm sure it would be cheaper.
Dec 24, 2012, 06:45 AM
Evolved Member
Random update & stumbled across this picture.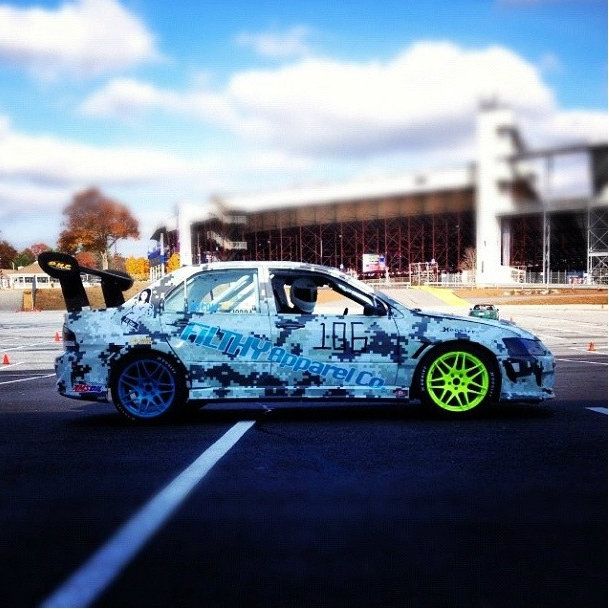 Ordered some goodies for the Evo. A few single gauge pods to add to my collection on the dash. I will be installing an AEM Oil pressure and Oil temp gauge, that I had laying around from my last build.
Still debating/searching for some tires for my February event.
Also searching for a low seat rail. My buddy club seat rail does not allow my seat to be mounted low enough; I still feel too high.
Will post picture updates soon.
Jan 4, 2013, 02:46 PM
Evolved Member
Was really bored today, so I decided to build some bumper canards. Didn't want to fork over $600+ for the Voltex ones.
Here's a sneak peak; I still need to make the mounts and de-bur the edges a little, then hit it with paint or vinyl. I will do a full write up later tonight or tomorrow. The whole project cost me around $20.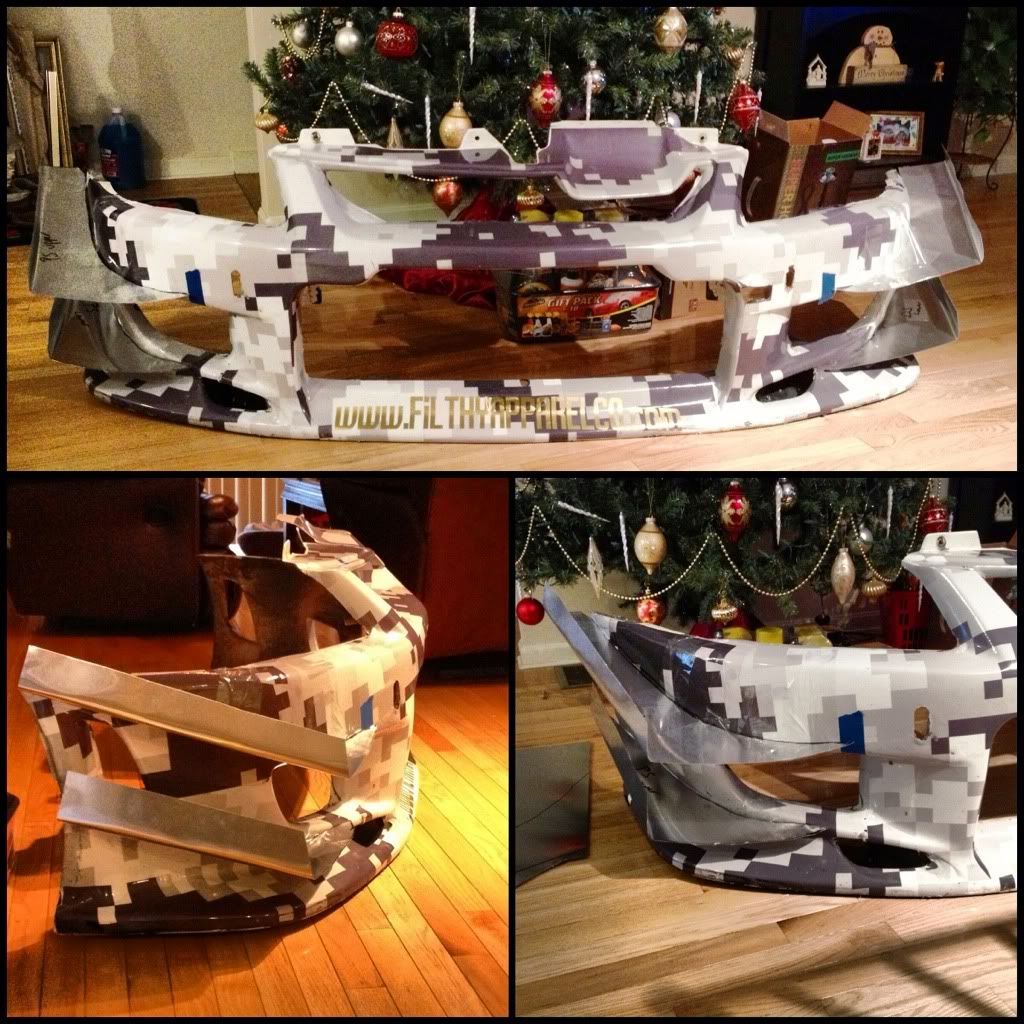 Jan 4, 2013, 03:52 PM
Nice cannards! I look forward to the write up.
1 second per 60 seconds is ALOT. It's still alot cheaper than any other mods you can do to make you 1 second faster per 60 seconds.
But, I do agree that learning on street tires is the best way to go.
Jan 5, 2013, 05:59 PM
Evolved Member
Join Date: Feb 2006
Location: Las Cruces, NM
Posts: 1,422
Jan 13, 2013, 08:45 AM
Evolved Member
Not a big update, been busy.
Canards were put on the back burner the past week, not a high priority, but I will finish them soon. Today, at some point, I'll be checking all the brakes, and fluids, and making sure the car is good to go for the track day in February.
My to do list is short, but here's how it look;

-93 pump tune/log 3rd gear pull
A good friend of mine, who has a long history of tuning Evo's and 3000gt's will be giving me a pump gas tune, so I need to log a 3rd gear pull for him. I know it would be ideal to log a 4th gear pull, but I won't be able to do that around here.
-Tires
Still trying to source some NT01's, but not having much luck. Seen a set of RS3's pop up and some R888's, but can't decide if I want to stick it out for NT01's.
-Trailer brake controller
Need one for my Cummins. And I need to check the wiring on my trailer; was having issues with the lightning (would dim sometimes), but I believe it's because my old truck had a short somewhere (says the new owner).

-Passenger seat/Seat rail
Borrowing a Bride bucket and harness from a buddy, and I believe I'll be ordering a Buddy Club seat bracket.
Don't really want to order one, but I guess it'll be good for rides that everyone has been asking for...ugh.
-Check Fluids/Pads
Doing today.
-Quick Release/Short hub
Ordered
-Alignment check up (if there's time)
Bring the car down to Kaizen Tuning at some point